New Year's Day 2014 Bank Hours: All Banks Closed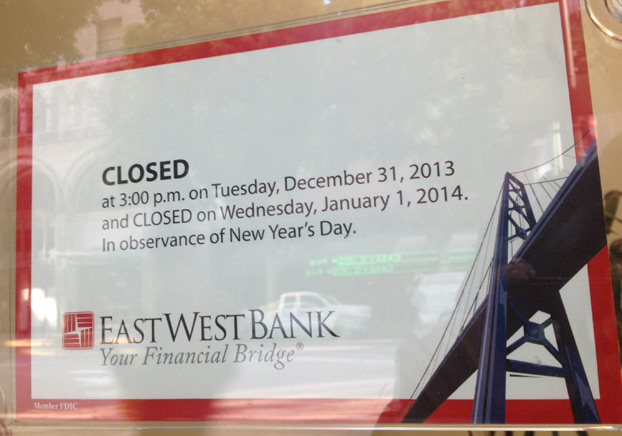 Happy New Year!
New Year's Day will land on a Wednesday this year, as it did for the past Christmas. As Wednesdays are right in the middle of the work week, banks are usually open on this day, but they will all be closed on Jan. 1, 2014.
It might be a good idea to make appropriate adjustments for the bank closing on New Year's Day by making an effort to visit your bank by Tuesday. Remember, some banks may have different hours for New Year's Eve, so make sure to check out the schedule before you go. On New Year's Eve, most banks will resume regular business hours, some will be closing a bit earlier, while one will be completely closed on this day.
Even with banks being closed, it shouldn't be too much of an inconvenience for you unless you need to conduct a particularly complex banking transaction with a banker or a teller. Especially with a high adoption and increased use of mobile, online, and ATM banking, there should be minimal hindrance in getting to your typical banking necessities. If you need more cash, you can always withdraw from an ATM — although, it might be a good idea to start the year off by spending less and saving instead.
Here is the holiday schedule for New Year's Day for the 13 largest U.S. banks:

As always, if you'd like to know the exact holiday hours for your specific local branch, call ahead. The MyBankTracker team wishes you a wonderful New Year's Day!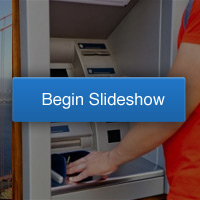 Related Stories:
Everyone Deserves a Second Chance With Banks
7 Ways to Successfully Settle a Dispute With Your Bank
Frequently Asked Questions About Fake Cashier's Checks
Ask a Question