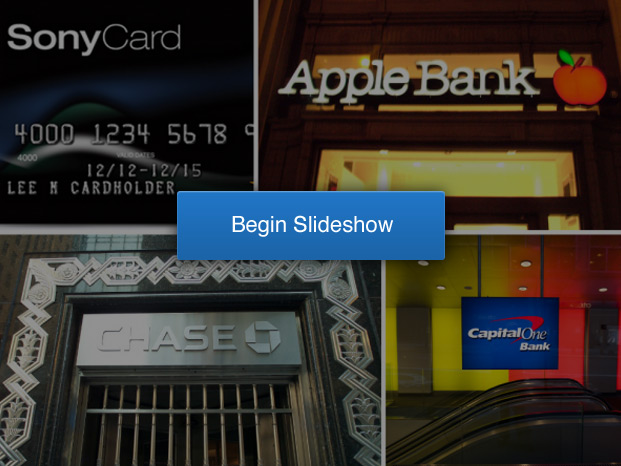 When it comes to finances, the new year is a good time to make changes. Why not start 2014 off on a good note by opening a bank account or a credit card and getting rewarded handsomely for it? Numerous banks and companies — including Chase Bank, KeyBank, First Tennessee Bank, Capital One, Apple Bank, Popular Community Bank, PNC Bank and even Sony — offered considerable rewards and cash bonuses for opening a new account, such as up to $200 in cash.
In order to score these great deals that were recently offered, you must meet some requirements like setting up a direct deposit and making payments and purchases on the new account.
For the new year, we've compiled a slideshow of the best credit card and bank deals offering cash back and bonuses. The slides are positioned in chronological order of their expiration dates. Although many do not have a specific expiration date, they won't be around forever, as these are limited time offers and may end at any time without notice — so act quickly!

Related Stories:
The Top 6 Store Credit Cards: Winter 2013
What to Consider When Deciding on a Large vs. Community Bank