Which Type of Financial Advisor Is Right for You?
Money can be difficult to manage, especially when trying to find a balance between your needs and wants. Everyone wants financial security, but some prioritize momentary needs and desires ahead of saving or paying off debt.
For those who have gotten into a hopeless fiscal situation they can't seem to dig their way out of, or just want advice from a professional, there are financial advisors that can help.
Here are a few types of counselors that can assist you with your financial issues.
Credit Counselor
Credit counselors offer a range of services to consumers that can help address stressful and unhappy situations. These counselors are certified to give advice on everything including debt, creating a budget and learning how to build savings. Many reputable counseling organizations are non-profit and routinely send free information to consumers educating them on their services and background.
An initial counseling session usually lasts an hour, in which an individual can present their financial situation, and the advisor discusses the options at hand and helps to create a plan to deal with the immediate issues, as well as to prevent future scenarios from occurring. The best organizations will offer free workshops on budget counseling, savings, and debt management.
Certified Financial Planner
Certified Financial Planners, also called CFPs, have the educational background and hands-on experience to advise consumers on all things financial. The hallmarks of a true CFP are the classes they have completed on topics such as taxes, investing, retirement, insurance, and more. The should have passed the CFP Board's ethical requirements (as well as passing a 285-question exam). On top of that, they are required to have a minimum of three years of experience in the financial planning industry (or a two-year CFP apprenticeship).
CFPs are great all around general advisors. This type of professional is likely to be your initial point of contact on any questions you might have and can direct you to someone in a more specific niche to address your needs. CFPs may be needed to help with questions regarding investing, financial goals, estate planning and more basic questions regarding budgeting and saving.
Money Manager
A money manager is an expert in managing the securities of a consumer. Chartered financial analysts, also known as CFAs, primarily comprise the money management sector, which is no easy feat. These investing whizzes require a great deal of education, including three years of coursework, a difficult board exam, and four years of professional experience.
A money manager can be helpful if a large sum of money falls your way. These advisors can help monitor your assets, research and select investment options for your fiscal benefit. In exchange for a fee, money managers pick and maintain investments for their clients and develop an investment strategy.
For every consumer who admits that managing money is not their strong suit, there is a gifted financial professional who can help.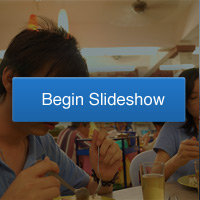 Related Stories:
Money Moves to Make in 2014 Based On Your Lifestyle
What Emergency Fund? Life Changes You Should Be Financially Prepared For
Ask a Question