As one of the nation's largest bank and credit card issuer, Chase offers an accompanying rewards program — Chase Ultimate Rewards — that aims to deliver greater value to debit and credit card customers. However, not many customers take the time to explore the many aspects of the program.Here are some tips that Chase customers can use to get more from the Ultimate Rewards program:
Earn more through the shopping portal
Like many rewards programs, the Chase Ultimate Rewards program has an online shopping portal. The portal links to partnered merchants and retailers, through which Chase cardmembers can earn extra points, if you click through to a retailer's link in the shopping portal.
There will be no difference in the shopping experience if you go through the Ultimate Rewards shopping portal, except that you are earning more points. The extra points earned are in addition to the amount of rewards that you would typically receive through your Chase debit or credit card.
Whenever you're about to shop at an online retailer, be sure to check if it is partnered with the Chase Ultimate Rewards program.
Bid on rewards experiences
Among the many things that Chase cardmembers can redeem, there are events and experiences that are available for purchase with rewards points. While many of these experiences can be redeemed for a fixed amount of points, others are available in an auction format.
The auctions offer the opportunity to grab these rewards for less than the regular redemption cost.
Cash back is usually better than gift cards
Under the Chase Ultimate Rewards program, Chase cardmembers can redeem cash back at a ratio of 1 point per cent. Many of the gift card options can be redeemed at a similar ratio. More often than not, it would be wiser to just get cash back. Cash is versatile and you won't have to deal with any small residual balances left on gift cards.
One exception is when you actually plan to give the gift card to someone else. Another exception happens to be the next tip.
Look for gift card discounts
Occasionally, Chase offers discounts on gift cards — the points required to redeem a gift card is reduced by 5 to 10 percent. For instance, instead of redeeming 2,500 points for a $25 Bloomingdale's gift card, it would cost 2,250 points.
These "sales" will allow you to get more from your hard-earned rewards points.
Combine points
Customers who have multiple linked Chase debit and credit cards can combine the Ultimate Rewards points into a single balance, which allows them to make bigger rewards redemptions. Such a feature comes in handy for Chase customers who like to use a different card to maximize their reward earnings.
Those who have the Chase Sapphire Preferred card can use the feature to get more travel rewards. Since Sapphire Preferred cardmembers can transfer Ultimate Rewards points to participating travel programs at a 1:1 ratio, cardmembers can combine their Ultimate Rewards points from other Chase accounts and then convert the points to miles toward their favorite travel programs.
If you are a Chase Ultimate Rewards member, do you have any other neat tips to get more from the rewards program?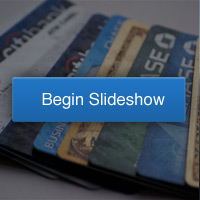 Related Stories:
Comparing Chase Freedom® vs. Discover It Cash Back Credit Cards
What Will Chase Bank Branches Do in the Future?
Chase Offers Ultimate Rewards Redemptions on Mobile Apps