5 Money Moves to Make in January 2014
It's a new month and the start of a new year, which means it's the perfect time to make some money moves and set strong financial goals. Forget about the money mistakes you made last year and start off 2014 with a clean slate.
Here are 5 financial moves to consider making this month:
1. Plan your financial goals for the year.
Start the New Year off right by setting your financial goals and outlining how you plan to reach them. Be sure to set realistic goals that you can achieve by year's end. Maybe you need to accelerate your debt repayments or save more money by decreasing your shopping habits.
If you've got a vacation planned later in the year, come up with a budget and create short-term goals to reach in the meantime so that you aren't left scrambling come vacation time. Good planning now will save you a financial headache later.
2. Maximize your retirement contributions.
If you're starting a new job in the new year and your employer matches your employee contributions to a 401(k), make sure you are signed up. Be sure to set your payroll deductions to maximize your 401(k) contributions. And if you're eligible to fund a traditional or Roth IRA, remember that you have until April 15, 2014 to make contributions that can be utilized on your 2013 taxes (if applicable).
Also, if you have a Keogh or SEP and plan on filing an extension, you have until October 15, 2014 to put 2013 contributions into those accounts.
3. Don't get hacked — check your accounts.
Target, Snapchat, and Skype have all suffered security breaches recently. Hackers attacked millions of accounts on the messaging app Snapchat and mobile phone app Skype on New Year's Eve. And about 40 million people who shopped at Target between Nov. 27 and Dec. 15 were affected by a massive security breach. Customer names, debit and credit card numbers, expiration dates, and PINs may have been stolen. It's a good time to monitor your debit and credit card accounts and change passwords to protect your finances.
4. Review your health care plan.
More than 2 million Americans will start the new year with private health insurance they didn't have before, according to the Department of Health and Human Services.
Major pieces of the Affordable Care Act will be implemented this year — including new insurance policies offering a minimum level of coverage and an expansion of small business tax credits. If you signed up for health insurance via a federal or state exchange, be sure to review your health care plan and call your insurer if you have questions. People still have until March 31 to buy private insurance and not pay a penalty.
Visit Healthcare.gov for more information.
5. Plan for your taxes.
No one looks forward to tax season (unless that's how you make your income), but planning for taxes is a lot easier in Jan. than in April. Arranging your financial affairs now will save you a headache. Organize your records, find the right forms, and take the time to itemize for deductions now so you can save time doing so later.
Also, consider using personal finance software to easily organize your financial data.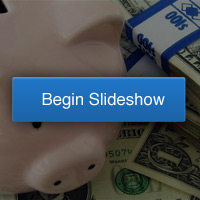 Related Stories:
Money Moves to Make Based on Your Lifestyle
Financial Resolutions to Make in 2014
12 Steps to Better Financial Health
Ask a Question