3 Common Financial Resolutions Debunked: Set Realistic Goals for 2014
2014 is here, and many of us are thinking about New Year's resolutions, but let's be honest, sticking to them seems to pose a challenge.
According to a University of Scranton study, only eight percent of us fulfill the goals we set for ourselves at the beginning of the year.
So why is that? It would appear that once the confetti has been thrown, we just can't keep our goals. One of the culprits to blame is ourselves — we set too high of a goal.
Though our goals may feel attainable, getting there most likely takes a few steps, so instead of setting a long-term goal, it's better to make realistic, short-term goals that can help us reach our target.
Here are some examples of how to make smaller, realistic financial resolutions.
1. Instead of 'saving more'
Try setting aside $10 every day in 2014. If you create a savings jar and find room in your budget to squeeze ten dollars into that jar every day, you'll have saved $300 for an entire month.
Take amount of dollars out of each paycheck, and deposit it in a free or low-cost savings account. By quantifying exactly what you plan on doing, you'll have a system for accomplishing your goal, as opposed to going forth from New Year's day without a plan, but an overall theme you're going for.
2. Instead of 'paying off debt'
Put your bills on autopay. With autopay, you can schedule a certain amount each month, and by picking the right numbers, you can reduce your debt in just a few months. By doing this, your bills will automatically be paid from your checking account like clockwork, and you'll know exactly how much you should leave each month in order for the autopay to be successful, and avoid getting charged an overdraft fee.
3. Instead of 'spending less'
Create a budget to divide your finances, and set an amount for how much you spend on leisure and lifestyle activities. In doing this, you'll have allotted yourself a certain amount to be spent towards dining, entertainment, and other recreational activities. If you find yourself constantly crossing that threshold, come up with a more realistic number and be determined to stick to it for the remainder of the year.
By setting realistic, tangible goals, you can make progress towards your long-term financial goals by incorporating small, good habits into your life. By devising a plan for how you intend on accomplishing your short-term goals, you will have a blueprint of what you will need to do, and nothing is a better motivator than a partner, so get a friend and hold each other accountable for making your 2014 resolution a reality!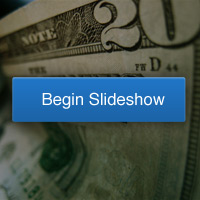 Related Stories:
The 10 Most Shameful Bank Scandals of 2013
The Most Memorable Financial News of 2013
A Look Back: MyBankTracker's 2013 Banking Predictions
Ask a Question