Underwater Homes Provide a Flood of Cash for Billionaire
A self made billionaire, William C. Erbey, has joined the Forbes 400 richest Americans list by turning to an innovative method of refinancing homes that have negative equity. Erbey is the founder of Ocwen Financial Corporation, the largest non bank mortgage servicer in the US, with a $435 billion loan portfolio.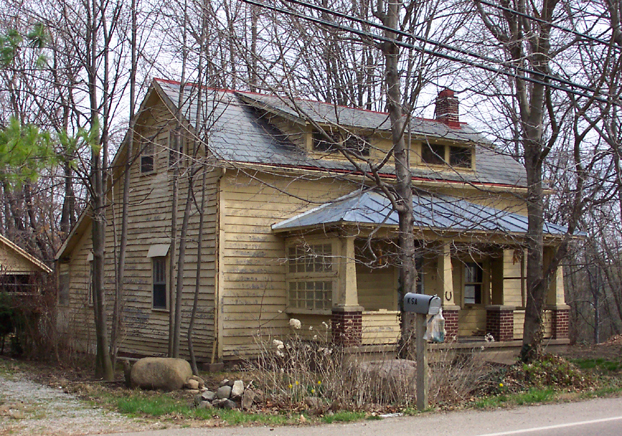 Mortgage servicers work as middle men collecting payments from borrowers, charging servicing fees while they pay off investors like Fannie Mae and Freddie Mac.
The key to a servicer's success is to keep the payments flowing which was not an easy task during the financial crisis when so many borrowers were throwing good money after bad as they watched the equity in their home dry up. In an attempt to fend off the wave of foreclosures that were swamping the real estate market, many servicers tried to provide mortgage modification programs that extended the number of payments, or lowered the interest rate.
Principal reduction key to Erbey's success
Erbey realized a couple of years after the 2008 housing market crash that it was time for a new model. This new approach was writing down the principal of home loans through a program called the Shared Appreciation Modification Model.
Homeowners who owed more on their mortgages than their homes were worth were offered the option of keeping their homes while having their principal reduced to a 95 percent loan-to-value ratio. The owners would get a 5 percent equity stake in their homes. The investors would then get a 25 percent share of any profit from refinancing or a sale.
The results have been dramatic. Since SAMM fully took off in 2011, 42,000 families have gotten their mortgages modified with $3.7 billion in principal forgiveness. Mortgage payments were cut by an average of $520 per month. Despite the fact that Ocwen describes itself as being the industry leader in servicing high risk loans, it claims that it keeps more borrowers current than any other company. Default rates on SAMMs are said to be less than 10 percent.
Ocwen's revenue reached $531 million in the third quarter of 2013, more than double a year before. Its stock prices have been steadily on the rise, from a one year low of $33.75 to $55.02 at this writing; Ocwen has earned the loyalty of not just investors, but housing advocacy organizations.
This fall, Working in Neighborhoods (WIN), a Cincinnati neighborhood leadership organization honored Ocwen. "Working in Neighborhoods is grateful for the partnership of Ocwen Financial Corporation. They were quick to address the needs of homeowners in danger of entering foreclosure, and they continue to develop creative solutions to keep people in their homes. Because of Ocwen's partnership, WIN has been able to save hundreds of homes from foreclosure in greater Cincinnati," said Sister Barbara Busch, WIN's executive director.
A graduate of Allegheny College, Ebrey earned his Master of Business Administration at Harvard Business School. At the age of 64 Erbey is now worth $2.8 billion. He lives and works in St. Croix, the U. S. Virgin Islands to take advantage of its designation as an economic development zone, while his call centers are based in India.
Related Stories:
4 Loan Mistakes That Scare Off Lenders
6 Homes Compared: What Can $200,000 Get You?
Simon Says: When to Consider Making Extra Mortgage Payments
Ask a Question