Dealing With Volatile Mortgage Interest Rates
Monday, Janet Yellen was officially confirmed by the Senate as Chairman of the US Federal Reserve Bank. With the start of her term February 1st she is expected to taper off on the central bank's quantitative easing of the last five years. During this period, the bank poured $3.8 trillion into the U.S. economy by buying mortgage backed securities and government debt.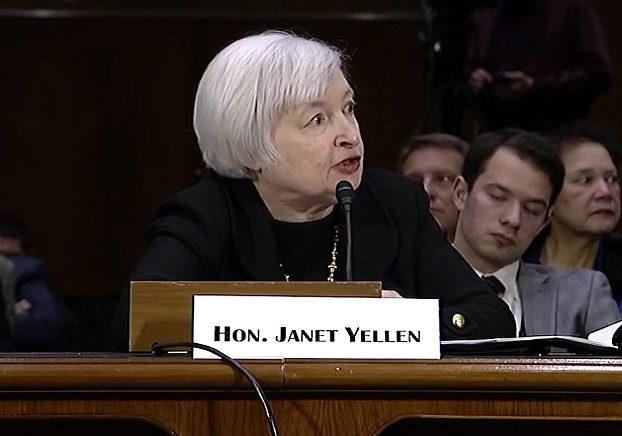 Interest rates on mortgages are expected to rise as they did last June. The Federal Reserve has confirmed that as the economy continued to build strength the central bank would ease off its stimulus. In just six weeks the national mortgage rate average shot up a full point to nearly 4.5 percent. Today, rates are 4.53 percent.
Lock in a Fixed Rate Mortgage
The best way to handle volatile mortgage interest rates is to lock in a good rate soon on a fixed rate 30 year home loan before interest rates increase further. Despite the recent increase in home prices, it is still a good time to buy since most home prices haven't rebounded to their pre-recession peak of 2006. Historically, home loans rates of below 5 percent are a good value. If you are considering buying a home of your own, do not procrastinate.
Run your credit reports, get your FICO score and shop for a good interest rate. Then do the math. Saving just a single percentage over the course of three decades, can save you tens of thousands of dollars. Remember that most mortgage lenders will not guarantee you an interest rate until you have a purchase agreement for the property. Often, these rates are locked in for 30 days to coincide with the usual month it takes to close escrow on a home.
Remember that if mortgage interest rates drop substantially during the life of a home loan, refinancing is often a viable option.
ARM as an Option
Adjustable Rate Mortgages (ARM) are growing again in popularity. 11.2 percent of home mortgages were ARMs in November and a loan segment had doubled compared to a year before. Rates are lower because they reset. A 5/1 ARM where the rates are fixed for the first five years, resetting annually thereafter, had an average interest rate today of 3.75 percent.
ARMs can make good sense for homebuyers. As just one example, a spouse who stays home to care for young children might pick up a career again after the kids have gone on to high school. This increase in a family's earning power has the potential of easily handling a higher rate.
Option ARMs are home loans that allow borrowers to pay off anything from a minimum payment to a more typical combination of interest with principal. These loans can be problematic for the unwary since sometimes the minimum payment does not cover all of the interest. Borrowers can find that their principal owed has actually increased. Some short sighted borrowers in the past didn't mind falling behind, because they assumed that the value of the property would keep rising. This was an attitude proven to be a fallacy by the Great Recession.
For more information on the best mortgage rates, visit our mortgage page.
Related Stories:
What to Know before Refinancing a Mortgage
Find the Best Mortgage Refinance Rates
Ask a Question