6 Things That Will Cost Less in 2014
As some things go up in price, other things go down, that's just how the economy works. If you have been dwelling on all of the things that will cost more in 2014 — don't worry, there are plenty of things that will cost less this year as well.
Read about what will cost less this year so that you can plan your budget accordingly. There may even be items you will be able to purchase that you previously thought were too expensive.
1. Gas
Have you noticed that gas doesn't seem as expensive anymore? The U.S. Energy Information Administration reports there is an abundance of gas, which is why prices are cheaper and already at an all time low. If you thought that was temporary then you're in for a treat because gas prices are going to remain low for the most part of 2014. You should expect some fluctuations in gas prices, but overall it should drop as the year progresses.
2. Smartphones
The level of competition in the smartphone market increases every year. The good thing about competition is that it forces companies to find ways to get you to choose their product over another. Companies usually try and draw in new customers by lowering their prices to compete with each other. The International Data Market expects smartphone prices to decrease in 2014 and for several years after as well. So if you're looking to buy a smartphone in 2014 or beyond, expect to pay less.
3. Tablets
Tablets are another piece of technology that is going to become cheaper in 2014. Just like companies are going to compete with one another in the smartphone market by lowering prices to remain competitive, the same will happen in the tablet market.
4. Coffee
Can't start your morning without a fresh cup of coffee? Well good news — prices for coffee are expected to decrease in 2014. The Bureau of Labor Statistics shows lower prices for coffee throughout the last half of 2013. That won't change in 2014, as reduced prices for coffee are expected to continue to fall all throughout the year. This only applies to people that purchase their coffee to enjoy at home, not for businesses that sell coffee.
5. Books
With tuition and the cost of living on the rise, the cost to attend school is becoming increasingly pricier. Students won't have to spend as much on textbooks. The Supreme Court upheld a ruling last year to allow students to sell books online without any setbacks. That means students can buy used books online from one another to reduce their overall spending on mandatory reading material.
6. Used Cars
Kelley Blue Book has shown that new car prices are on the rise, yet Edmunds reports used car prices are set to lower in 2014. There is more consumer confidence now that more people have found new jobs and unemployment is at an all time low. That has made more people look towards purchasing new cars over used ones. Dealers are selling used cars at lower prices in order to try and increase the number of pre-owned vehicles sold.
How do you feel about the comparison between the things that will cost more compared to the things that will cost less in 2014? Post on our Facebook page on how you feel the changes will effect your lifestyle, or tweet us!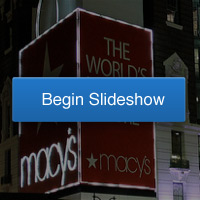 Related Stories:
How to Save Money in Your New Home
17 Frugal, Fabulous Travel Tips!
The Best Strategies to Rack Up More Hotel Room Points
Ask a Question