High debt and a still recovering job market are making it harder for many members of the Millennial Generation to buy a home. Millennials are also described as Generation Y. Although there is no precise definition of this cohort, members are usually considered to be born between 1980 and 2000.
They came of age during one of the most turbulent economies in American history. Many have had to delay launching their careers and starting families of their own. Still, millennial home ownership has a powerful allure. Several recent surveys show that most members of Generation Y do want to own a home of their own.
Millennials are better educated than their predecessors. According to the U.S. Bureau of Labor Statistics, 66.2 percent of 2012 high school graduates are attending college compared to 61.7 percent in 1992 and 49.2 percent of 1972 graduates. College graduates have more career options, higher earnings, a lower unemployment rate and greater potential for advancement but in the short term getting an education is an economic burden.
According to a study at the University of Michigan at Flint by Mark Perry, a professor of economics and finance, between 1978 and 2011, U.S. college tuition increased by 7.4 percent a year, far more than the rate of inflation or the average increase in family income. Higher education is now burying young people in a mountain of debt. Last year, student loan obligations topped a trillion dollars.
Having good credit and a large enough down payment are still vital for getting funded for a mortgage, but new regulations from the Consumer Protection Financial Bureau require that anybody who gets a conventional mortgage cannot exceed a debt to income ratio 43 percent which is your total monthly debt divided by your monthly gross income.
How to become a Millennial homeowner
For any Millennial intent on owning a home, there are concrete steps you can take to increase your chances of getting funded for a mortgage some day. The first is to put yourself on a budget.
If you can't afford a purchase, don't make it. Is it really vital to replace your vehicle now that it's reached 100,000 miles? According to R.L. Polk & Co. in 2013 the average age of the 247 million vehicles on U.S. roads reached an all time high of 11.4 years.
If you can handle a roommate do so. Rent costs will be lower. Many members of Generation Y have moved back home giving them a chance to sock away even more.
Brown bagging your lunches can save you more than $150 a month compared to eating out; that's $1,800 a year. In less than five years, you could save enough for the 3.5 percent down the Federal Housing Administration would require on a $250,000 condominium for applicants with a FICO scores over 580.
Maintaining good credit is vital. Pay your bills on time, doing your best to not only pay your minimum, but also the principal.
Remember, just because you can't purchase a home today, does not mean you won't be able to do so in the future. As a Millennial, you have time on your side.
To get the best interest rates on your mortgage, visit our mortgage page.
Related Stories:
Learning the Value of Money; Share, Save, Spend
Public Adapting Quickly to Mobile Banking
Zions Bank Creates Reality TV Show to Target a Younger Audience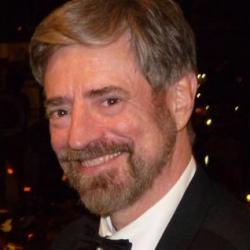 Paul is a freelance writer for MyBankTracker.com who focuses on homeownership and money issues. He is an expert in mortgages and real estate.
Ask a Question