Weighing the Value of Frequent Flyer Programs
Are you part of a frequent flyer program or considering joining one? Maybe you've seen advertisements for these programs via credit cards or while flying the airlines themselves. They seem like great deals, right? Who wouldn't want to accrue miles for free travel?
But how valuable are these programs to travelers?
"It's getting harder to use the miles. The airlines have eliminated thousands of seats; they've cut capacity," said George Hobica, founder of the website AirfareWatchdog.com.
Hobica said consumers need to weigh how much the miles are worth to them.
"It depends on who you are, but is 20,000 miles worth more to you than $400 that you can buy a ticket with?" he said.
In 1981, American Airlines became the first major carrier to offer a loyalty program and other airlines like Delta and United soon followed suit. The purpose of the original program, called AAdvantage, was to reward customers for using the airline and promote loyalty. It was an immediate success.
In today's market, airlines have partnered with other carriers, created airline alliances, and added ways to earn miles or points through non-travel transactions. These partnerships have allowed travelers to not only accrue more miles, but also potentially travel more cheaply. However, how do you determine whether or not you should sign up for a program?
In order to weigh the value of joining a frequent flyer program, travelers should consider these four points:
1. Look at the program closely.
First and foremost, take a look at the type of program you want to join and be sure to explore its partner roster. If you travel frequently, choose a program that is convenient and that flies to the places you travel to most. If you are more of a casual traveler, choose a program that gives you the best opportunities to earn miles for non-travel transactions.
2. Consider the type of traveler you are.
Joining a frequent flyer program makes sense for people who travel a lot. Business travelers can benefit from reaching an elite status and accruing enough miles for things like seat upgrades. Leisure travelers, on the other hand, should consider the program's costs and benefits, and look into programs that help them earn a free flight. If you don't travel often, it doesn't make sense to join a program, which rewards customer loyalty.
3. Determine your flexibility.
Being flexible with travel dates will help you get the most value out of a frequent flyer program. Your flight will cost less using your miles if you have some wiggle room on your departure dates. You should use your miles on a high-value seat in order to get the most out of your program.
4. Consider the catches.
What's the minimum amount you have to do in order to earn miles? Do the miles expire? How tough is it to redeem the miles? These are the types of questions you want to ask yourself.
After considering those four points, if you decide to join a frequent flyer program, it's important to use your miles wisely.
"You can spend 100,000 miles for L.A. to San Francisco roundtrip, or you can spend 100,000 miles on a first-class roundtrip to London. Some people just waste their miles. They'll spend it on a very low-value ticket," said Hobica.
Hobica also said that travelers who do join frequent flyer programs should make sure they pay attention to the different ways they can earn miles, such as signing up for a dining program or joining Netflix.
"There must be about 20 different ways to earn miles besides flying and you shouldn't ignore those offers because they add up," he said.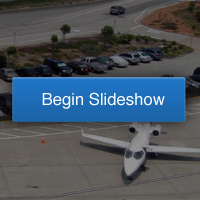 Related Stories:
How to Select a Travel Rewards Credit Card
Last-Minute Credit Card Travel Secrets
Top 5 Travel Rewards Credit Cards
Ask a Question