Bank of America to Shutter More Branches, Mobile Banking Grows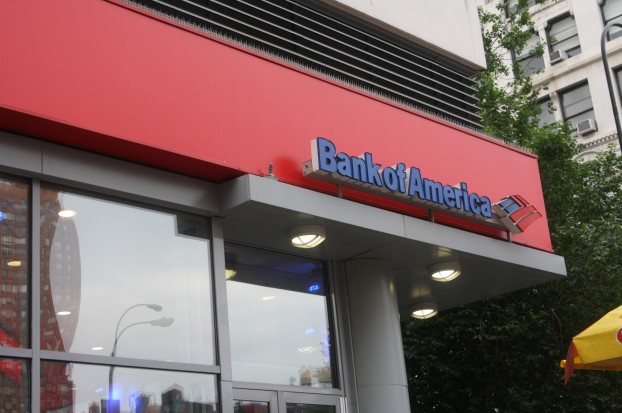 Bank of America® plans to shrink its branch network down to less than 5,000 locations by the end of 2014, while mobile banking is gaining traction among customers. The bank will continue to invest in its digital banking platforms to adapt to changing consumer banking behavior.
At the end of Q4 2013, Bank of America® had 5,151 branches, down from 5,478 branches from one year earlier. The bank reports that 8 million customers visit a branch per week.
"Banking center over-the-counter transactions continue to go down, but ATM, online and mobile transactions continue to grow," said Brian Moynihan, CEO of Bank of America®, earlier in this week's earnings call. "[But] our branches do remain a critical component of everything we do," he added.
The future of banking
Going forward, branches take are likely to take on a different concept — less space will be designated for transactions while more space will be dedicated towards sales. Essentially, bank staff can focus on selling to customers as self-service channels can handle most transactions.
The transformation in Bank of America®'s branch strategy is largely the result of the company's $500 million investment in digital banking technology over the past three to four years.
"In the fourth quarter of 2013, 9 percent of all the checks deposited by consumers went through the iPads and mobile phones," said Moynihan. "That was up from 7 percent the quarter before and didn't exist until basically the third quarter of 2012."
Bank of America® offers native mobile banking applications on the following platforms: iOS, iPad, Android, BlackBerry, Windows Phone and Kindle Fire. Most of the apps allow customers to check balances, review transactions, pay bills, perform transfers, receive alerts, deposit checks, browse personalized deals and more.
The bank plans to maintain its rate of investment in digital banking, Moynihan said.
Following the trend
Bank of America® is not the only player in the industry that is reacting to the changing banking habits of Americans. Many of the nation's largest banks are exploring new branch concepts in response to widespread adoption of digital banking.
Wells Fargo, Chase and PNC are some of the other big banks that are piloting new branch formats, technologies and staffing models.
Wells Fargo is testing smaller branches where bankers roam the floor with mobile devices to assist customers. Chase is replacing some teller counters with self-service kiosks. PNC operates branches that have smarter ATMs that are capable of dispensing bills in multiple denominations.
For Bank of America® customers, there will be a slight loss of convenience due to the smaller branch network. But, with the ability to conduct most everyday banking transactions through online, mobile and ATM banking, the disappearance of a few branches could easily go unnoticed.
Related Stories:
Bank of America® to Launch Next-Gen Branches With ATM Tellers
Bank of America® Stops Testing New Checking Accounts
Banking Predictions for 2014: Branch Banking, Interest Rates, Mobile Wallets and More
Ask a Question