Martin Luther King, Jr. Day 2014 Bank Hours: Most Branches are Closed
Update: Find out if your bank will remain open on MLK Day 2015.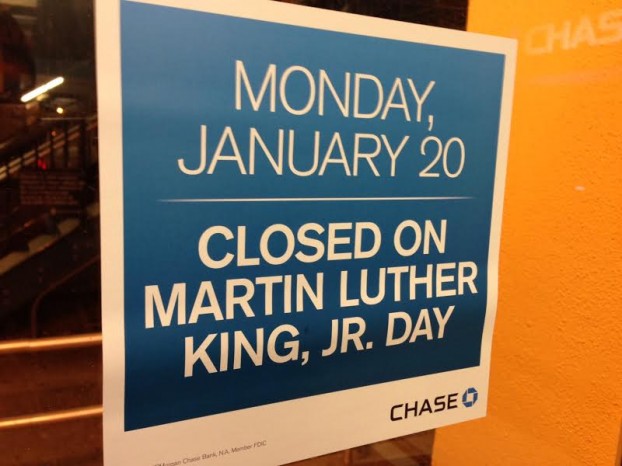 Happy Martin Luther King, Jr. Day! America will commemorate MLK Day on Jan. 20, 2014. Observed on the 3rd Monday in the month of every January, this federal holiday will close many government offices, school and banks — giving many Americans a three-day weekend. It is important to pay attention to the holiday bank hours for 2014 that will be in effect — as not all banks will also be closing its doors on this day.
As usual, TD Bank and U.S. Bank will stay open on MLK Day to accommodate its customers.
Even though it's a holiday, your financial duties will not be taking a day off, so remember to fulfill your banking responsibilities ahead of time through online, mobile and ATM banking. To make those time sensitive transactions, it would be a good idea to do it before the holiday, as banks may delay processing transactions until the following day. If you need to get cash from the ATM, you can rest assured that ATMs will remain accessible through the holiday.
As always, banks have their customer service lines open for those consumers that have any questions that need to be addressed.
Below is the holiday schedule for the 13 largest banks in the U.S. for MLK Day 2014:

As a leader and activist of the progressive movement, Martin Luther King, Jr. worked to align America's political and social order with its ideals of liberty, equality, and opportunity for all — the basic principles of the American democracy. King's endeavor earned him a Nobel Peace Prize and a national holiday honoring him for his achievements (there are only two other figures in America with national holidays honoring them: Christopher Columbus and George Washington). Happy MLK Day!
Related Stories:
The Top Bank Deals, Credit Cards Offering Cash Back & Bonuses (Jan. 2014)
Online Banking: Manage Accounts From Home
Mobile Banking: Tracking Finances On-The-Go
Ask a Question