Citi Closes ThankYou Rewards Online Shopping Program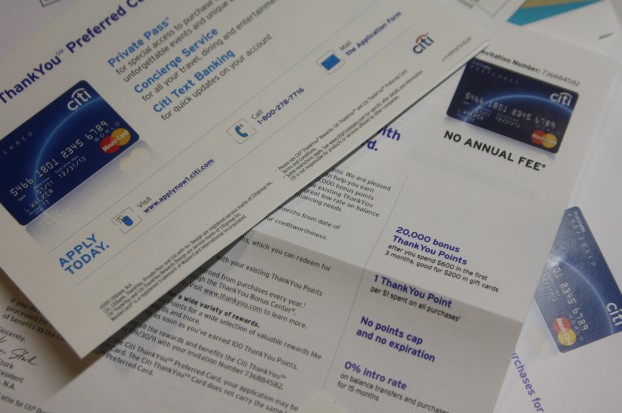 Citi has notified customers that the ThankYou Bonus Center, which allowed Citi ThankYou® members to earn extra points through partnered merchants, has been terminated due to the lack of participation.
"Due to limited usage, we have made the decision to close the Bonus Center program," Citi said in a notice on its website. "ThankYou Rewards will continue to focus our efforts on delivering the best rewards program experience, while developing new and exciting ways for our Members to use their points."
Citi ThankYou® Rewards members can still earn points as part of their card programs. Points that were already earned through the Bonus Center will be added to customer accounts by April 30, 2014.
Through the ThankYou Bonus Center, members would click a link that directed them to a participating merchant. When a qualifying purchase was made, cardmembers would earn extra points, which would help them reach their rewards goals faster.
Since the Bonus Center is an added benefit, it was wise for Citi cardmembers to always check to see if they could earn more points on a purchase that they were going to make anyway.
Other major U.S. credit card issuers offer similar online shopping portals that provide extra reward points to cardmembers. Chase's Ultimate Rewards, Discover's ShopDiscover and Bank of America's Add It Up programs offers up to 20 percent in rewards or cash back when customers go through them when shopping at participating retailers.
Rebate sites to the rescue
Although the Citi ThankYou® Bonus Center is no longer available to cardmembers, there are other websites that provide cash back and rewards for purchases that are made through affiliate links. Popular examples include FatWallet.com, Ebates.com and BigCrumbs.com, which are free to join.
Like the Bonus Center, these rebate sites require that members make purchases through their links to partnered retailers.
Citi ThankYou® members who want to get more back from their online purchases can turn to one of these rebate sites to accumulate extra cash back and rewards.
Related Stories:
Citi ThankYou® Lets Customers Redeem Points for Any Online Purchase
Citi Forward Credit Card Stops Offering 5X ThankYou Points
Citibank's ATM Experience Takes On a New Look
Ask a Question