Win the Lottery at Your Bank
Open a certificate of deposit at a participating credit union and you could win a bank lottery. Prizes range anywhere from $50 to $25,000.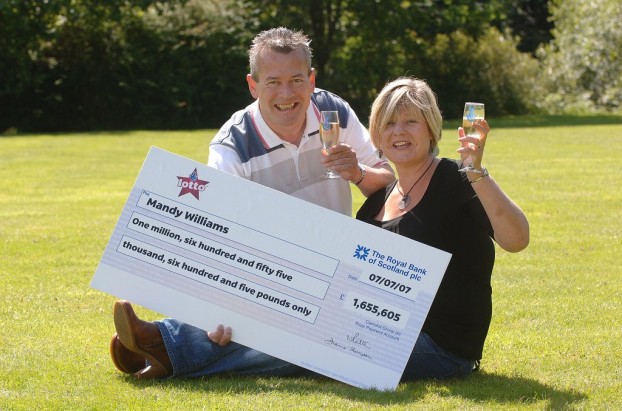 If you could win the lottery simply by saving your money, would it encourage you to save more? Some credit unions in the United States are now offering a prize-linked certificates of deposit (CD) programs.
How it works
To be eligible to enter this kind of lottery, you must open a 12-month certificate of deposit with at least $25. The first $25 you deposit gives you one ticket for a lottery that will be held once a year, and every additional $25 you add to that account gives you another ticket and chance to win (limited to a total of 10 tickets per month, per account). Yet if you take any money from the certificate of deposit before the 12-month maturity date you will be charged a $25 fee. Prizes from credit unions usually range from $50 to several thousand, with the annual grand prize totaling $25,000.
Winners include Norma and Ronald Smith from Alpena, Michigan, who won $10,000 and used the earnings to pay off a truck, as well as LaVerne and DeAnn Brickner, who won $25,000. This program offers benefits for both banks and their customers. Customers are rewarded the more they save, both by entering into a chance to win some type of prize, but more by adding money into some savings. In the long run, people walk away with more money.
Are people actually saving more?
The purpose of creating prize-linked certificates of deposits was to get people to save more of their money. Since the program started in Michigan in 2009, the average savings account balance has more than doubled; the average balance rose from $734 to $2,873, according to CNN.
Other states took notice when people in Michigan began saving more, and now a total of seven have passed legislation to allow prize-linked certificates of deposit. More states are looking towards prize-linked CDs as a way to get people to save more, with New York expected to be the next state to pass legislation to allow this type of incentive.
Good news for people interested in saving, because banks are trying to compete by adding incentives of their own. That may be why online banks recently raised 5-year CD rates to 2 percent. People in the seven states that allow lottery prizes are opting to open CDs within one of the participating credit unions, as opposed to simply saving their money.
States that allow bank lotteries
The first state that passed legislation to allow prize-linked certificates of deposit was Michigan, which began the program with eight credit unions. Thanks to a program called Save to Win, Michigan now has over 50 credit unions in participation.
In addition to Michigan, a total of seven states allow prize-linked CDs. As of now, only credit unions in these states are allowed to create lottery contests for their customers.
The list of states that allow prize-linked credit unions include:
Maine
Maryland
Michigan
Nebraska
North Carolina
Rhode Island
Washington
Do not be surprised if more states pass legislation to allow some form of prize-linked CDs. Would you enter a bank lottery if it was available to you? Share your opinion with us on Facebook and Twitter, we're eager to hear your thoughts.
Related Stories:
The Benefits of Joining a Credit Union
6 Fun Facts About U.S. Currency
Money Chat: Unconventional Ways to Save Money?