New myRA Offers a Major Boost to Your Retirement Savings
In Tuesday night's State of the Union Address, President Barack Obama said that he is creating a new retirement account that would make it easier for Americans to kickstart their retirement savings. Called "myRA," it is a tax-advantaged account that only has a single, conservative investment option.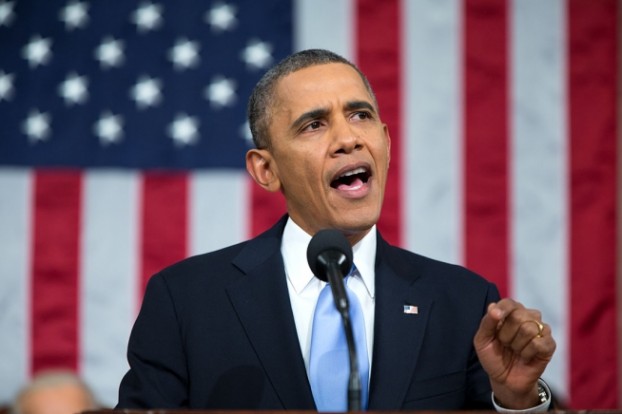 "It's a new savings bond that encourages folks to build a nest egg," said Obama during the speech. "MyRA guarantees a decent return with no risk of losing what you put in."
The myRA is targeting the millions of low- and middle-income Americans who don't have access to employer-sponsored retirement accounts, but it will also be available to those who already have workplace retirement plans.
The account takes on a post-tax structure like that of a Roth IRA: contributions are not tax-deductible but withdrawals are tax-free. And, contributions can be withdrawn tax-free at any time.
Here are the key traits of the myRA:
Investment vehicle: Savings bond product that protects against principal loss
Rate of return: Same variable interest rate as the Thrift Savings Plan Government Securities Investment Fund (historical return for 2012 was 1.47%)
Investment minimums: Initial investment of at least $25 with ongoing contributions of at least $5 from payroll deductions
Income limit to contribute: Maximum of $191,000 per year
Account balance maximum: $15,000, or for a maximum of 30 years, but the balance can be transferred to a private-sector Roth IRA at any time
For those who haven't yet started to build their retirement savings, the myRA aims to act as a stepping stone towards traditional retirement plans.
Many brokerages offer mutual funds that have minimum investment thresholds, typically around $1,000. Additionally, annual account maintenance fees may apply if the account balance is below a certain amount.
A myRA has no annual costs and low investment minimums, allowing savers to accumulate a large enough balance before transferring to a regular Roth IRA, through which they can invest is other funds.
What we don't know yet
There are many specific details about myRAs that have not been revealed by the Treasury Department. Depending on the rules of the myRA, aggressive savers may be able to use myRAs to put their retirement savings into overdrive.
Two big questions they'd ask:
Do contributions to myRAs affect the contribution limits to traditional and Roth IRAs? If the contributions limits are independent of each other, then someone can boost their tax-deferred savings by contributing to a myRA and rolling it over to an existing Roth IRA, allowing them to contribute in excess of the IRS annual limits.
What happens to the myRA after the balance is transferred to a private-sector Roth IRA? If the myRA remains open to more contributions after the balance is transferred, someone can continue to increase their retirement contributions in excess of annual limits on their Roth IRAs.
President Obama signed the Presidential Memorandum that directs the Treasury Department to create myRA on Wednesday. The exact rules for myRAs are expected to be revealed soon.
Initially, myRAs will undergo a pilot program with participating employers by the end of 2014.
Related Stories:
Should You Save for Retirement or for Your Kids' College?
Interview: Mr. 1500 Shows You How to Retire by 43
Retiring With a Mortgage: What You Need to Know
Ask a Question