New Santander Credit Card Offers 3X Rewards on Popular Categories
Santander Bank, one of the largest U.S. regional banks serving the Northeast, introduced a new credit card that is capable of providing a large amount of rewards to nearly any American consumer.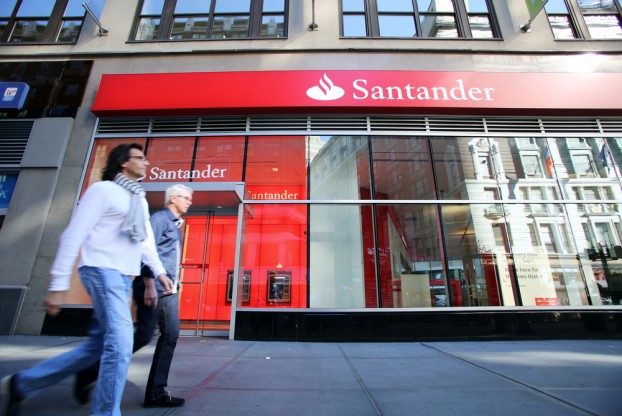 The new Santander Bravo MasterCard offers 3 points per dollar spent at gas stations, supermarkets and restaurants, up to the first combined 15,000 points earned in these categories per quarter. All other purchases earn 1 point per dollar spent. Points do not expire.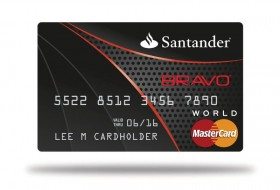 The points can be redeemed for airfare, prepaid cash back cards and merchant gift cards at a rate of 100 points per $1.
While many rewards credit cards don't have annual fees, this card carries a $49 annual fee. However, Santander will waive the fee for those who apply for the card by March 31, 2014 and for cardholders who also have a Santander checking account.
Getting the most rewards possible
To maximize the rewards on the Santander Bravo MasterCard, one would have to spend a combined $5,000 in the three categories per quarter, which breaks down to roughly $1,667 on these categories per month.
There's the potential to earn $600 in cash back per year on the bonus categories, in addition to the cash back earned at the 1-point-per-dollar rate for everything else.
According to the Bureau of Labor Statistics, here's what the average American spent on such categories in 2012 (most recent data):
Food, at home: $3,921 ($327/month)
Food, away from home: $2,678 ($223/month)
Gasoline: $2,549 ($212/month)
Total: $9,148 ($762/month)
Anyone interested in applying for the card should review their past spending history to project how much they'll spend on the bonus categories and, therefore, get a good idea of how much they'll reap in rewards.
For non-Santander checking customers and anyone who applies during the promotional period, the $49 fee may not be worth the cost since there are similar rewards credit cards that do not have an annual fee.
The American Express Blue Cash Everyday card has no annual fee and offers 3% cash back at U.S. supermarkets, on the first $6,000 per year in purchases (then 1%), and 2% cash back at U.S. gas stations and select U.S. department stores. All other purchases earn 1% cash back.
For Santander customers, the Bravo card offers a generous rewards program for no annual fee.
Related Stories:
7 Credit Cards for Those With Credit Scores of 600 to 700
Comparing Chase Freedom® vs. Discover It Cash Back Credit Cards
The Top Bank Deals, Credit Cards Offering Cash Back & Bonuses (Jan. 2014)
Ask a Question