Employers May Switch to Private Healthcare Exchanges
Millions of Americans will see their employer-funded healthcare options shift toward private healthcare exchanges, according to a slew of experts. According to a report by Booz & Co., a global management and strategy consulting firm, the change is going to be "akin to the transition from pension plans to 401(k) accounts: switching from defined benefits toward a defined contribution model." Lower costs for employers will drive the decision, so what does this mean for workers?
The most common model of employer-provided healthcare has been one in which employers offered a defined set of benefits. Some companies would offer plans from more than one insurance provider, and employers could select which program was best suited to their family needs, or to their budget. Because costs have gone up substantially over the last decade, many employers are looking for other options, and private health exchanges offer a way to control costs.
What are private healthcare exchanges?
Private healthcare exchanges act as marketplaces in which health insurance products are offered from a variety of providers. Employers contract with the exchange to set defined contribution amounts per employee, and providers offer customized insurance packages directly to employees.
Employers can choose from single-carrier exchanges, in which the employer has some degree of control over the plan designs and the insurance carrier, or a multi-carrier exchange, in which a third-party such as a broker puts together a set of plans from which employees can select coverage options.
Advantages for employers
Costs are fixed for employers because they decide what they will contribute per plan. For many employers, this is the driving factor behind moving to health exchanges for providing employee coverage. Further, by using exchanges, employers have a lowered burden in paperwork because the exchange is designed to handle many administrative functions. Companies providing health insurance can also make decisions about how involved they want to be in the choices employees receive. These two points are the motivating factor driving the shift toward the exchange marketplaces.
What it means for employees
For employees, the benefits of using private health exchanges vary. An employee looking at coverage may be offered three to five program choices in a single-carrier exchange, or 10 or more insurance plans in a multi-carrier exchange. This greater range of options can allow the employees to have more flexibility to select insurance products which meet their needs, or it could become a headache to navigate and compare.
The problems for employees may be in the costs. Because employers will define the amount they will pay for insurance, employees may only be able to choose between bare-bones coverage or expensive plans. The least expensive plans will still need to meet the regulations put in place buy the Affordable Care Act, also known as Obamacare, but these may not meet the needs of every employee's situation.
Depending on the competition, plans may become pricey, or more coverage may be offered for the money to increase a carrier's business. It will likely take a few years before the ripple effects of the ACA settle to understand how the market will reshape itself.
Who are the providers?
Booz & Co. identified a list of "emerging players" in the marketplaces who are offering new products which are becoming competitive in the marketplaces.
Among the single-carrier insurance companies growing in the exchanges are Bloom/Wellpoint/HCSC/BCBS Michigan, BlueCross BlueShield of Minnesota, Highmark, and Towers Watson.
In the multi-carrier arena, Booz & Co. identified ADP, AON Hewitt, CaliforniaChoice, eHealthInsurance, Extend Health, Health Connector, and Walgreens and up-and-coming players in the healthcare insurance plan business.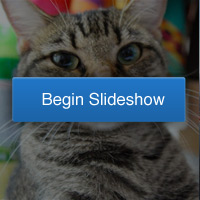 Related Stories:
Will Obamacare Change the Outlook of Healthcare Exchanges?
Obama Reveals His Personal Finances: How Much Is His Debt?
6 Steps to Prepare for a Career Change
Ask a Question