BillGuard Card-Fraud Detection Service Goes Totally Free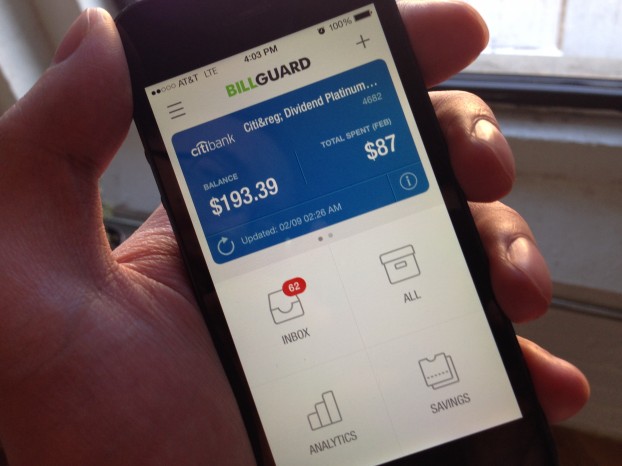 BillGuard, the company known for a nifty service that identifies suspicious debit card and credit card charges, changed its pricing model so that the service is completely free. The announcement comes soon after a string of retailer data breaches leave consumer card information in the dangerous hands of hackers.
"Just as massive data breaches at Target and other retailers hit, our swipe-to-verify and personalized alerts provide the perfect solution to everyone's renewed need to check card charges diligently," said Mick Weinstein, vice president of marketing at BillGuard, in a blog post.
When consumers link their debit and credit cards to the service, they can review their transactions from a single location. If they notice a questionable charge, they can flag it, which would in turn flag similar transactions that appear for other BillGuard users.
The recent data breaches at Target, Neiman Marcus, Michaels and other retailers left millions of payment cards compromised. Since cybercriminals tend to use stolen card information and make small charges to validate a card, BillGuard users who detect these charges will be able to help alert all other potential victims who happen to be BillGuard users too.
If fraudulent activity is apparent, then the consumer can contact the card issuer to get a card with a new account number.
BillGuard's decision to remove the service costs is an attempt to grow its crowdsourcing network. Previously, BillGuard only allowed users to link their first two cards for free and up to 10 additional cards for $10.
Additionally, the company plans to introduce the first iteration of its Android mobile application, the lack of which has been "limiting the expansion of our crowdsourced transaction monitoring network," said Weinstein.
BillGuard's app for the Apple iOS platform has been available since the summer 2013.
Dropping the fees and adding its presence to another major mobile platform means more BillGuard users and more people will participate in catching suspicious charges. As retailer data breaches teach more consumers that they should periodically review their card statements, BillGuard aims to market itself as the easiest way to tackle that chore.
Related Stories:
Bank vs. Retailers: Who's Responsible for Protecting Your Data?
4 Tools to Help Monitor Your Accounts for Fraud
Neiman Marcus: Second Major Retailer Hit by Data Breach
Ask a Question