Free vs. Paid Online Dating Websites: Which Is Better?
Singles spend an average of $61.53 a month — or $738.36 a year — on dating-related activities, according to a Match national survey of more than 5,000 singles. For many people, the quest to find love begins online. Whether you're a divorced single Jewish woman hoping for love in New York, searching for someone who's Gothic, or looking to connect with a mate from Russia — chances are there's a dating website specifically catering to you.
But should you pay to use dating websites sites like eHarmony and Match or stick to free sites like OKCupid and PlentyofFish?
"It really has to do with the dater's personality and what they're looking for," says Michelle Frankel, owner and founder of the dating service NYCity Matchmaking & Consulting.
If you're a young 20- or 30-something looking to have fun, a free site like OKCupid with more than 3 million potential daters might be your best bet. If you're a bit older and looking for a serious commitment, a paid website like eHarmony that requires users to spend hours answering a relationship questionnaire might be up your alley. If you're looking for something activity-based to take the pressure off a first date, try HowAboutWe.
"There are so many niches of websites out there," says Frankel, who met her husband through the Jewish singles dating website JDate. "You just have to find the right one for you."
As a matchmaker, Frankel encourages all people looking for love to go online — whether through a paid site or one that's free — because you're exposed to so many people. But for her own clients, Frankel typically recommends paid websites.
"There's a screening process," she says. "People take it more seriously."
Fran Greene, a former director of flirting at Match and author of the book "The Flirting Bible," says paid is the only way to go.
"When you pay for something, you have a psychological investment," says Greene, who works as a flirting, dating, and relationship coach.
Because negotiating the online dating scene can be hard work and challenge your self-esteem, Greene believes paid websites are the best way to find someone who is as committed to finding love as you are.
"It's hard enough to get people to do their profile and stay at their computer and go through whatever the sites do to entice you to respond to people," says Greene. "When you're paying for something, you're going to invest in it."
For some people, money doesn't even factor into the equation.
"Most people can easily afford what most dating sites charge. The typical monthly charge is less than the cost of single dinner date," says Doug Bates, CEO of Aderit Internet Marketing Consulting.
Bates, a 54-year-old divorcee from Boston, has used sites like OKCupid, Chemistry, and Match to find love. He says there are two factors that are important to him when choosing which site to sign up for — number of users and user-time investment.
"The most useful websites are those that have the largest number of people a user could potentially date," says Bates.
Bates says one huge advantage paid websites have over free sites is the ability to buy advertising from revenue generated through subscriptions. But no matter how much a site advertises, choosing between something free or paid might just come down to how a site is structured to allow its users to "advertise" themselves.
"Some websites do a far better job getting users to invest time into their profiles," says Bates, citing examples like structuring profiles to get people to write more, allowing more photos to be posted, and getting daters to answer questions and take personality tests.
Like dating in real life, choosing to look for love with a paid or free website might just be a personal choice.
"Just because it's free, does it make it bad? No, because a lot of people have had success on those sites," says Frankel.
"In general, you get what you pay for, though you can still pay a lot of money and not be serious," she adds.
For online daters hoping to improve their chances at finding love, Frankel offers these five tips:
1. Post good pictures of yourself — Online dating is 98 percent about your picture. Post three to four high-quality pictures of yourself with at least one head shot and one body shot.
2. Brand yourself — Every part of your profile can be branded to make yourself stand out. So create a username to show off one of your personality traits and use your profile to make yourself stand out. Be brief and unique. Also, steer clear of any negativity.
3. Move swiftly from cyberland to reality — Chemistry online and in person can be very different, so be efficient in taking exchanges from the web to in-person.
4. Be optimistic, open-minded and persistent — Online dating is a marathon, not a sprint. Throw your must-have checklist out and be open to meeting new, interesting people.
5. Get a second opinion — An objective friend can help you choose the right website, best photos, and strengthen your profile.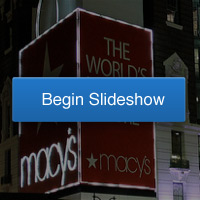 Related Stories:
Bad Money Decisions 20-Somethings Often Make
Getting Married? Figure Out Money Issues First
How to Reduce Relationship Risks When Lending to Family & Friends
Ask a Question