Which Banks Are Open on Presidents' Day 2014?
This upcoming Monday is Presidents' Day, also recognized federally as Washington's Birthday. While retailers advertise their Presidents' Day sales events, most U.S. banks will be closed, with the exception of a few major banks.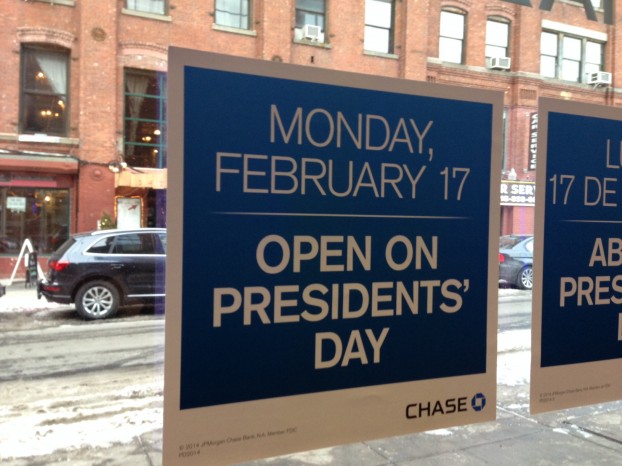 Consistent with its motto as "America's Most Convenient Bank," TD Bank will be open for business as usual. What may surprise many people is that Chase and Wells Fargo will also be operating under normal business hours on Presidents' Day while other big banks are closed.
Furthermore, the supermarket and in-store branches of PNC Bank and SunTrust Bank will be open during the holiday (hours may vary by location).
However, those on Wall Street will have to take a day off from watching the markets, as stock exchanges are closed for Presidents' Day.
Here is the Presidents' Day holiday schedule for the biggest U.S. banks:
Even if your bank is closed, remember that you can still use online, mobile and ATM banking to take care of any financial matters that require your attention on Monday.
Unfortunately, since Presidents' Day is not considered a normal business day for many financial institutions, expect a one-day delay on the processing time for certain bank transactions. Please take the extra day into account so that you do not miss any payment deadlines or incur late fees.
Ideally, any time sensitive financial chores should be completed on Friday or the weekend before the holiday. That way, you'll be able to enjoy the three-day weekend by taking advantage of the sales or by staying in to avoid the wintry mess outside.
Related Stories:
A Bank Teller Reveals Secrets and Debunks Banking Myths
Bank vs. Retailers: Who's Responsible for Protecting Your Data?
Bank Branches: Not Going Anywhere, Anytime Soon
Ask a Question