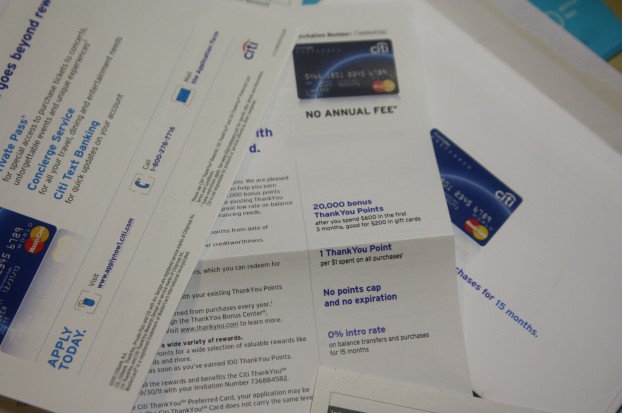 From merchandise to gift cards to cash back, Citi's ThankYou Rewards program offers a variety of rewards options. Most recently, the card issuer unveiled a new way for ThankYou members to redeem their points for a statement credit. Counting just the cash back options, there are four different ways that Citi card customers can turn their points into cash or cash equivalents. But, which one brings the most value?
The four cash redemption options through the ThankYou Rewards are cash rewards, statement credit, Rewards Account Number and Select and Credit. Their points-to-cash value is not the same for all options and some must be redeemed in specific denominations.
See the table below to see how each one differs:
| Option | Disbursement method | Denominations | Points-to-cash ratio |
| --- | --- | --- | --- |
| Cash rewards | A check payable to you | $50, $100 | 2 points per $0.01 |
| Statement credit | Credited to card account | $10, $15, $25, $50, $100, $175, $250 | 2 points per $0.01 |
| Rewards Account Number | Account number generated for online shopping | Any | 1.33 points per $0.01 |
| Select and Credit | Credit in the exact amount of a past purchase | Any | 1.33 points per $0.01 |
Cash rewards and statement credit
At 2 points per penny in cash value, the cash rewards and statement credit options are not the best use of your points.
Such an unattractive ratio is likely to drive you to go with a merchandise or gift card redemption instead of the cash equivalent because you're more likely to get a 1 point-per-penny redemption value through those rewards.
Rewards Account Numbers
With Rewards Account Numbers, Citi ThankYou members create temporary account numbers that will tell Citi to redeem a preset amount of points toward purchases made with those account numbers. Essentially, Citi applies a statement credit for the preset amount of points toward the purchase.
At a 1.33 redemption ratio, it is better than redeeming for a statement credit directly into your account. However, you'd have to remember to create a Rewards Account Number before making online or phone purchases.
Select and Credit
The new Select and Credit redemption option is very similar to the Rewards Account Numbers feature, except that this redemption is made retroactively. ThankYou members can pick eligible past purchases to "erase" them with points for the exact amount.
The eligible purchase categories include dining, entertainment, utility bills, gas, groceries and drug stores. Most of these types of purchases are for instances when your Citi card is swiped, unlike with Rewards Account Numbers, which can be used anywhere online or by phone. Again, the 1.33 redemption ratio beats the value from cash rewards and statement credits.
More work for better value
While the Rewards Account Numbers and Select and Credit options offer the better value, it is possible to get more cash, if you're willing to put in the time and effort.
Since the Citi ThankYou Rewards program has many gift cards at a 1:1 points-to-value ratio, you can consider redeeming these gift cards and reselling them at a small discount. For example, a $100 gift card sold for $90 will generate an effective 1.11 redemption value.
Related Stories:
Citi Forward Credit Card Stops Offering 5X ThankYou Points
Cash Back Credit Card Wars: Chase Freedom®, Citi Dividend or Discover it®?
Citi Closes ThankYou Rewards Online Shopping Program