More Credit Cards Let You 'Erase' Recent Purchases With Rewards Points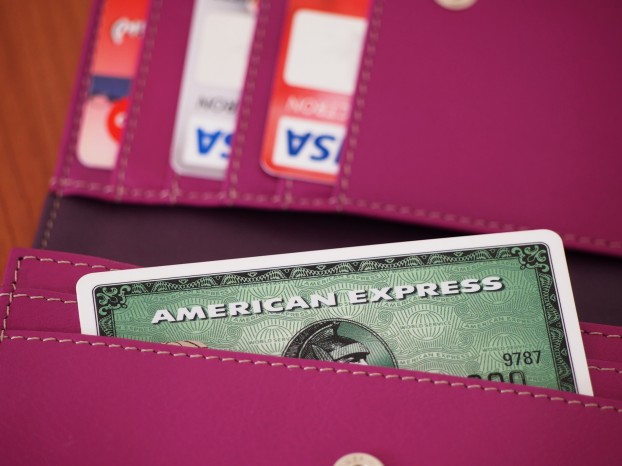 The idea of "erasing" a recent credit card purchase plays in the favor of consumers who want to pretend the purchase never happened. Technically, such a reward redemption option isn't too different from a regular statement credit, but more card issuers are offering this method.
Last week, Citi's ThankYou Rewards program started to allow members to redeem their points as statement credits to negate the cost of certain purchases on their card accounts. The rewards option is applicable only on dining, entertainment, utility bills, gas, grocery, and drugstore purchases.
Citi joins Capital One, Barclaycard US and American Express in offering the ability for card customers to use their rewards points retroactively.
Capital One is best known for pioneering its Purchase Eraser program in 2012. It allows Capital One® Venture® Rewards cardmembers to redeem their miles for travel purchases.
Later that year, Barclaycard introduced a rival credit card in the Arrival World MasterCard®, which also lets customers redeem their miles for statement credits on purchases retroactively. To sweeten the deal, cardmembers get 10 percent miles back when miles are redeemed for past travel purchases.
Last year, American Express was the first card issuer to release such a rewards redemption feature for its entire Membership Rewards program, as opposed to select cards.
Beating out other cash rewards
Credit card rewards programs are likely to offer cash back (in the form of a check) and statement credits, but they don't always come at the best value.
For instance, you'll need 20,000 points to get a $100 statement credit through the American Express Membership Rewards program. But, if you redeem the points on a past purchase, you'll only need 16,667 points to redeem $100.
The better value from the retroactive rewards make it an easy choice over the typical statement credit or cash back option.
However, it is important to be wary that rewards points may redeem for different values on past purchases, depending on the card issuer.
Those who have the Barclaycard Arrival™ World MasterCard®® can redeem miles for travel at a ratio of 1 mile per 1 cent. But, miles that are redeemed for other purchases only have a value of 1 mile per 0.5 cent.
A trend in the making
With such traction among some of the biggest U.S. credit card issuers, it would be not surprising for retroactive reward redemptions to be a standard option — like gift card, cash back and statement credits.
Even though anyone can simply redeem their points for cash equivalents and achieve the same end result, it does cater to the consumer spending mentality. One can say that they used their points to pay for something as opposed to using the points to heal a financial wound.
Related Stories:
What's the Best Way to Redeem Citi ThankYou® Rewards as Cash?
5 Tips to Get More From Chase's Ultimate Rewards Program
Avoid Tax Pitfalls When Donating Your Credit Card Rewards Points or Miles
Ask a Question