Follow, Like, Subscribe and Connect With MyBankTracker!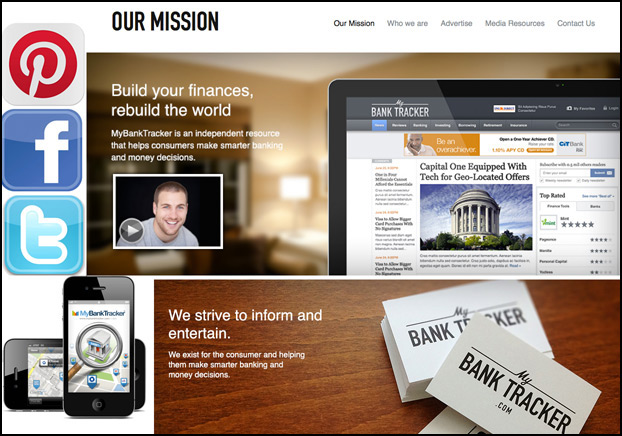 From your desktop to your smartphone, MyBankTracker is there to keep you updated with the latest in banking and personal finance. MyBankTracker is also a community where you can post reviews of your credit card and bank providers, and leave feedback through our various social media channels.
Here's how to connect and interact with MyBankTracker:
App
Browse and favorite MyBankTracker stories on your iPhone or Android.
Newsletter
MyBankTracker comes to you with our newsletter. Get the latest stories delivered right to your inbox. Look out for the subscription field on our Top Stories section.
Facebook
Like MyBankTracker on Facebook where you can comment on our daily financial stories or tell us about your recent banking or credit card experience. You could even win a prize for leaving your two cents!
Twitter
Stay updated by the minute with MyBankTracker on Twitter. Follow us and look out for our featured stories.
And each week, our prolific finance writer, Simon, answers your burning personal finance questions. Tweet him your questions @SimonZhen.
Pinterest
Need visual boards to inspire ideas for financial planning? The MyBankTracker Pinterest profile is a one-stop shop. Get everything from creative money saving tips, to advice on getting ready for retirement. And there's links to the latest finance news updated daily.
Google+
Follow MyBankTracker on Google+ for links to original content and helpful articles on financial planning and personal finance tips.
Reddit
MyBankTracker is excited to introduce the newest addition to our social media network: Reddit. Not only will you find links to original content and helpful articles on financial planning and personal finance tips, but you can interact with us (and the Reddit community) by leaving us your questions and comments. We're even working on hosting an AMA.
LinkedIn
MyBankTracker didn't forget about job seekers. Get job-centric stories from MyBankTracker on LinkedIn.
Ask a Question