Why Should You Get Bank of America's New Flat-Fee Checking Account?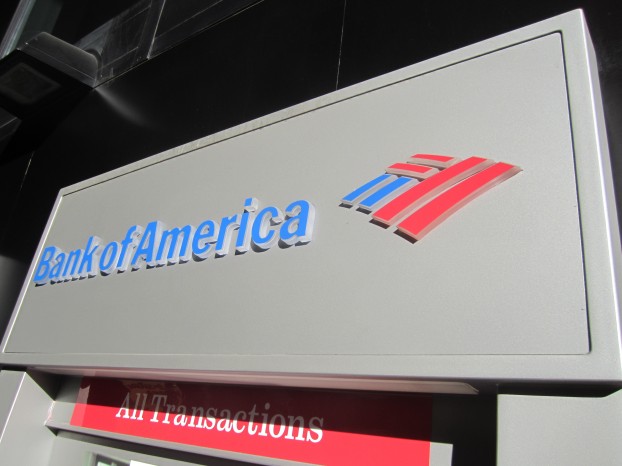 Bank of America has launched a new, non-traditional checking account that is designed to help customers avoid the hefty fees involved with overdrawing their accounts. The "SafeBalance Banking" account carries a monthly fee of $4.95, which cannot be waived, and customers will not be able to write paper checks or overdraw their accounts.The SafeBalance account joins the MyAccess Checking and Bank of America Interest Checking in Bank of America's suite of checking accounts.
"While the MyAccess account continues to meet most customers' needs, a small segment of customers told us they wanted more protection against overdrafts, and we developed SafeBalance in response to those customers," said Betty Riess, a Bank of America spokesperson.
Transactions that would result in a negative account balance are declined. However, according to the account's disclosures, there are certain instances when customers may still be able to overdraw their SafeBalance accounts.
For instance, a SafeBalance accountholder may have their debit cards authorized for the amount of a meal at a restaurant. But, if the tip amount exceeds the funds available in the account, an overdraft will occur. In such cases, Bank of America will not impose an overdraft fee (normally $35).
The annual cost of $59.40 for the SafeBalance Banking account nearly equates to the cost of two overdraft charges. But, it doesn't necessarily mean that consumers who get hit with two or more overdraft fees should opt for the SafeBalance account — sometimes, overdrawing the account is the only way that an essential bill is paid.
Instead, the account appears more fitting for low-balance, overdraft-prone consumers who don't want to deal with overdrafts in the first place. The account isn't for everyone, it's for customers who want more protection and predictability in the way they bank, Riess added.
Late last year, Bank of America made it easier for all checking customers to avoid overdraft fees.
Depending on how often one writes checks, the no-check-writing policy may pose an inconvenience. With the SafeBalance account, customers will be able to pay bills through online bill pay, electronic transfers, debit card and cash. Otherwise, customers would have to resort to cashier's checks or money orders, which come with fees.
Fifth Third Bank and BBVA Compass are among the other big U.S. banks that have introduced non-traditional checking accounts that forbid or discourage the use of paper checks.
Initially, the SafeBalance Banking account will be available in Maryland, Michigan, Oregon, Rhode Island, Virginia and Washington, D.C. The account will slated to be available nationwide by the end of 2014.
Related Stories:
Bank of America to Shutter More Branches, Mobile Banking Grows
Free Checking Accounts Available in the Top 10 U.S. Cities
Bank of America Stops Testing New Checking Accounts
Ask a Question