12 Top-Notch Financial Slogans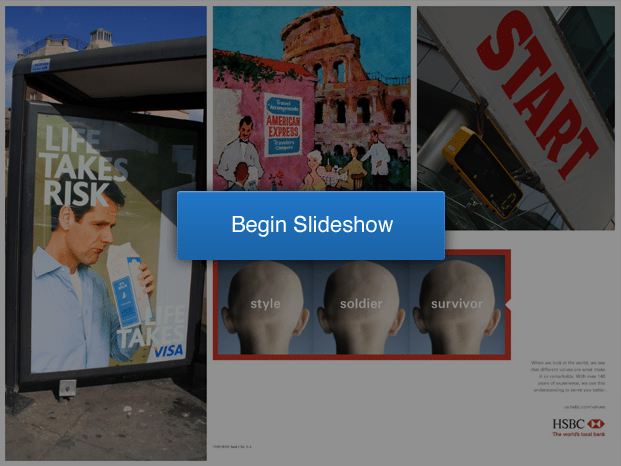 Financial companies are among the richest and most influential establishments in the world. Therefore a lot of thought and effort is poured into creating the perfect slogan to represent the company to its potential customers.
An effective slogan expresses an idea or a purpose that the company is representing in a terse yet powerful way — enough to stay on your mind long after you come across the slogan.
The criteria used to choose the best financial slogans are originality, memorability, message and relevancy. It's how you balance these four factors that can make or break an advertisement.
Find out which 12 financial slogans made it on our best list — trust me, these slogans will linger on long after you read this article.

Related Stories:
The 12 Worst Financial Slogans
Top 10 Gym Memberships: How Many Visits to Get Your Money's Worth?
The Most Unforgettable and Legendary Gifts in History
Ask a Question