Bank of America to Shut Down Online Shopping Rewards Program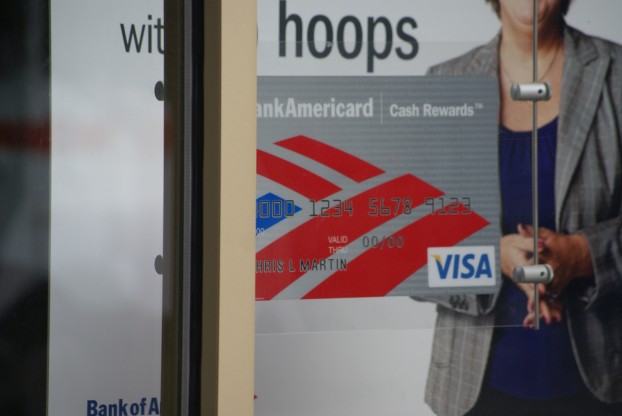 Bank of America has decided to discontinue its Add It Up program, which rewards card customers with extra cash back when they shop through partnered online retailers, in an effort to bolster participation in the BankAmeriDeals program.
"We're focusing on the BankAmeriDeals program," said Betty Riess, a Bank of America spokesperson. "With BankAmeriDeals, customers can choose the cash back deals they want in online or mobile banking. Customers have saved over $25.3 million dollars since the BankAmeriDeals program began in 2012."
Registration to the Add It Up program is no longer available. The program will be closed in June 2014.
Launched more than five years ago, the Add It Up program is Bank of America's online shopping portal that includes hundreds of participating online merchants. Customers have to pay with a Bank of America debit or credit card when shopping through the Add It Up program and they'd receive up to 20 percent cash back on qualifying purchases.
The relatively new BankAmeriDeals program is a merchant-funded rewards program — card customers are presented with deals that are offered by participating merchants. When a deal is selected, it is loaded onto a customer's Bank of America debit or credit card and redeemed on a qualifying purchase.
For instance, a retailer may offer a discount of $20 off on a $100 purchase. When this offer is redeemed through a qualifying purchase on a Bank of America card, a statement credit is given for the discount.
In the past few years, such merchant-funded rewards programs have become increasing popular at major credit card issuers. American Express, Citi and Capital One are among the companies that provided these rewards programs to customers.
On the other hand, online shopping portals appear to be going out of demand. In January, Citi announced that its ThankYou Rewards online shopping program was terminated due to limited usage. It would not be a surprise to see more credit card issuers follow in the footsteps of Citi and Bank of America.
But, consumers who regularly use such online shopping portals will have one less way to earn rewards on their purchases.
Fortunately, there are rebate sites that operate similar to these online shopping programs. FatWallet.com, BigCrumbs.com and Ebates.com are some well-known rebate sites that allow consumers to earn cash back and rewards when purchases are made through them.
Related Stories:
Bank of America to Raise Out-of-Network ATM Fee
Why Should You Get Bank of America's New Flat-Fee Checking Account?
Review: Social Shopping Site Luvocracy Saves You Money and Time
Ask a Question