How Successful Athletes Keep the Money Rolling In
Sports stars earn some of the biggest paychecks for excelling athletically, but with only a limited amount of time on the field, in the ring, or on the court — how do they keep money in the bank?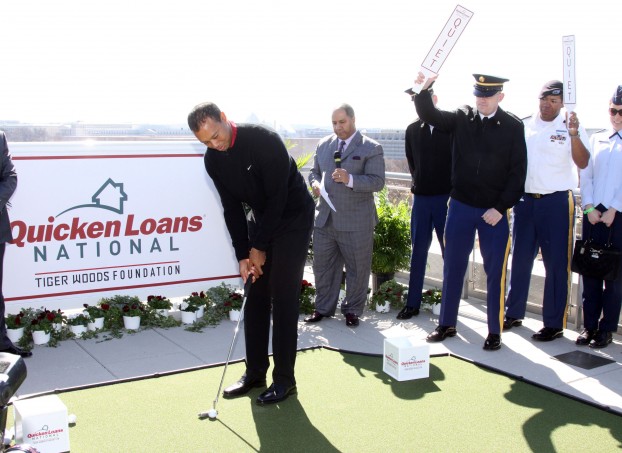 The latest list of highest-paid celebrities from Forbes has golfer Tiger Woods on top, earning $78.1 million between June 2012-2013 from prize money, endorsements, appearance fees and golf course design work. Woods has topped the Forbes list of highest-paid athletes from 2001-2011. In 2012, he lost the crown to boxer Floyd Mayweather.
Individual sports stars like Woods manage to keep money rolling in because of a combination of endorsement deals, earnings from winning, and bonus benefits. Woods has a number of endorsements deals with brands like Netjets, Rolex, and Upper Deck. His endorsement deal with Nike alone earns Woods $20 million, according to Forbes. He also has a video game franchise by Electronic Arts with new versions released each year.
Even with negative publicity surrounding his off-the-course activities, Woods still rakes in a ton of money because of his endorsements. In 2009, Woods admitted to extramarital transgressions with several women and announced he would take an indefinite break from professional golf.
Though earnings from his endorsements fell from nearly $100 million in 2009 to just $54.5 million three years later, Woods was still among the three highest-paid American athletes in 2010 along with fellow golfer Phil Mickelson and NBA star LeBron James. In fact, in 2010 the three athletes combined reportedly made over seven times as much from endorsements than from their salaries and winnings. That's about $147 million. In 2013 Woods earned $65 million in endorsements, underscoring the fact that sponsorships are really where athletes make the most money.
For athletes who play in team sports and auto race, large contracts also help to keep the coffers full. By far, baseball stars have the largest sports contracts. In fact, the top 10 largest sports contracts in history all belong to baseball players. In 2007, Alex Rodriguez broke the record for largest sports contract in history when he signed with the New York Yankees for a deal valued at $275 million. But this year, Miguel Cabrera broke the record, signing a 10-year contract valued at $249 million with the Detroit Tigers. That averages out to $181,481.48 per game. Quite the paycheck.
You don't have to be a pro
Even athletes that haven't played a single professional game earn big paychecks. Quarterback JaMarcus Russell was selected by the Oakland Raiders as the No. 1 overall pick in the NFL draft, signing a six-year contract worth up to $68 million with $31.5 million guaranteed. But he was released by the Raiders in 2010 and currently isn't even playing in the NFL.
For some athletes who play two sports, like football and baseball, the choice is clear if money is a deciding factor; there's way more money in baseball. In fact, of the top 20 largest sports contracts in history, only one belongs to an athlete who isn't a baseball player.
Boxer Floyd Mayweather, who signed a deal with Showtime to fight on the cable network for 30 months, is tied for 11th place on the list with the New York Yankees' Mark Teixeira and the Detroit Tigers' Justin Verlander. Mayweather's deal is another way star athletes continue to rake in big bucks. Standouts with a winning record can renegotiate their contracts for big bucks. Take San Francisco 49ers quarterback Colin Kaepernick, for example. Kaepernick has led the 49ers to the Super Bowl and NFC Championship game. But next season he's scheduled to earn only $974,000. The quarterback reportedly wants a contract valued at $18 million per year — quite a bump up in earnings.
More money
Another way that athletes earn money is through bonuses for winning. In 2013, Serena Williams won two Grand Slams and became the oldest women in tennis to be ranked No. 1 in the world. She won $12.4 million that year, including $300,000 from a year-end Women's Tennis Association bonus pool. That's a paltry amount compared to prize money she won for winning the U.S. Open in 2013. Williams won $2.6 million for winning the tennis tournament and won $1 million in bonus prize money.
In the NFL, making the playoffs and playing in the Super Bowl also brings big bonuses. For the 2013-14 NFL season, players on the winning team (the Seattle Seahawks) got paid $92,000 while players on the losing team received $46,000. The bonuses might be a nice upgrade for rookies, but for veterans like Peyton Manning, whose annual salary is $15 million, it's a small amount.
Whether earning money through endorsements, big contracts, or bonuses one thing's certain — star athletes don't have to worry about their bank accounts.
Related Stories:
How Much Is a Sochi 2014 Winter Olympics Gold Medal Worth?
Study: Most Super Bowl Ads Don't Help Sales
Ask a Question