New Chase iPhone App Touts New Look, Easier Navigation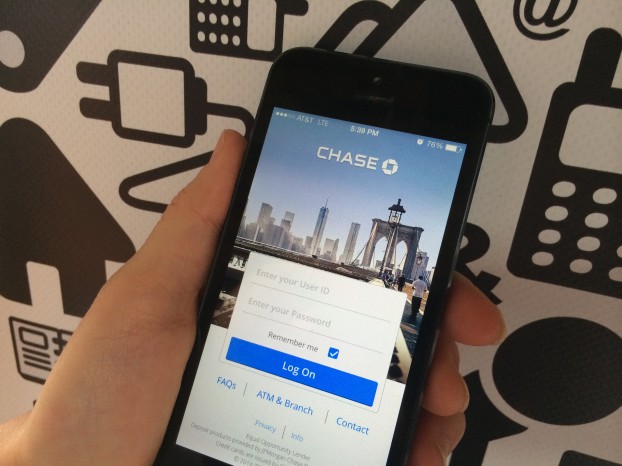 Chase has revamped its iPhone application with a new design that aims to turn mobile banking into an experience as opposed to a dreary chore. In addition to a new look, the Chase iPhone app now offers streamlined and more intuitive navigation elements.
"The strategy has been really focused on humanizing the user experience," said Gavin Michael in a media event. "Customers are telling us in our focus groups that they want to be able to see their information clearly and simply."
Michael noted that the Chase iPhone app was already top-notch in terms of functionality — it was time to refresh the design for a better user experience.
On the new login screen, the background will feature a custom photo, based on the location of the user (if location services are turned on). For instance, a customer using the Chase iPhone app in New York City would see a background photo of the Brooklyn Bridge.
Currently there are 18 custom log-in photos for different locations in the country. More photos for other locations will be added in the future.
After logging in, customers are greeted with a message that changes, depending on the time of the day (e.g., "Good afternoon"). Below that is a streamlined summary of their accounts and account balances.
All other mobile banking features, such as account transfers, Chase QuickPay and mobile check deposit, can be found in the same places — only with a cleaner interface.
The team behind the design of the new Chase app included former talent from Yahoo and Huffington Post. Inspiration was drawn from the likes of apps from Square, Uber and LinkedIn.
Chase also made released a Spanish version of the mobile banking app — a simple change to the iPhone's language preferences will convert the bank's app to Spanish. About 73 percent of the Chase's Hispanic customers preferred to interact in Spanish, Michael said.
Currently, the redesign is only seen on Chase's iPhone app. The bank is working to update the Android app later this year and the tablet app next year.
Related Stories:
Chase Stops Cash Deposits Into Accounts That Aren't Your Own
5 Tips to Get More From Chase's Ultimate Rewards Program
Mobile Check Deposit Limits at the Top 10 U.S. Banks
Ask a Question