Remote Control for Your Credit Card Prevents Fraud, Overspending, and More
Mobile banking allows us to manage and track our banking activity, but the possibility that consumers might be capable of directly controlling the function of our credit cards has remained largely unexplored — until now.
Ondot Systems, a company based in Silicon Valley, has merged expertise in mobile, security, and consumer card payment, in order to create "Mobile Card Services," an endeavor they describe on LinkedIn as "transforming how consumers interact with their financial institutions." As part of their mission to give consumers control over their payment cards (debit and credit), they recently unveiled Card Control, a new app that serves as a mobile command center for credit cards, allowing users to set the parameters in which their cards can be accessed for payment.
How does it work?
According to a representative reached by phone, Card Control itself cannot be purchased on the app market. However, via email, Ondot shared in further depth that the app is actually a "solution to banks and credit unions that make it available to their customers. It is a white label solution, i.e. branded by banks and credit unions under their own name. They may choose to provide it for free or for a fee."
Lone Star National Bank is one bank customer that has branded the app as "Card Manager Debit," available to search on app stores. Currently, four major card processors are working with Ondot to support their app, one of them being COOP Financial Services one of the largest processor for credit unions, with the other three planning to be made public soon. 10,000 banks and credit unions (two-thirds of all the banks and credit unions in the U.S.) can make the product available to their customers.
The app essentially allows users to toggle their cards to turn on and off, as well as controlling their cards to work within certain parameters, such as in a geographical location, with retailers, e-merchants, or only within a preset spending cap that has been set.
Practical uses
The official website for the app embeds a video that demonstrates the practical uses of Card Control in a variety of instances. For instance, a mother can choose to set limits when handing off the family credit card to her daughter. She decides to create a $100 spending limit, and only under the categories "restaurants and entertainment." Her daughter buys a $20 book, but when she tried to buy a pair of shoes, the card was declined due to the card's set spending limitations.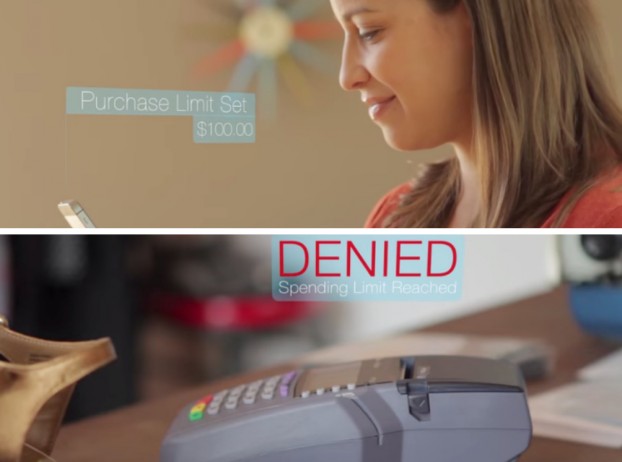 Another feature the video demonstrated was the activation of the card within the user's specified location.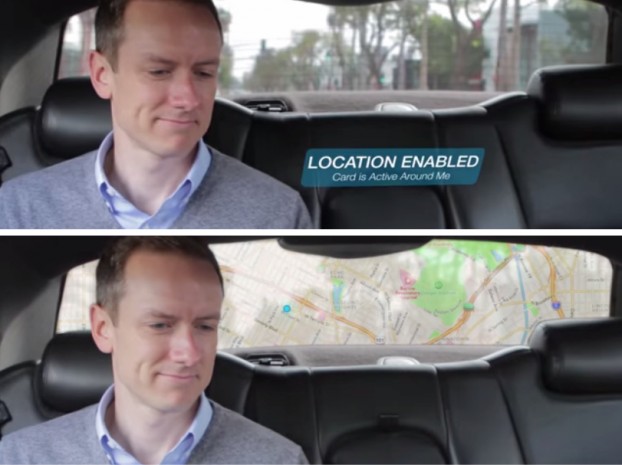 In another scene, our fictional family's pregnant wife is shopping on Amazon for some baby items. She ticks the category off on her phone in order to allow payment.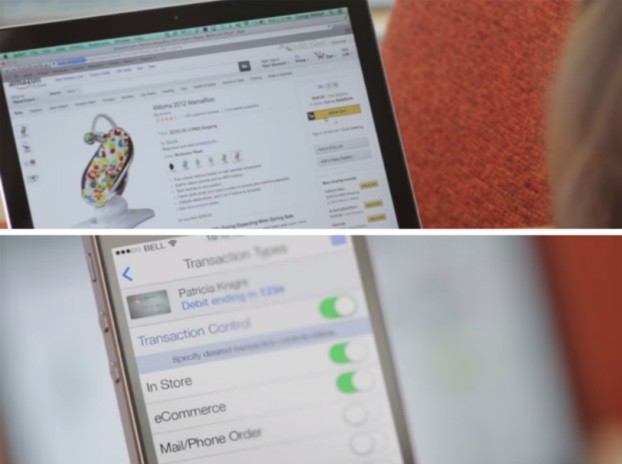 In the second scene, recall the geographical cap that was set. After exiting a taxi cab, our fictional user has accidentally leaves his credit card in the backseat. From left down to right, you can see that he receives an alert that a transaction attempt was denied somewhere in Chicago. As a result, he turns off that card with Card Control.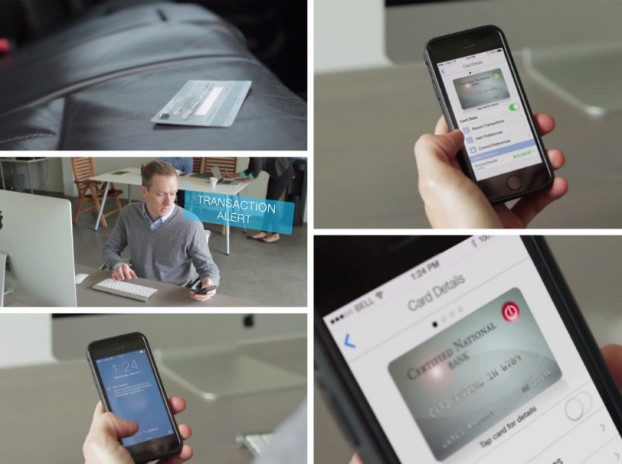 Takeaway
Card Control isn't the easiest app to get, or the easiest to find information on. When we inquired over the phone with a telephone representative, we were asked to send our questions (specifically information on the four major card processors) to the company's email address. Ondot's email response is timely however, as MyBankTracker received a response within a couple of hours.
All in all, Card Control by Ondot is certainly an interesting idea, and the company itself has further plans to expand the product for worldwide adoption. The uses for Card Control are many, and consumers will most likely enjoy having direct access over their payment cards in many situations.
Related Stories:
Xapo Debit Card Allows You to Use Bitcoin Anywhere
The Zero-Percent Credit Card: Real, or an Illusion?
Top Bank Deals Offering Cash Back and Bonuses (May 2014)
Ask a Question