Big Banks Keep Basic Checking Account Fees Steady in Early 2014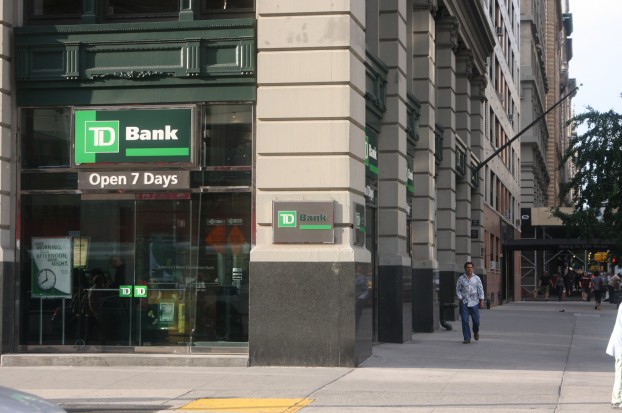 Monthly fees for basic checking accounts at the 10 largest U.S. banks (by deposits) have not changed in the past half year. Big bank have said goodbye to free checking accounts, which have been replaced with checking accounts that carry avoidable monthly fees.
At the 10 biggest U.S. banks, the average monthly maintenance fee for a basic checking account is $9.99, unchanged since October. They've also stopped tinkering with fee waiver policies as minimum balance and direct deposit requirements have stayed the same.
However, fee changes may be on the horizon as banks are known to be testing new accounts occasionally.
For instance, in late November, Wells Fargo began testing a new basic checking account that would help to consolidate some of the banks' existing checking products. The account has a $10 monthly fee that can be waived through various methods, including direct deposits and a minimum balance. It is currently available in three states — Arizona, North Carolina and South Carolina.
If the account goes nationwide, the fee average will be on the rise, again.
The table below compares the basic checking account fees and fee-waiver policies at the 10 largest U.S. banks:
Account
Monthly Fee
Minimum Balance to Waive Fee
Direct Deposit Amount to Waive Fee
Bank of America - MyAccess Checking
$12
$1,500
$250 (single)
Wells Fargo - Value Checking
$9
$1,500
$500 (total)
Chase - Total Checking
$12
$1,500
$500 (total)
Citibank - Basic Checking
$10
$1,500
N/A
U.S. Bank - Easy Checking
$8.95
$1,500
$1,000 (total)
PNC Bank - Standard Checking
$7
$500
$500 (total)
Capital One - Rewards Checking
$8.95
$300
$250 (single)
TD Bank - TD Convenience Checking
$15
$100
N/A
BB&T
- Bright Banking
$10
$1,500
$500 (total)
SunTrust - Everyday Checking
$7
$500
$100 (single)
*A basic checking account is defined as the non-interest checking account with the lowest monthly fee that can be avoided with a minimum balance or direct deposit. The listed monthly fees include the costs of receiving paper statements.
Free checking found elsewhere
Consumers who cannot meet the fee-waiver requirements for a basic checking account at the big banks are not left with no options. Many online banks and discount brokerages offer free checking accounts that often come with a basket of convenient perks such as unlimited ATM-fee refunds.
Additionally, free checking accounts are more common at local community banks and credit unions. Use MyBankTracker's branch locator tool to see all the banks that are near you — one of them may offer free checking accounts.
Related Stories:
Free Checking Accounts Available in the Top 10 U.S. Cities
Want a Free Checking Account? Find One at a Brokerage
Simon Says: Rewards Checking Accounts Are Not for Everyone
Ask a Question