One of three students would sacrifice an organ to get debt relief, a survey by MyBankTracker showed, while two out of three respondents would prefer debt to the prospect of active service.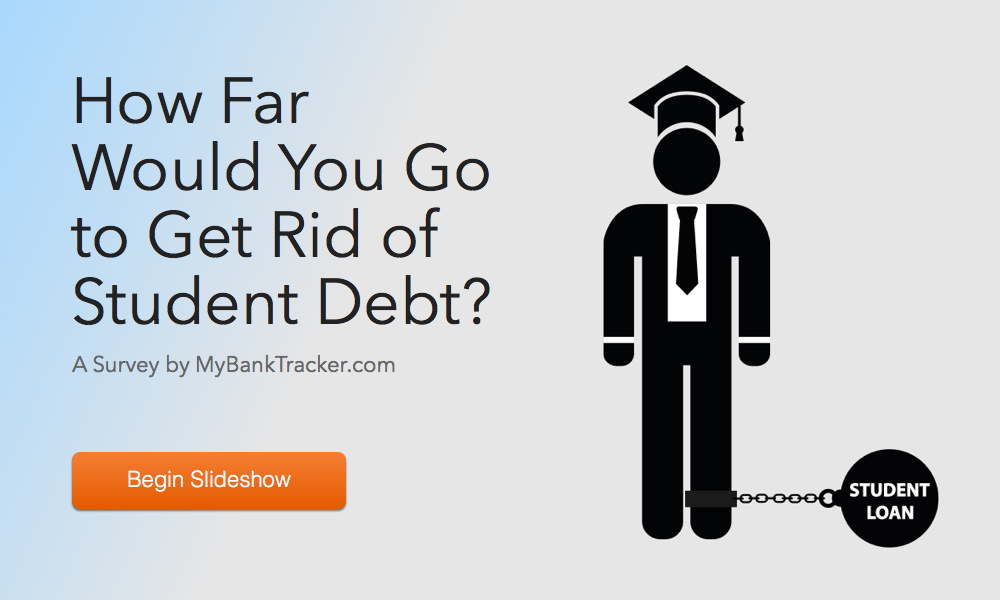 Additional findings:
More than half of students say they'd happily turn their lives into a reality show to pay the debts;
And more than 40 percent would pony up half their possessions;
One in three even agreed to participate in "questionable" health studies,
But a strong majority rejected the army as an option, with 68 percent saying "no way" to a debt-payment trade for service.
The study of more than 200 student debtors was inspired by new data showing the total number of American borrowers — 40 million students — and their combined debt this year hitting a record of more than $1.2 trillion, roughly equal to the gross national product of Canada.