Unless students earn large salaries after graduation, they cannot afford to repay their loans in a timely manner. This has a negative effect on their families and it also takes a toll on the U.S. economy by slowing consumer spending and creating uncertainty.
Alternatives to Repaying Loans
While few graduates can afford to repay those loans quickly, many of them can find alternative payment options. By choosing careers in public service, graduates could qualify for loan forgiveness. There are several plans worth researching. Some might apply to your situation better than others.
The Public Service Loan Forgiveness Program
The Public Service Loan Forgiveness program lowers a student's debt when he or she enters a career designated as a "public service." This includes careers at:
AmeriCorps
Peace Corps
501(c)(3) non-profit organizations
Government agencies
Some private organizations deemed "public service"
This program only forgives Federal Direct loans. It will not forgive any private loans, such as those obtained from a bank. Graduates enrolled in the program can only qualify for forgiveness if they have made 120 monthly payments while working in public service.
Teacher Loan Forgiveness
Teachers can also reduce their loan amounts by enrolling in the Teacher Loan Forgiveness Program. Teachers who complete the program can qualify for up to $17,500 of loan forgiveness. Working as a teacher does not automatically qualify one for the program. To receive the loan forgiveness benefits, teachers must:
Work in low-income schools
Not have any outstanding student loans
Hold a position teaching at low-income schools for at least five years
Not all teachers receive the same amount of loan forgiveness. Highly qualified teachers who teach math or science classes at the secondary level can qualify for $17,500 of forgiveness. Special education teachers can receive the same loan forgiveness.
Those who teach other subjects in elementary or secondary schools might only qualify for up to $5,000 in forgiveness.
National Health Service Corps Loan Repayment Program
Medical professionals willing to work in under-served areas can also receive some loan forgiveness through the National Health Service Corps Loan Repayment Program.
The amount of forgiveness that they receive depends on how the NHSC ranks the community's need. Primary care providers who work in the neediest communities could qualify for up to $60,000 in forgiveness. Others may qualify for up to $40,000 at approved sites.
This encourages doctors to work in areas that they might not otherwise consider. By forgiving loans, the government and related agencies can help ensure that all communities have access to medical treatment.
Using Service to Repay Loans
Mounting student loan debt has created serious economic problems in the U.S. That problem only worsens as the cost of education continues to outpace general inflation. The ten-year tuition change at public colleges is 104 percent. It's 60 percent at private non-profit colleges.
No matter what option students choose, they face higher tuition and larger loan obligations than their parents. Student loan forgiveness programs offer a reliable way for certain graduates to lower that burden. The programs might not always eliminate debt, but they often bring federal student loans down to a sensible level that doesn't threaten the graduates ability to thrive.
Related Stories:
MyBankTracker's Guide on Borrowing and Paying Student Loans
How Are Recent Graduates Faring in the Workplace?
Interview: Graduating Soon and Tackling $50K in Loans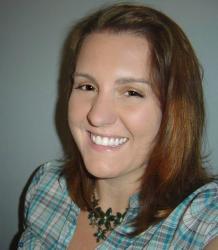 Debbie is a writer who specializes in parental finances, consumer spending and mortgages.
Ask a Question