4 Clever Tools You Won't Regret Using After Your AmEx Card Info Was Stolen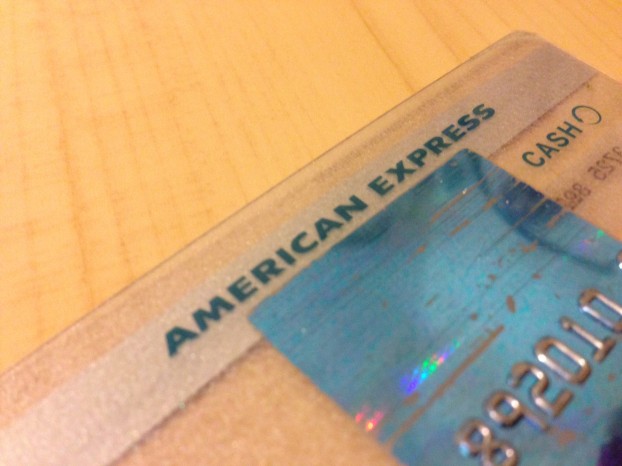 American Express, one of the largest U.S. credit card issuers, was hit by a data breach that compromised the accounts of roughly 76,000 card customers residing in California. The company has already notified affected customers and implemented additional fraud monitoring on their accounts, but affected customers can do more to protect themselves.
"At this time, we believe the recovered data may include your American Express account number, the card expiration date, the date your card became effective and the four digit code printed on the front of your card," American Express wrote in a letter to affected customers.
The company also reiterated its friendly fraud liability policy, which doesn't hold customers accountable for any unauthorized charges.
Despite the efforts by American Express to safeguard affected customer accounts and to quell the concerns of customers, you may still be a little worried about fraudulent activity if you happen to have a compromised account.
For additional peace of mind, there are a multitude of third-party services — they're also free — that provide more ways to watch for suspicious transactions on your compromised American Express account.
Here are some that you can use to keep a close eye on your credit card accounts and credit history:
1. Free credit reports
You are entitled to one free credit report per year from each of the three major U.S. credit bureaus — Equinox, Experian and TransUnion. Many consumers opt to spread out when they retrieve their free credit reports so that they get to see their credit profiles every four months.
2. Free credit monitoring tools
Companies such as Credit Karma and Quizzle provide free credit-monitoring services. You'll constantly be aware of what happens on your credit history. These services also provide proprietary credit scores that help gauge your creditworthiness and how you can improve it.
3. Anti-virus for bills
BillGuard offers a unique service that uses crowdsourced data to help users detect suspicious charges on their accounts. Users link their card accounts to BillGuard and when other users flag a questionable transaction, those with the same transactions will be alerted to review the transaction for fraud. BillGuard recently released data breach alerts.
4. Mint.com.
Mint allows you to sync multiple financial accounts to one place, so that you can review account activity conveniently. If you make the effort to look over your accounts once per week, you might catch unauthorized transactions that occurred on any of your accounts.
American Express offers its own alerts system to notify customers of certain types of activity — customers have to opt in to receive them. For instance, customers can choose to get an alert when there's a purchase of a certain amount. Or, you can establish an alert for card-not-present transactions.
Using a mix of these tools will help ensure that you minimize the potential damage that results from this recent data breach at American Express.
Ask a Question