Android Pay Is Finally Here: Will It Make Up for Google Wallet's Failure?
Android users who've been envious of Apple Pay users will soon have their own mobile payment method. Google recently announced Android Pay, which will allow you to use your Android device to pay for a purchase — no need to take out your wallet. See how it'll work and how it could change the way you use your phone and wallet.
Say goodbye to Google Wallet, which you can now count as one of Google's failed projects — although I've had high hopes for it since I watched Google Wallet turn one. Instead, Android Pay will effectively replace Google Wallet as the payment method that will let you wave (or tap) your Android device at a retailer's payment terminal to make a purchase.
If you're familiar with Apple Pay, you'll notice that Android Pay works the same. As someone who uses Apple Pay whenever possible, I can see why Google chose to mimic Apple when it comes to their mobile payment platform.
You connect your debit and credit card accounts to the Android Pay app, with one account set as the default payment account. When you're ready to pay at the register, just take out your phone, place it in front of a compatible payment terminal and authorize the purchase with fingerprint authentication.

Unfortunately, Google hasn't announced a date when Android Pay will become available.
Android Pay vs. Google Wallet vs. Apple Pay
You've probably never heard of Google Wallet. If you have heard of it, you most likely didn't use it either. This lack of awareness and adoption has never allowed Google Wallet to take off. Launched in 2011, Google Wallet only had one credit card partner, one mobile carrier partner and it only worked on one phone. Compatible devices and cards were expanded over the years, but it wasn't enough.
Android Pay is here to do what Google Wallet couldn't.
Rather, Android Pay followed Apple Pay in locking down multiple major partners before launching. Android Pay has already partnered with American Express, Discover, MasterCard and Visa. Furthermore, it will support cards from Capital One, Chase, Citibank, Navy Federal Credit Union, PNC Bank, Regions Bank, USAA and U.S. Bank.
See the differences in the launches of these three payment platforms:
| Launch details | Google Wallet | Apple Pay | Android Pay |
| --- | --- | --- | --- |
| Date | Sept. 2011 | Oct. 2014 | TBD |
| # of compatible devices | 1 | 2 | Unclear (to be ready on all new Android devices for AT&T, Verizon and T-Mobile) |
| Financial partners | Citi (MasterCard) | American Express, Bank of America, Capital One, Chase, Citi, Wells Fargo | American Express, Bank of America, Discover, MasterCard, Navy Federal Credit Union, PNC, Regions, Visa, USAA, U.S. Bank |
Right now, Google says that Android Pay will be accepted at more than 700,000 U.S. retail stores while Apple Pay launched with a promise of 220,000 locations that accept it. The major disparity in the locations is odd because they both work with the same technology — if a store accepts Apple Pay, it'll also accept Android Pay. (The only reason for it would be some accelerated rate of adoption in the technology in less than 12 months.)
With a robust group of financial partners, Android Pay is likely to gain much more traction than Google Wallet ever did. It'll be on more devices and it'll support many more cards.
Why you'd like Android Pay
My experience with Apple Pay has been extremely satisfactory. I've used it at grocery stores, drug stores, fast food restaurants and more. While I cannot fully abandon my wallet just yet, I believe that mobile payments are definitely making strides with this technology. Android Pay is on the same boat.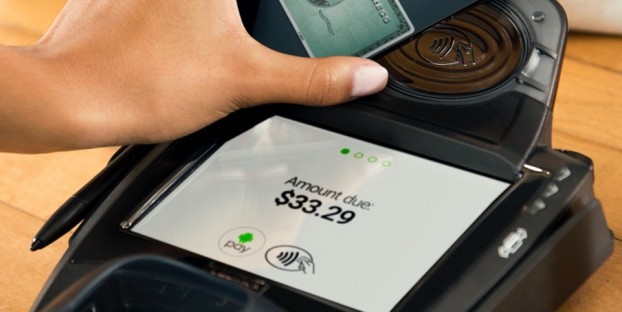 If you are thinking about trying out Android Pay when it becomes available on your devices, here are some reasons that I think you'll like it:
1. Carry fewer cards with you. Let's say you have a stack of credit cards at home and don't bother to carry all of them with you. Instead, connect them to Android Pay and you can select which cards you want to use as needed (e.g., like that credit card that gives extra cash back at supermarkets).
2. Quicker payments (sort of). Frankly, it is still very easy to pull out your credit card to pay for something. But, as it is becoming more and more likely that you have a smartphone in your hands already, so you can probably just use it to pay more quickly.
3. Get digital coupons and offers. Retailers are going to work with Google to encourage Android users to try Android Pay. They are doing to do this by tempting you with digital coupons and offers (e.g., use Android Pay and get $5 off a $25 purchase).
Will you use Android Pay when it becomes available?
Ask a Question