5 Banking Predictions for 2015: Card Security, Savings Rates and More
The start of the new year means we're once again anticipating new banking trends. In 2015, we believe we'll see enhancements and upgrades to our existing financial accounts so that our ability to grow, protect and manage our money, experiences significant improvements.
Last year, we were accurate with 4 out of our 5 banking predictions and we're looking to improve our success rate in 2015. Here are MyBankTracker's 2015 banking predictions: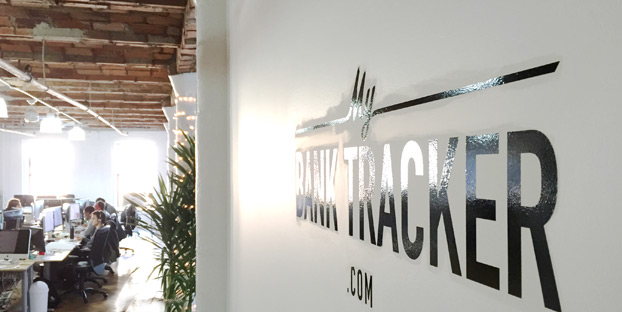 Prediction #1: Breaches taken more seriously by banks
There's no doubt that payment card breaches took the spotlight in 2014 — millions of consumer debit and credit card accounts were compromised. Month after month, another retailer would reveal that it was a victim of a data breach that jeopardized customer information. We wouldn't be surprised if you had an account or two affected by these breaches.
So far, many affected retailers have offered free credit protection plans to affected consumers for just one year. Meanwhile, banks and credit card issuers have fronted the costs of these data breaches. For instance, it costs money to reissue new cards and provide refunds on unauthorized purchases.
In 2015, it is already certain that credit cards in the U.S. will start to see widespread use of EMV-chip credit cards to improve card security. Bearing the initials for Europay, MasterCard and Visa, the chip secures digital payment information whenever you use your credit card for a purchase. Major card payment companies (i.e., American Express, Discover, MasterCard and Visa) are requiring stores and card issuers to offer them by October 2015.
This year, we also expect banks and credit card issuers to put up a strong fight to recover the costs incurred as a result of these data breaches. We don't feel that banks will try to pass any of these costs to customers because these breaches are not the customers' fault. Rather, we see them reacting to consumer concerns over these data breaches by introducing complimentary credit-monitoring, identity theft resolution services or even credit freezes (credit reports become inaccessible to new lenders).
Why it would matter to you: Your bank is willing to work with you in detail to resolve any problems that are caused by retailer data breaches.
Prediction #2: Savings rates will definitely increase
Prepare to say "goodbye" to the days of bottom-scraping savings rates. In late 2014, many online savings accounts started to increase their rates to at least 1.00% APY. Synchrony Bank, GE Capital Bank and Ally Bank were among the biggest names in online banks that have done just that. Given that most savings accounts offered less than 1.00% APY for the better part of the last four years, this is a good sign.
A better sign comes from the Federal Reserve (our central bank), which has scaled back the stimulus that has suppressed rates and helped the U.S. economy climb back from the recession. The majority of central bankers believe that a rate hike is coming in the summer. If and when it comes, savings rates will experience a rather significant jump.
Right now, savings accounts are joining the 1.00% APY club. Will we see the 2.00% APY club in 2015? We don't think so. We predict that the Fed will implement just a very small rate hike — enough that we expect at least one savings account to offer a rate of 1.50% APY or higher. Again, after so many years of low savings rates, that would be a great sight.
Don't forget: the increases in savings rates will also be seen with CD rates.
Why it would matter to you: Your money in the bank will grow faster, so you might want to get for higher rates with an online savings account.
Prediction #3: Free credit card enhancements
Despite their reputation for being debt traps, we are major proponents of using credit cards responsibly because they are tools that help you spend smarter, shop safer and manage money better.
Therefore, we tend to have a positive outlook when it comes to credit cards, particularly credit card benefits.
In addition to EMV chips, we predict that much of the major U.S. credit card issuers will start to offer free FICO credit scores. American Express, Barclaycard and Discover already offer these free credit score programs to customers. Citi will begin a similar program in early 2015, which is why we expect Bank of America® and Chase to offer free FICO scores this year too.
Why it would matter to you: Your credit card will become more of a financial tool than just a convenient payment method.
Prediction #4: Big online banks to start accepting cash deposits
Online banks have grown in popularity mostly due to their high savings rates, low fees and free checking accounts. In today's digitally-focused society, many Americans can ditch traditional brick-and-mortar banks entirely and move to online-only banks.
In 2015, we predict that online banks will begin to make major moves to further blur the lines that separate online banks and traditional banks. One example is the ability to deposit cash.
With check deposits, online banks can accept them by mail or mobile check deposit. However, cash deposits are generally not accepted at online banks because they don't have branch or ATM networks to collect them. Well, we expect that to change. The Allpoint ATM network, which partners with online banks and other financial institutions to offer free cash withdrawals to customers, is testing cash deposit capabilities.
Capital One 360 is the biggest online bank that is partnered with Allpoint, but it isn't part of the testing program. Nevertheless, we expect the test to go well and that Capital One 360 will begin accepting cash deposits through the Allpoint ATM network this year.
Why it would matter to you: If you're already using an online bank, you'll get a new and convenient way to deposit cash. If you don't already use an online bank, this new feature may convince you to switch.
Prediction #5: Smaller banks and credit unions to launch attractive credit cards, nationwide
In 2015, we predict that smaller banks and even credit unions will soon offer attractive credit cards to take away some of the dominance established by larger card issuers such as American Express, Capital One, Chase, Citibank and Discover. (You've probably seen their advertisements all over the place, and as a result, you're probably a cardholder of one of these cards.) We're looking at institutions like PNC Bank, TD Bank and Alliant Credit Union with the expectation that they'll market their existing cards heavily nationwide or even launch extremely attractive credit cards.
In the past few years, we've written about Barclaycard's launch of very good credit cards like the Barclaycard Arrival Plus™ World Elite MasterCard® and Barclaycard® Ring MasterCard®. Other card issuers can definitely do the same.
Why it would matter to you: You will see new, enticing new credit cards (hopefully with great rewards and perks) from lesser-known financial institutions. If you happen to also be a banking customer of these institutions, you might even get some relationship bonuses like bonus rewards.
Do you have any predictions for banking trends in 2015? We'd love to hear them in the comments section below.
Ask a Question