The Best EMV Chip Credit Cards for Travel and Shopping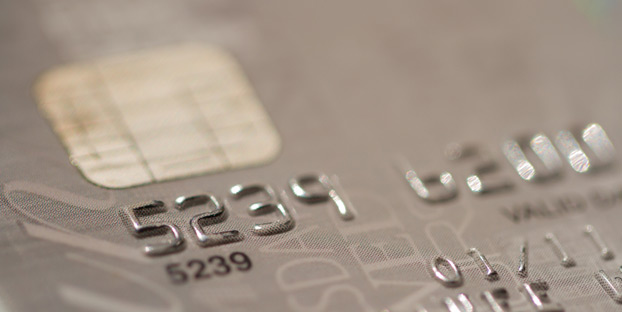 Back in 2015, many retailers in the U.S. started to accept a more secure version of credit cards, which involves a special EMV chip embedded in the cards.
It looks just like the credit card you have in your wallet, except it is safer with the EMV chip (EMV stands for Europay, MasterCard and Visa — the three companies that collaborated on it). EMV chip cards are the standard payment method in many foreign countries. Soon, they'll take on the same role in the United States.
I've looked at the entire list of EMV chip credit cards (also explains EMV a little more) and chose the best ones based on introductory bonuses, rewards program, EMV chip technology and foreign transaction fees. In addition to these features, I'll show you how to actually use the card — hint, you don't swipe it.
Barclaycard Arrival Plus™ World Elite MasterCard®
Key card benefits: You can earn 2 miles per dollar spent on every single purchase. When you redeem the miles for your travel expenses, you get 10% miles back. There are no foreign transactions fees with this card.
Annual fee: $89, waived for the first year
Why I like it: The introductory bonus alone is able to cover $400 in travel expenses, which is a great deal. The travel rewards program is also very attractive because you earn miles on all purchases.
It's a stellar travel rewards credit card for international travel because it has EMV chip technology (the standard payment format when shopping abroad) and no foreign transaction fees (typically around 3%). It is my most recommended travel rewards credit card.
Pros
Cons



Good for people who want to earn rewards points for shopping - especially for travel


Flexibility with what you can redeem your points for


0% Intro APR for first 12 months, and for any balance transfers made in the first 45 days


No foreign transaction fees





Fee for balance transfers after intro period


$89 annual fee


Not the best card for consistent travelers


Citi® Double Cash Card
Key card benefits: Earn 1% cash back on all your purchases. Furthermore, get another 1% cash back on the payments that you make towards your Citi® Double Cash Card bill. Your first late payment fee is waived. There's also a slew of travel protections, like trip interruption insurance and car rental coverage.
Annual fee: $0
Why I like it: The Citi® Double Cash Card is just a top-notch cash back credit card that would be ideal for any shopper. The simple cash back program can generate an effective 2% cash back (although I did notice that you can get tricked into earning less than that).
Pros
Cons



Good for people who want to earn simple cash back rewards for shopping


Earn an extra 1% cash back when you make your monthly payments on time


No annual fee


Special access for various entertainment events


First late fee is waived





Not the best card for people who struggle to pay off their balance every month


Chase Sapphire Preferred