In the past there's been little holiday cheer to cheer about in store credit cards — those unsecured credit cards tied to specific retailers. Many carried astronomically high interest rates, low limits and Scrooge-like perks.
But this year's top cards no longer make the naughty list. In fact the winners identified below brim with good stuff, everything from deep discounts on popular goods to money back on purchases and deferred interest.
The top 10 retail stocking stuffers:
#1 Amazon.com Rewards Visa from Chase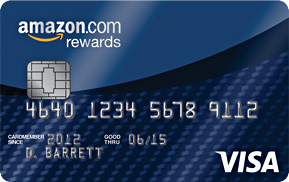 Top Benefits: The Amazon Rewards Visa offers a $70 sign-up bonus that can be immediately applied to your order or used on future orders. Cardholders will also get 3% back on all Amazon purchases, 2% back at gas stations, office supply stores, restaurants & drug stores, and 1% back on everything else you purchase. The % back rewards appear as points on your statement. When it's time to redeem your points you can use them to get cash back, apply them to Amazon orders during checkout, buy gift cards or even use them on travel expenses via Amazon's travel redemption center. The reward points do not expire as long as you remain a cardholder.
How to Maximize Your Savings and Rewards: To make the best use your card this holiday season combine it with Amazon's Daily Deals, or their Black Friday & Cyber Monday deals which start running before Thanksgiving and continue well into the following week. That way you're getting up to 80% off via their special promotions plus the extra 3% back in points on your card.
#2 Rakuten Rewards MasterCard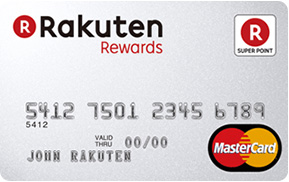 Top Benefits: Rakuten (formerly Buy.com) is offering 10,000 Rakuten Super Points (RSP) as a sign up bonus (worth $100) when you apply and make three purchases anywhere MasterCard is accepted within 30 days. After that you can expect to earn 3 points for every dollar you spend on Rakuten.com and 1 point per dollar on purchases made everywhere else. Points are only redeemable on Rakuten.com (not for cash back). Once you've earned points you can apply them to future orders during checkout.
How to Maximize Your Savings and Rewards: The real beauty of this card is the ability to stack Rakuten's frequent sales and free shipping offers with the reward points you'll earn. They also put out rotating promo codes that can net you an extra 5% – 30% off your order in reward points when you enter them at checkout.
#3 Walmart MasterCard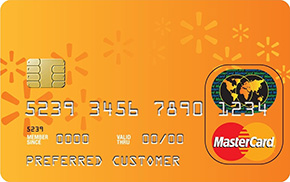 Top Benefits: You'll get $25 back as a statement credit when you make your first $75 in-store purchase. Plus, the card offers 1% cashback on all your purchases no matter where you shop. Rewards are distributed as $5 statement credits every time you spend $500 on the card. Other features include five cents off per gallon of gas when you fill up at WalMart, free monthly FICO score reports (there are other credit cards with free FICO scores too) and up to 24 months of deferred interest if you print this certificate and show it to the cashier in the checkout lane. There is no annual fee.
How to Maximize Your Savings and Rewards: Net the sign-up bonus by making an initial $75 purchase. The use the deferred interest offer to complete your holiday shopping. Don't forget to use Walmart's flexible price match policy when you shop and have them match the sale prices all the other stores are running this season.
#4 The Amazon.com Store Card (Non-Visa) from Synchrony Bank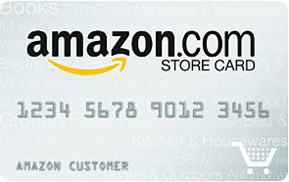 Top Benefits: The regular Amazon store card is not Visa-branded and can only be used to shop at Amazon. However, it does offer something that the Visa-branded card does not – up to 12 months of deferred interest. Amazon Prime members who apply for this card are also automatically upgraded to the Amazon Prime Store Card, making them eligible for 5% back on qualifying Amazon purchases.
How to Maximize Your Savings and Rewards: This card is best suited to existing Amazon Prime members, otherwise you'll miss out on the 5% cash back rewards. (Just make sure that Amazon Prime doesn't lead to unconscious overspending.)
#5 My Best Buy Citi Visa Card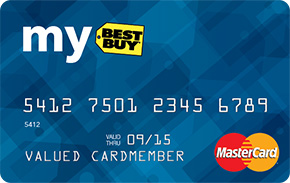 Top Benefits: This card features a reward program that offers around 6% – 10% back in points when you shop at Best Buy. (Through the end of October they have a 10% back promotion going). Since it's a Visa you can use it anywhere and the card offers 2% back at restaurants, grocery stores and gas stations. Alternately, you can forgo the points and opt for up to 24 months of deferred interest depending on the amount of your purchase.
How to Maximize Your Savings and Rewards: It's nice to earn 2% back on purchases like gas and food but the real reason this card made the list is because Best Buy offers nearly unbeatable Black Friday & Cyber Monday deals on electronics. Combine these seasonal deals with up to 24 months of deferred interest and you'll have a techno-holiday everyone will remember for less than you thought possible.
#6 Target REDcard Credit Card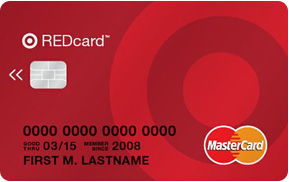 Top Benefits: The Target REDcard offers cardholders free shipping on orders from Target.com and an automatic 5% discount on all purchases made online and in-store. Additionally, 1% of all purchases made with your REDcard get donated to the K-12 school of your choice and you get an extra 30 days to return unwanted items. Finally, all Target cards now come with new security features.
How to Maximize Your Savings and Rewards: Stack your perpetual 5% discount with in-store coupons via Target's Cartwheel App. If you love shopping at Target but don't want to open a new credit account you could also consider using the Target Debit REDcard which offers the exact same benefits without the credit line.
#7 Kohl's Charge Card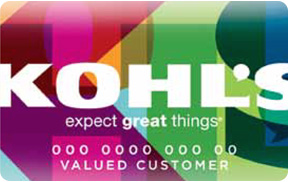 Top Benefits: You'll save 20% on your first purchase when you open the card and you'll get an additional 15% off coupon when your card arrives. This card is only good at Kohls and Kohls.com. Instead of reward points you will receive at least 12 discount offers per year, allowing you to save between 15% and 30% off your total order price.
How to Maximize Your Savings and Rewards: If you spend more than $600 a year on your Kohl's card you'll be upgraded to "Most Valuable Customer" status and get up to 18 discount offers per year. All these discounts stack with Kohl's sale prices and their rotating Kohl's Cash offers, making this card an excellent value as long as you pay the balance in full each month.
#8 The Toys "R" Us MasterCard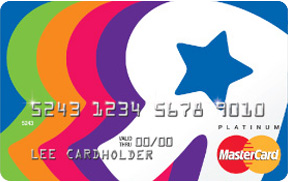 Top Benefits: The "R" Us MasterCard gives new cardholders a 15% discount on their first purchase with the card or allows you to defer interest on the card for up to a year depending on the amount of your purchase. The "R" Us Card also has a basic reward points system in place. You'll earn 2 points per dollar spent at Toys R Us and Babies R Us stores and 1 point for every $4 you spend everywhere else. For every 125 points you earn you'll get $5 in "R" Us Reward Dollars, which can be redeemed in-store or online. Cardholders can also return merchandise after the holidays without a receipt.
How to Maximize Your Savings and Rewards: Wait to open the card until Toys R Us starts running their holiday and Black Friday sales. Then, combine those sales with the additional 15% off you'll get from opening the account. Alternately, charge at least $299 when you open the card so that you qualify for six months of interest-free payments. Avoid using this card anywhere except Toys R Us and Babies R Us because the 1 point per $4 offer is one of the worst reward rates in the industry.
#9 Helzberg Diamonds Credit Card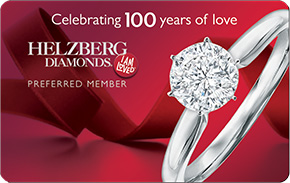 Top Benefits: All purchases made on the card are eligible for at least six months interest-deferred financing and you'll get automatic free shipping anywhere in the U.S. You'll also get cardholder exclusive offers and advance notice of special events.
How to Maximize Your Savings and Rewards: Combine the deferred interest with their holiday sales and free shipping benefits. Avoid retroactive interest fees by paying your balance before the deferment period ends.
#10 Blue Nile Credit Card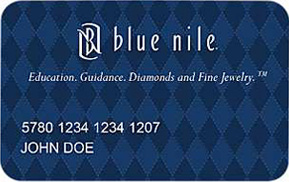 Top Benefits: The Blue Nile Credit Card has no annual fee and gives you access to cardholder only sales and events. It also offers several payment options that make it especially attractive if you're planning to spring for jewelry this holiday season. Purchases of at least $500 qualify for six months interest-free financing and purchases over $1,500 qualify for a year of deferred interest.
How to Maximize Your Savings and Rewards: Blue Nile typically has lower prices than traditional brick-and-mortar jewelers but you should still wait to sign up until they start running their holiday sales. If you choose to defer the interest on your purchase this season make sure to pay your balance off completely or do a balance transfer before the end of the deferment period.