BMO Harris Bank: Regional Bank Now Lets You Withdraw Cash With Your Smartphone
As a member of today's digital-centric society, I've relied heavily on ATMs and my iPhone to conduct most of my banking. You're probably in the same boat. That's why it's so nice to see ATMs and smartphones come together, as one large regional U.S. bank begins a major roll out of a feature that lets you access the ATM with a smartphone.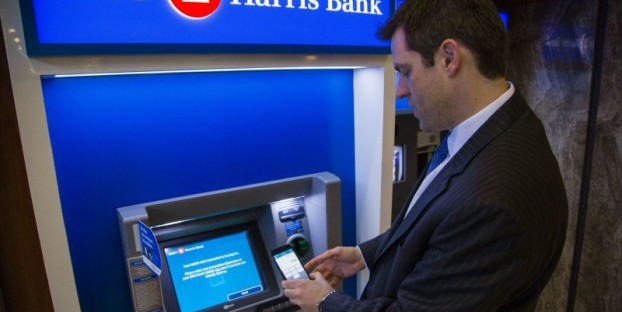 BMO Harris Bank, one of the largest regional banks in the Midwest, launched a free feature that allows customers to access a BMO Harris ATM with their smartphones — no ATM or debit card required.
As they approach the ATM, customers can use the BMO Harris mobile banking to prepare a cash withdrawal by setting the dollar amount that they'd like (in $20 denominations). At ATMs that have this feature enabled, customer choose the "Mobile Cash" option on the ATM screen, which will then display a QR code for 45 seconds. The customer uses their smartphone to scan that code to complete the cash withdrawal.
Initially, you would think that this is just a nifty feature for times when you don't have your debit card on your. But, there's another benefit to it.
Cardless ATM-access reduces the chance of fraud that results from card-skimming. Criminals are known to attach devices — that look like they're a part of the ATM — to the card insertion slot of an ATM. These devices record your card information while a hidden camera captures your PIN entry. Together, fraudsters replicate your debit card and use it to take your money.
Slideshow: 5 Secrets Banks Don't Want You to Know About
Furthermore, the QR code for BMO Harris' Mobile Cash feature encrypts the information transmitted between the ATM and the smartphone.
What I think about it
It has been long time coming for this feature to make its presence known among bank customers, which was introduced nearly three years ago.
Wintrust Financial, based in Rosemont, Ill., is another U.S. bank that has rolled out a similar cardless ATM-access feature while City National Bank, based in Los Angeles, Calif., has completed a pilot test for such a feature. Both financial institutions, however, are not big enough to raise awareness of this technology to Americans nationwide.
BMO Harris Bank now has the largest ATM network — 750 ATMs initially and 900 ATMs by June — in the U.S. that supports cardless ATM withdrawals. As with so many trends that take over the banking space, if adoption is there, many of the big banks will pick it up as well.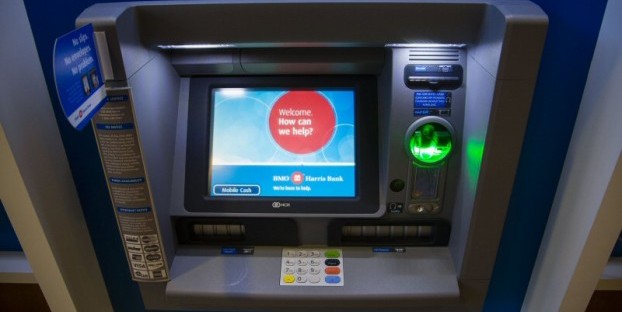 Many of the nation's largest banks are already treading forward with the next generation of banking by testing out smaller branches that don't have traditional teller lines. Also, there are the new feature-packed ATMs that let customers speak with live tellers during non-business hours via video-conferencing.
For instance, Wells Fargo and PNC Bank are testing smaller branches with bankers that use mobile devices to serve customers. Meanwhile, Bank of America® and Chase are playing with next-gen ATMs that have video tellers and dispense cash in smaller denominations (most ATMs only give $20 bills).
So, I definitely believe that the bigger banks are ready to incorporate cardless ATM withdrawals — they're just looking for signs that customers like me are warming up to the technology.
On another note, I feel that the security advantage to cardless ATM withdrawals is more important than the convenience.
With debit, prepaid and ATM fraud amounting to $1.7 billion, according to the Federal Reserve, I would even suggest that customers use their Mobile Cash instead of a debit card whenever they don't feel safe using their cards at the ATM.
Do you think you'd actually use these cardless ATM withdrawals? Would you like to see similar technology from your bank?
Ask a Question