What to do Before Changing Banks?
Given the low interest rates, disappearing free accounts and overall instability of the banking industry, many people are shopping around for new banks. If you are thinking of changing banks, be sure to think your decision through to ensure your new bank will be the right fit.
Here are a few things to consider before swapping banks:
Ask Yourself These Questions
What rate(s) does this bank offer on the account or service you are most interested in?
How convenient is this bank for you? The location of branches and availability of free ATMs could steer you toward a certain bank
How is the customer service? Make sure to experience the bank's service online, over the phone and in person
Does the bank offer a variety of accounts in case I want to expand my account portfolio without going through the hassle of adding another bank?
Think About Rate Trends

The most important rate to consider is the one attached to the account or product you are most interested in. Looking at the other rates each bank offers can give you a better picture of the institution as a whole and help you decide which bank is best, in case you want to open multiple kinds of accounts.
Also, it's a good idea to shop around for banks that might offer high-yield accounts with higher rates. You might need to meet monthly requirements such as a minimum balance, a direct deposit each month, or a certain number of transactions per month, but you could find higher interest rates than you might with a standard account.
Utilize Resources
Researching banks is fairly easy, given the amount of data available online. If you are shopping for the best rates, that information is available in sortable tables. If you want to know the overall health of an institution, that's available too. You can also keep track of recent news about each bank and view all the special offers each bank offers.
You might weigh certain factors more heavily than others in your decision, but it is important to have a well-rounded understanding of where a bank stands and what the bank offers before becoming a member. In addition to scouring various media outlets for information, always visit a prospective bank's website before making a commitment. Reading the fine print on accounts is key to becoming an educated consumer when it comes to bank accounts.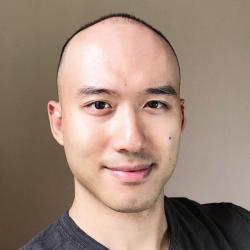 Simon Zhen is a research analyst for MyBankTracker. He is an expert on consumer banking products, bank innovations, and financial technology.
Simon has contributed and/or been quoted in major publications and outlets including Consumer Reports, American Banker, Yahoo Finance, U.S. News – World Report, The Huffington Post, Business Insider, Lifehacker, and AOL.com.
Ask a Question