Chase Sapphire Preferred Changes Travel Benefits, Cuts Points: Is It Worth Keeping?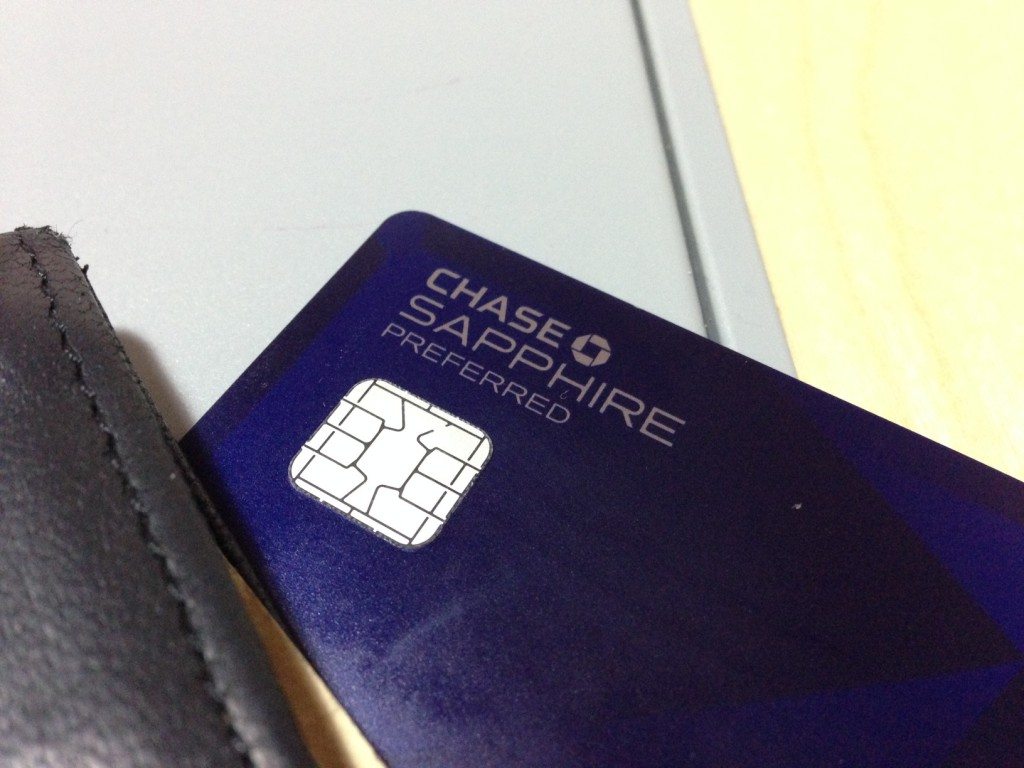 The Chase Sapphire Preferred®credit card has been heralded as one of the best travel credit cards around. But, changes are coming — some good, some bad. Is it time to start looking for a new travel card?
In an official announcement, Chase posted a list of upcoming changes to the card. Here are the major focal points and what they mean to you:
Auto-rental collision waiver coverage (Upgrade)
Car rental enthusiasts out there, rejoice! The Chase Sapphire Preferred®card is shifting its auto-rental collision damage waiver from secondary coverage to primary coverage. What this means is that you don't have to file an insurance claim with any other source to be covered — you don't have to pay for coverage through the car-rental company.
This is probably the biggest upgrade among the group of changes that are coming to the card's benefits. If you're often renting cars on your trips, this change is very good for you.
Trip cancellation/interruption coverage (Upgrade)
If you've ever had a flight canceled or interrupted, you know that it can be a frustrating ordeal. Trip cancellation/interruption coverage offers at least some financial relief when your trip doesn't go as planned.
The Chase Sapphire Preferred®card has upgraded that benefit by increasing the maximum coverage from $5,000 to $10,000 per covered trip. It applies to trips that are canceled or cut short by sickness, severe weather or other covered event. You can be reimbursed for prepaid, nonrefundable travel, such as passenger fares, hotel accommodations and tours.
I'm rather indifferent to this upgrade since canceled or interrupted trips don't happen often. And, when they do happen, the $5,000 maximum coverage is likely to have already covered the bulk of the nonrefundable travel expenses.
Travel booked through Ultimate Rewards (Downgrade)
One generous perk of the Chase Sapphire Preferred®card is that you get 1 extra point per dollar spent on airfare and hotel stays that are booked through Chase's Ultimate Rewards program.
Since you already earn 2 points per dollar on travel (and dining), you're getting a total of 3 Ultimate Rewards points per dollar on travel when purchasing through the Ultimate Rewards portal.
However, starting Jan. 1, 2016, you will no longer be earning that extra point per dollar. So, regardless of where you book your trips, you'll earn just 2 points per dollar.
This is an unfortunate loss. You obviously would prefer this not to happen, but it's not too big of a hit to your rewards earnings. Because of the change though, there is less of an incentive to use the Ultimate Rewards booking portal.
Instead, you're now looking at the potential value of purchasing your travel through Chase's partners that offer bonus points under the Ultimate Rewards shopping portal. For instance, purchases at Hotwire earn 3 extra points per dollar — for a total of 5 points per dollar spent.
(Tip: When logged into your Ultimate Rewards account, the booking portal falls under the "Travel" tab while the shopping portal can be found under the "Earn Faster" tab.)
This is a program change that affects all Chase credit cards that participate in the Ultimate rewards program. Essentially, Chase Freedom® cardmembers will also lose the extra 1 point per dollar spent on travel booked through Ultimate Rewards.
Or, you could look into a new travel rewards card as a replacement. The Barclaycard Arrival Plus™ World Elite MasterCard® is a viable alternative because you can earn 2 miles per dollar on all purchases and the miles can be redeemed for statement credit on any recent travel purchase. There are no bonus categories to deal with.
7% annual dividend (Downgrade)
In another blow to your ability to rack up Ultimate Rewards points, Chase Sapphire Preferred®cardmembers will no longer receive a 7% annual points dividend starting Jan. 1, 2016. The last dividend payout will post in early 2016. (New cardmembers who signed up for the card on July 20, 2014 and after will not be getting point dividends.)
I don't know why, but it seems like many cardholders don't even know that they get a 7% annual dividend on the points that they earned during the year.
That's not too surprising, since many cardmembers also don't seem to understand what "dividend" means and I've always seen this benefit at the bottom of the card's marketing materials — it looked like an afterthought to Chase. (Also, 7% seems like an arbitrary number.)
For these cardmembers who didn't know that they had this bonus in the first place, they might not care for it much. But, any Chase Sapphire Preferred®cardmember should be sad to see this bonus disappear — you're missing out on 7% extra points!
Conclusion
The slew of changes raises one question: Is the Chase Sapphire Preferred®card worth keeping? (Remember, you're paying a $95 annual fee.)
With the auto-insurance upgrade being the most positive highlight that comes with this overhaul of the Chase Sapphire Preferred®card, you're probably going to keep the card if you're renting cars frequently.
All other cardmembers may be questioning whether they should keep the card in their wallets. You'll earn much fewer points than before. As a result, competitor travel rewards credit cards like the Barclaycard Arrival Plus™ World Elite MasterCard® or the Capital One® Venture® Rewards Credit Card are suddenly worth considering.
Overall, however, I believe the card is worth keeping, thanks to features like the ability to transfer points to partnered travel programs, no foreign transaction fees and 20% points-discount on travel booked through Ultimate Rewards — these are the more impactful perks in my opinion.
Ask a Question