10 Cheapest Places to Visit Out of NYC With Your Kids This Spring
Although many New Yorkers flee the city and head south for a sunny spring break, there are just as many visitors who fill their places, spending their vacations taking in all of the events and attr...
Although many New Yorkers flee the city and head south for a sunny spring break, there are just as many visitors who fill their places, spending their vacations taking in all of the events and attractions of the Big Apple. Whether your family is in town for the weekend or you have several days to spend here, if you're trying to choose an affordable spring break destination for your kids and you aren't interested in the traditional sites like Coney Island, Times Square, Rockefeller Center, or the Statue of Liberty, there are many other exciting opportunities for fun-filled family adventures within one hour of NY:
1. Sleepy Hollow Headless Horseman Bridge and Cemetery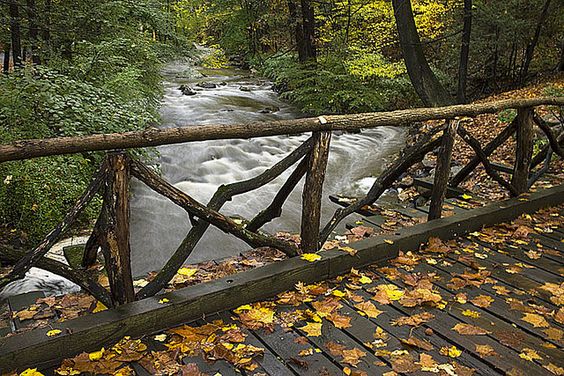 Sleepy Hollow, NY
www.sleepyhollowcemetery.org
Distance: 26 miles one-way
Price: Free unguided walking tours, $5 for detailed map, $10 for guided walking tours
Less than one hour outside of NYC, the village of Sleepy Hollow offers a little something for everyone in the family, including haunted hayrides, street fairs, farmers' markets, and, of course, the headless horseman. As you make your way into the town, you'll see beautiful stretches of wildflowers and budding foliage, and your family is sure to enjoy the transformation of architecture as buildings change from high-rise skyscrapers to brightly-colored, quaint, cottage-style storefronts and homes. Have children that enjoy castles? There's one just slightly off the main route! Take a driving or guided tour through the hauntingly peaceful Sleepy Hollow Cemetery to visit the final resting places of notable, iconic figures such as William Avery Rockefeller, Andrew Carnegie, and Washington Irving, the man who breathed life into the legend. Before you leave, don't forget to cross the headless horseman bridge, a favorite haunt of the infamous character.
2. Salinger's Orchard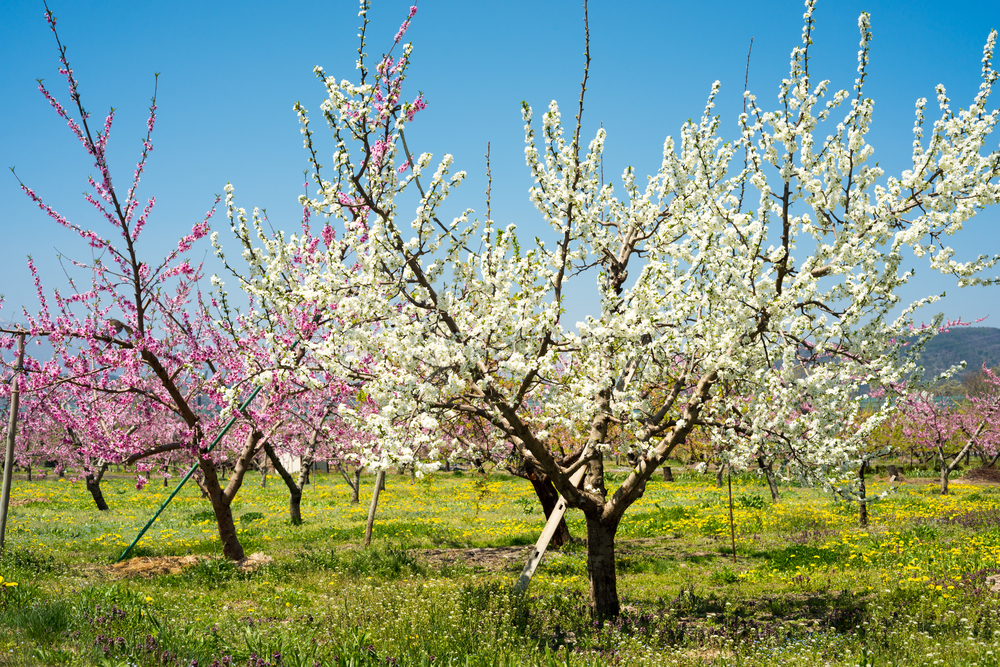 Brewster, NY
www.salingersorchard.com
Distance: 54 miles one-way
Price: Free to visit, prices vary for fruit and baked goods
This stretch of two-lane highway winds through the countryside and offers trips through covered bridges, under umbrellas of lush foliage, and along rippling streams. Hidden on this highway sits Salinger's Orchard with everything from fresh strawberry preserves to homemade pies and hand-picked apples. Before arriving at the orchard, you'll pass hundreds of apple trees lined up in neat rows. Sit down with the family and gaze upon the majestic land while you sip coffee and nibble on freshly-made baked goods. Take some time to check out the beehive observatory before heading a few more miles north on route 7. You will come to Kent Falls State Park, where your family can bask in the beauty and grandeur of Connecticut's largest waterfall.
3. Bear Mountain State Park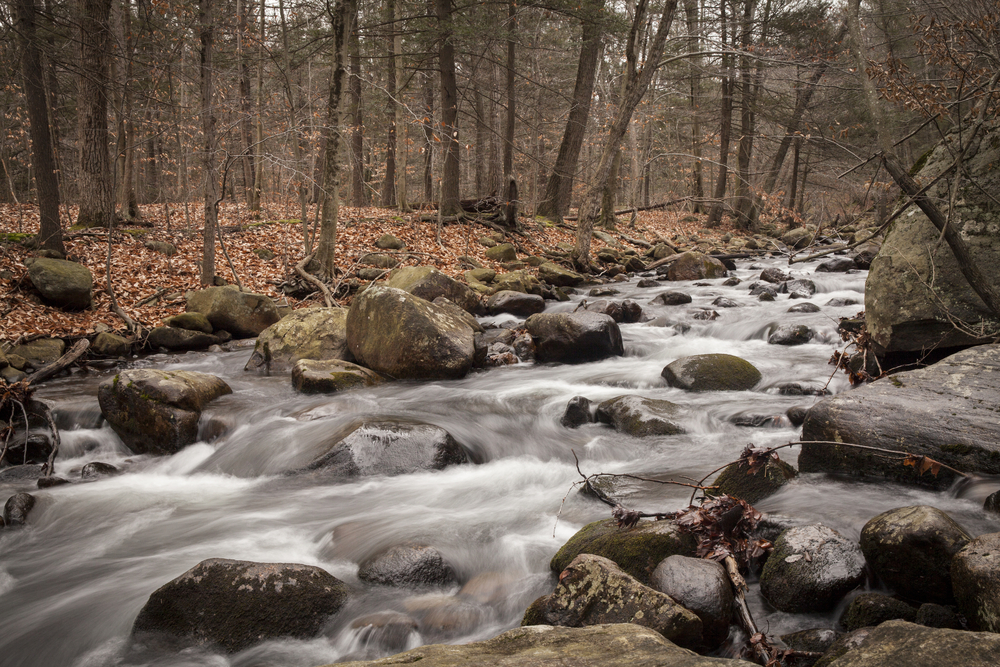 Bear Mountain, NY
www.nysparks.com
Distance: 46 miles one-way
Price: $8 per car
Take the Westside Highway to the George Washington Bridge to enjoy splendid views of the waterfront. Once you reach the bridge, peek back at the majestic Manhattan skyline you've just left, and indulge yourself in the blossoming, green shrubbery and trees along the Palisades Interstate Parkway until you reach Bear Mountain. Located amidst the mountains that rise up out of the Hudson River, the park features hiking trails, boat rentals, lake and river fishing, a large play field, a zoo, shaded picnic areas, a swimming pool, and even a merry-go-round, complete with handpainted scenes from around the park.
4. Turtle Back Zoo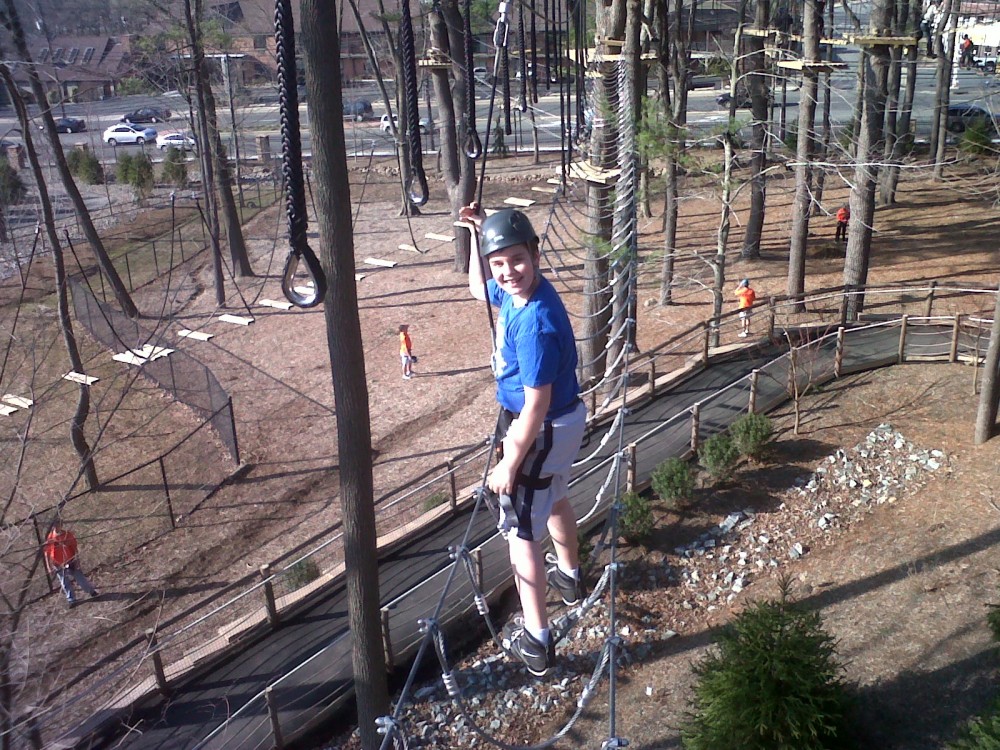 West Orange, NJ
www.turtlebackzoo.com
Distance: 18 miles one-way
Price (in-season): Children 23 months and under: free, seniors 62+ and children ages 2-12: $11, adults: $14
The Essex County Turtle Back Zoo is voted the number one zoo in the state of New Jersey. From the itsy bitsy spider to the half-ton North American Bison in the facility's Great Plains Exhibit, Turtle Back Zoo offers families a look at more than 100 different species of exotic and native animals from five continents. Get up close and personal with critters at the petting zoo, or take the kids on a tranquil miniature train ride through South Mountain Reservation. Other attractions include an aviary, pony rides, an endangered species carousel, a butterfly tent, and a brand new playground that features oversized dinosaurs and plenty of climbing structures. Whether you spend an afternoon or the entire day, Turtle Back Zoo is a great place for families to gain an appreciation for nature and learn about the animals from different parts of the world.
5. Johnny's Famous Reef Restaurant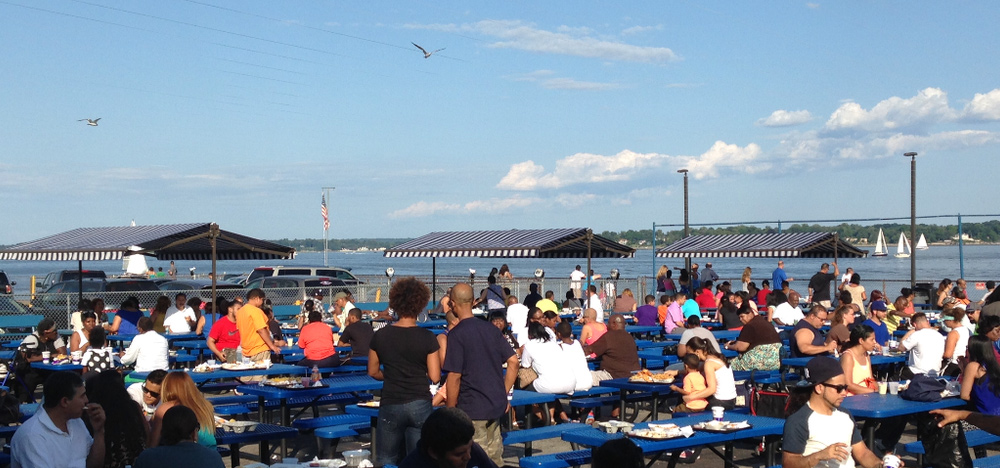 The Bronx, NY
www.johnnysreefrestaurant.com
Distance: 19 miles one-way
Price: $11-30 depending on meal selection
Drive along the Hudson River and cross the George Washington Bridge to visit this quaint fishing village. Not only are the views of the shoreline spectacular, but the closer you'll get, the more boats you'll be able to spot as they glide along the water. When you cross over a charming, rickety drawbridge and see the Seaport of the Bronx welcome sign, you'll know you're in the right place. When you get to the tip of City Island, you come across Johnny's Famous Reef Restaurant, a true gem that has been serving tourists and residents for more than six decades. Don't be fooled by the dive-bar decor and the cafeteria-style setting. Not only does this establishment have the best seafood outside of NYC, but it also offers even better views of the water where you and your family can watch yachts sail by on the Long Island Sound.
6. Liberty Science Center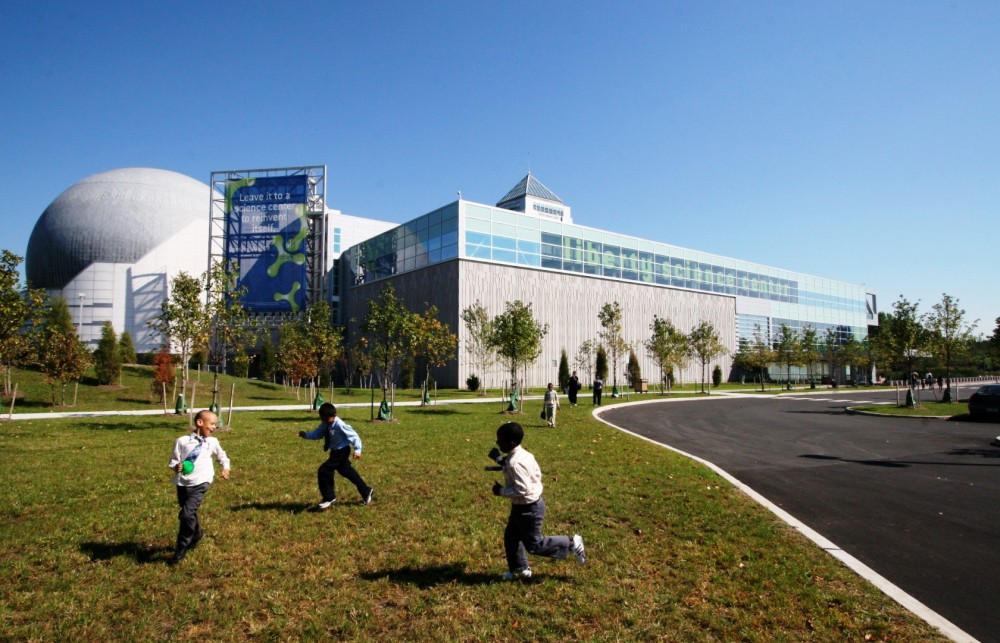 Jersey City, NJ
www.lsc.org
Distance: 7 miles one-way
Price: All-access passes, combination passes, and regular passes available ranging from $18.75 per person to $31.75 person depending on age
If you're looking for a full day of fun for the entire family, pile everyone in the car and take I-78 over to New Jersey to visit the Liberty Science Center. Here, you can explore four floors with hundreds of hands-on exhibits in 12 galleries as well as hands-on labs and live science demonstrations. Featuring travel exhibitions such as Sid the Science Kid and Titanic: The Artifact Exhibition, there's something here for kids and adults of all ages. Stationary exhibits and experiences include Energy Quest, Communication, Honey Bees, and Eat and Be Eaten, where kids can visit live animals and discover how they catch food without becoming dinner themselves. The Center also offers flexible ticket types, and families can choose a combination of admission, access to a premium exhibition, and/or the opportunity to view an IMAX or 3D film.
Whether you're snacking on freshly-picked apples or learning about the history behind one of the most infamous characters in English literature, New York City is home to many exciting, affordable adventures for the whole family. While it's always fun and entertaining to visit the tourist spots like the Statue of Liberty and Times Square, make sure you spend some time traveling just outside New York City to take advantage of all the wondrous opportunities that the city has to offer.
Other notable locations:
7. White Post Farms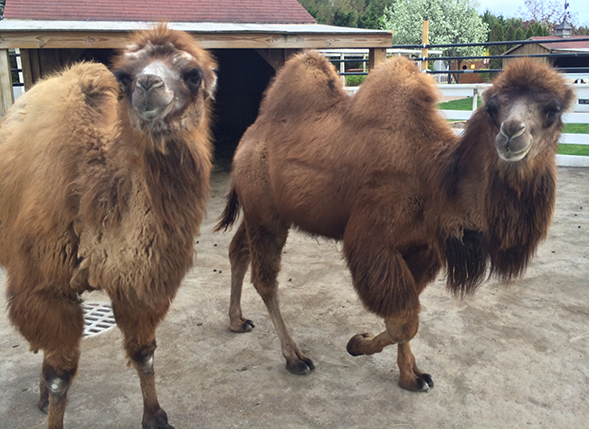 Road Melville, NY
https://www.whitepostfarms.com/
Distance: 36 miles
Price: Free
8. Howe Caverns Adventure Park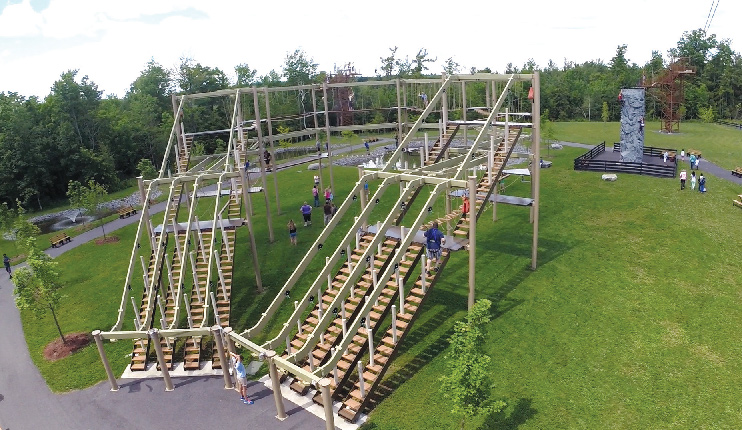 Howes Cave NY
https://howecaverns.com
Price: A 90-minute walking tour with boat ride: $23; $19 children ages 12-15; $12 children ages 5-11.
9. The Amish Farm and House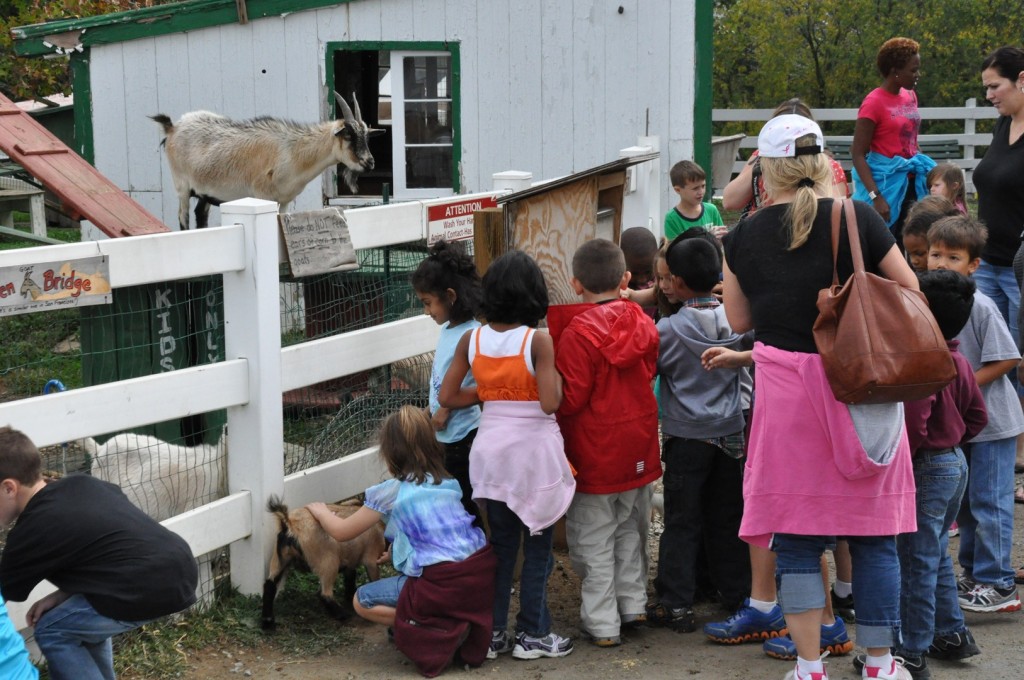 Lancaster, PA
amishfarmandhouse.com
Price: General Admission Adults--$9.50 per person (ages 12 and over) Children--$6.50 per person (ages 5 through 11)
10. South Mountain Recreation Complex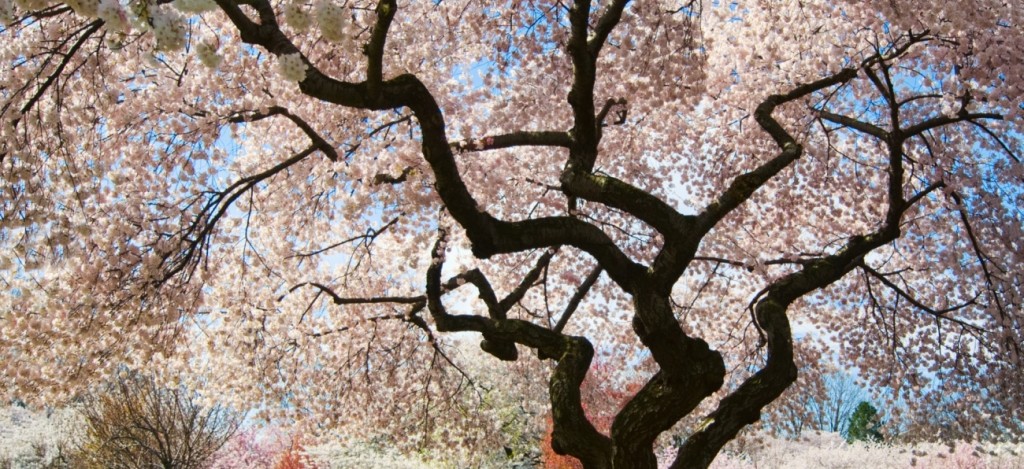 https://www.essexcountyparks.org/south-mountain
Distance: 18 miles
Price: Varies depending on recreational choices