How the CIT-OneWest Bank Merger Could Affect You
Customers of CIT Bank and OneWest Bank, prepare yourselves. The merger of the two banks will create a financial powerhouse that easily sits as one of the biggest retail banks in the U.S. Changes will happen, and it could affect your finances when the transition process begins.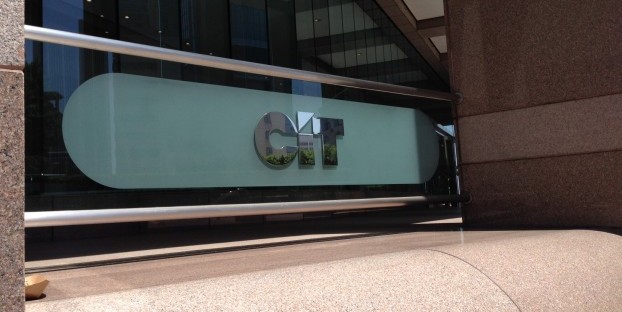 Online-only CIT Bank is set to acquire OneWest Bank to form an institution with $67 billion in assets and $28 billion in deposits. What will happen to your accounts and services? Is it bad or good for you?
I've reached out to a CIT Group spokesperson, but I have yet to receive a reply to my request for comment. Therefore, I share some of the possible implications of the CIT-OneWest bank merger:
What OneWest customers could expect
As the part of the customer base of the bank being acquired, OneWest customers are largely subject to the changes that CIT Bank choose to implement. There's no reason to fret because the changes, if any, will take time and customer notices are sent out well in advance of these changes.
So, you can decide whether to keep your accounts or to take your money elsewhere.
Branding
Firstly, as with most bank acquisitions, the initial phase often entails rebranding.
According to prepared remarks by John A. Thain, chairman and CEO of CIT Group, "This transformational transaction will combine CIT's national middle market lending platform with OneWest's wholesale lending and branch banking franchise to create a unique provider of retail and institutional financial services."
Based on that statement, I'm going to say that CIT Bank doesn't plan on shutting down the branch network already built by OneWest. The 73 branches will sport new signage with the online website to follow.
Additionally, OneWest customer can expect to receive newly-designed debit and credit cards while mail will also show off the CIT Bank brand instead.
Accounts and products
Changes to OneWest's products and existing customer accounts will be the most difficult to predict, since it totally depends on how CIT Bank wants to achieve with this bank acquisition.
Currently, there are certain product overlaps across OneWest and CIT — including savings and certificates of deposit accounts (both banks have IRAs to hold these deposit accounts). OneWest takes an interest approach in offering different rates on savings and CDs for online and branch versions of these accounts. Not surprisingly, the online-only OneWest deposit accounts carry slightly higher rates — though not nearly as high as CIT's online offerings.
What I expect is for the branch versions of the accounts to remain as is, while the online versions of OneWest's savings and CDs will merge with CIT's umbrella of savings and CDs. However, customers will have their CD rates locked until maturity.
With that said, it would be a good idea for OneWest customers to just head over to CIT Bank and take advantage of CIT's attractive rates immediately. Your money is ending up in the same place, it should be getting a better return.
For instance, OneWest's online savings account offers at least 0.40% APY while CIT's savings account offers at least 0.90% APY.
Customers with OneWest Bank's other products probably will not see any significant changes.
User experience
One of the technological edges that CIT Bank has over OneWest is mobile banking. CIT Bank has native mobile banking applications for iPhones and Android, but OneWest doesn't have mobile apps at all.
It's quite shocking that a bank with $23 billion in assets doesn't have dedicated mobile apps. Luckily, joining CIT Bank would likely mean the OneWest customers will soon have access to mobile banking apps to add convenience to their everyday banking chores.
What CIT Bank customers could expect
The acquisition of OneWest Bank will introduce branch-banking operations into — what has so far been — an online-only stance of CIT Bank. While the addition of brick-and-mortar locations will mean more access points for CIT customers, it could also contribute to heightened operational costs, which has a negative impact on customers.
Convenience
Clearly, CIT Bank customers will benefit from branch access if and when CIT systems are integrated with the branches of OneWest Bank. Currently, CIT Bank customers have no way to deposit paper checks (no mobile check deposit, yet) or cash to their accounts — the OneWest locations may make these transaction possible.
Furthermore, the branches mean that CIT Bank can offer a more comprehensive set of financial services. The 73 branches of OneWest are mostly located in Southern California — CIT is surely looking to add more branches and grow its physical presence.
Accounts and products
Existing CIT Bank accounts probably would experience too much change as a result of the acquisition.
However, OneWest does offer products that are not available with CIT Bank. The list includes checking accounts, credit cards, mortgages and refinancing loans. Depending on how CIT wants to play this, they could add these offerings to its online-banking business.
Rates
Ever since CIT Bank launched in 2011, it has stood at, or close to, the top of the charts for savings rates and CD rates. If you didn't know already, most online banks are able to provide stellar deposit rates because they don't have to deal with the costs of running physical branches.
With the addition of OneWest branch network, there may be concern over the effect on CIT Bank's rate pricing. More bluntly put, some people are worried that the entry into branch banking will translate to low savings and CD rates from CIT.
There was a similar situation when Capital One acquired popular online bank ING Direct (now Capital One 360) in 2012. Capital One 360, however, was able to keep savings and CD rates relatively stable. For example, the online savings account has maintained a 0.75% APY since February 2013, when ING Direct officially become Capital One 360.
CIT Bank could do the same.
In the end
Generally, customers of both banks have much to look forward to, especially when it comes to products and services. (If you're also interested in the CIT-OneWest bank merger's impact from the corporate perspective, check out my colleague Peter Bennett's article.)
Also, as a reminder: Customers of both OneWest Bank and CIT Bank will definitely have to think about how the new bank will affect their deposit insurance.
FDIC insurance covers the first $250,000 per depositor per account type. Once the two banks become one, customers who have a total of more than $250,000 in a specific account type will have to consider moving the excess amount to another bank.
Fortunately, there are a plethora of savings accounts from other banks to hold that extra cash.
Ask a Question