What You Can Do About the Rising Citibank Checking Account Fees
Here we go again. Big banks just can't seem to leave their checking accounts alone. Most recently, Citibank notified many checking customers that their monthly fees will be going up while it also becomes more difficult to avoid those fees. What can affected customers really do about it?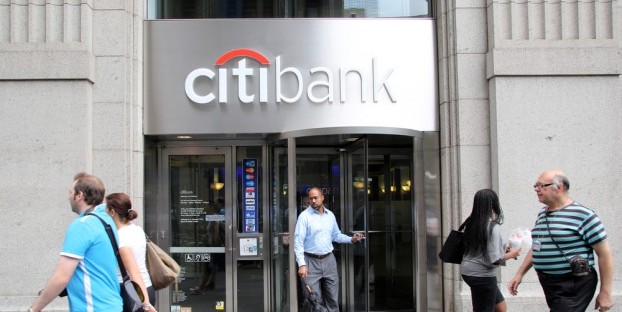 Nicole Chen, 26, a medical assistant in New York City, has had her Citibank checking account since she was an undergraduate in college. "It started as a student checking, which was free, and then it started to come with monthly fees after graduation," Chen said. "Now the account fee is going up again."
Nicole's Basic Banking account is just one of the three Citibank checking accounts that will experience changes, whether it's a higher fee or change to fee-waiver requirements.
See the account changes and their effective dates in the table below:
Checking account
Terms affected
Changes
Basic Banking
- Monthly service fee is $10.
Effective Dec. 17, 2014:
- Monthly service fee becomes $12
Citibank Account
- Monthly service fee is $20
- Maintain a combined average balance of $15,000 in deposits, retirement, credit and investment balances and pay no monthly service fee or non-Citibank ATM fees
Effective Jan. 1, 2015:
- Monthly service fee becomes $25
- Credit cards, mortgages and other loans and lines of credit no longer contribute towards the $15,000 combined average monthly balance required to waive the monthly service fees and non-Citibank ATM fees
- Combined average monthly balance to waive the monthly service fee and non-Citibank ATM fee decreased to $10,000
Citigold Account
- To avoid the $30 monthly service fee: maintain a combined average balance of $50,000 in all deposit or retirement accounts
OR combined average balance of $100,000 in deposit, credit, investment and retirement accounts (excluding first mortgage)
OR $250,00 if you include your first mortgage with Citi
Effective Jan. 1, 2015:
- Credit cards, mortgages and other loans and lines of credit no longer contribute towards the combined average monthly balance required to waive fees, including monthly service fees
- The $250,000 tier to waive monthly fees will be discontinued
As you can see, almost every single change has a negative impact on how customers can dodge their monthly fees.
The Basic Banking account is getting straightforward fee hike that will likely anger customers who are already paying that monthly fee.
The Citibank Account changes won't be appreciated if you are currently linking Citi credit cards and loans to waive the fee. On the other hand, you will be happy with the lower combined balance requirement if you are already using non-credit accounts to waive fees.
Finally, Citigold customers are losing by simply having fewer ways to avoid the hefty $30 monthly fee.
"Citibank regularly evaluates its products and offerings and prices," said a Citibank spokesperson. "The adjustments are based on several factors, including servicing costs and marketplace pricing. After the increase, our pricing will be in line with that of others."
I've kept a close eye on checking account fees for several years now, and that is the typical statement that I'd get when I ask why banks made these shifts in checking account fees.
In the past year alone, see how the nation's average checking account fees have increased (data according to MyBankTracker analysis of the top 10 U.S. banks by deposits):
| National average | Q4 2013 | Q4 2014 |
| --- | --- | --- |
| Basic non-interest-bearing checking accounts | $8.08 | $8.59 |
| Basic interest-bearing checking accounts | $19.80 | $19.80 |
| Non-interest-bearing checking accounts | $8.34 | $8.80 |
Again, I'd like to remind you that you are the consumer, who can choose which bank will hold your money.
The Citibank spokesperson added that more than one-third of customers have their monthly fees waived. While it's great to know that many Citibank customers are able to avoid monthly fees, I can't ignore the rest of the customers who cannot.
Looking elsewhere for checking accounts
Like many checking customers out there, Nicole has been able to avoid the monthly service fee on her Basic Banking account with a sizable account balance, but an upcoming fee hike makes her want to go shopping for a new checking account.
And, that's what these fee increases often do. They are reminders that you — the consumer — reserve the right to look around for better options out there. That could mean a different account or a different bank.
One thing that Nicole, and other Basic Banking account customers out there, could do is to convert their accounts to the Citibank's new Access Account, which has a monthly fee of $10. This fee can be avoided with a direct deposit, a bill payment or a $1,500 monthly balance (in general, these are better fee waiver requirements than Basic Banking).
The downside to the Access Account is that you can't write checks, and therefore cannot be hit with overdraft fees since you cannot spend more than you have in your account. If you don't mind that, then you've found a great alternative.
Another move that I often recommend is to switch to an online checking account — this also applies to any Citi checking customer who isn't happy with their accounts.
For instance, compared to the more expensive Citibank Account, Ally Bank's Interest Checking account offers much of the same benefits without the fees and fee waivers. The Citibank Account has a $20 monthly fee, pays just 0.01% APY and requires a large account balance to avoid non-bank ATM fees. Ally's checking account has no monthly fee, pays interest (0.10% to 0.60% APY) and offers free access to any ATM.
If an online checking account like Ally's Interest Checking is superior to one of Citibank's more-expensive checking accounts (the Citibank Account), then it certainly looks more attractive than Citibank's basic checking accounts like Basic Banking and the Access Account.
Yes, many people have expressed concern over ditching their trusted big banks — many of which have nearby branches. You know what I say to that? "Take a second to think about how many times you've actually visited a banker or teller in the past year." You may find that you don't actually use branches as much as you thought.
Here's my challenge to you: Open a checking account with an online bank and use it for the next two months — keep your Citibank checking account around. You probably don't have to pay monthly fees on the online checking account so there is no major cost to you. Once you feel that you can make your online checking account into your primary account, you're ready to close the Citibank checking account.
Ask a Question