College Grads: Are You Really as Financially Illiterate as This Survey Says You Are?
A fresh crop of college grads is gearing up to head out into the real world but they may not be as prepared as they think. The latest Money Matters On Campus survey suggests that when it comes to basic money management, today's students get top marks for experience but they fail miserably at making responsible financial decisions. I'm taking a closer look at the survey's key findings and putting college grads' financial literacy to the test.
Financial literacy isn't a new topic here at MyBankTracker and we've asked readers to challenge their money mastery before. Today, we're focusing solely on college students and what they do (and don't) know about good financial habits. If you're a new grad or you're still in school, take our latest quiz to see whether you make the grade in Personal Finance 101.
Quiz: How well do you understand basic money matters?
(Put your mouse over the quiz and scroll down. There are 10 questions. After you take the quiz, check out an infographic of the results on page 2! Leave a comment below and let us know how you did, based on the results.)
Risky banking behaviors are common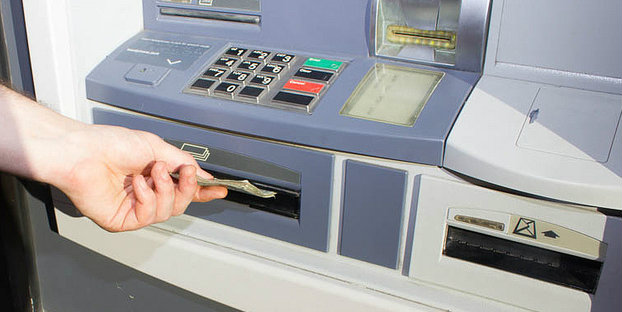 While the survey showed that students are more likely to have a checking account than they were compared to the 2012 results, they're not necessarily using them wisely. Only about 60 percent of respondents said they actively check their account balances to make sure they're not in danger of overdrafting and 12 percent admitted that they never check their balances because they're nervous about seeing the numbers in black and white.
When it comes to keeping spending in check, 39 percent of students said they do keep a budget but they're not always great about sticking to it. More than a quarter of those included in the survey said they continue to spend even when they know their reserves are getting low. Sixteen percent of students live paycheck to paycheck on a regular basis.
If you're a new grad who's made any of these missteps, you need to work on correcting them sooner rather than later. The first thing to focus on is crafting a budget that maps out how you're going to spend your money each month. This is a must even if you haven't landed a job yet and you're still living off Mom and Dad's good graces. Until you know exactly what you have coming in and going out, you're not going to be able to save consistently or tackle your debt.
The next step is to choose a bank account that minimizes the risk of racking up expensive overdraft fees. If you no longer qualify for a student account, an online bank is your best bet. Capital One 360, for example, doesn't charge any overdraft fees at all while Ally keeps the charge to $9. While that's no small change, it's much less than the $35 fee that many big banks hit you with. You'll also get a better rate on your savings. Check out the latest rates being offered at both online and brick-and-mortar banks.
Tip: Link your checking, savings and credit card accounts to an app like Mint which automatically tracks your spending each month.
Student loan debt is a stumbling block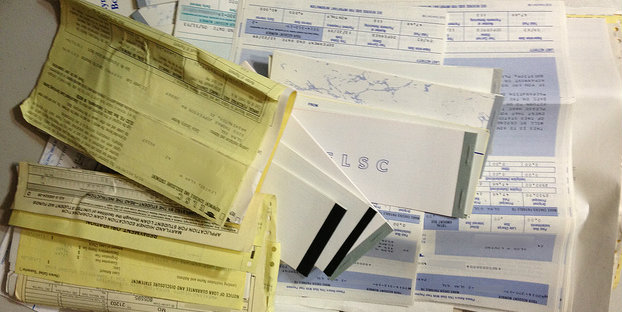 Despite the fact that the student loan debt problem continues to make headlines, it's not stopping students from borrowing. In fact, the survey reported a 2 percent increase in the number of students who have loan debt compared to the 2012 results. Students are also borrowing larger amounts more frequently and only a quarter of respondents reported having less than $10,000 in loan debt.
Even more troubling is the finding that suggests repaying loans appears to be lower on the list of priorities for students than it was in previous years. Specifically, students are showing less interest in consolidating their loans to reduce their payments or save money on interest. Nearly two-thirds of them haven't given much thought to how they're going to pay their loans in full.
Carrying these same attitudes over post-graduation is a guaranteed way to set yourself up for failure. If you just left school, you're probably enjoying a grace period where no repayment is due but that's no excuse to put off dealing with your loans. Now is when you need to be adding up the amounts you owe, comparing your interest rates and looking into the different repayment and forgiveness programs that are available.
If you've got several different loans all with varying rates, combining them streamlines your monthly payments and it can bring your interest rate down. Private loans can't be consolidated through the federal loan program so you'll need to look for banks that offer refinancing programs. Keep in mind that if your credit is lacking, you'll need a cosigner to seal the deal.
Did you know? When you consolidate federal loans before your payments actually kick in, you lose any remaining time in the grace period.
Students are clueless about credit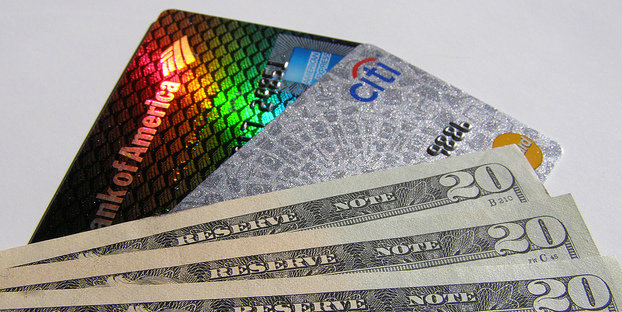 When it comes to student loans, paying them on time didn't rank as a top concern for those surveyed. Compared to the 2012 survey, students are more likely to have at least one credit card but they're less consistent about paying the bill on time or paying the balance in full. Considering that payment history accounts for 35 percent of your FICO score and late payments can stick around your report for up to 7 years, students may be setting themselves up for trouble after graduation.
Good credit is a must if you want to finance a car or buy a home at some point and the college years are when you need to start building it up. Even if you've got a zero FICO score to begin with, you can build it up over time by opening a credit card account. The key to using credit responsibly is to only charge what you can afford to pay off in full each month, keep applications for new credit to a minimum and always get your payments in on time.
Final thoughts
The Money Matters survey suggests that basic financial literacy is something that's still lacking among many young adults. The good news is that if you're willing to learn, it's never too late to get your finances on track. Shopping around for the best bank account, getting student loans under control right out of the gate and familiarizing yourself with how credit works can set the tone for your financial future.
What kind of stories would you like to see on MyBankTracker? Give us a shout in the comments.
Pages: 1 2
Ask a Question