What do Jennifer Lopez, Dennis Rodman and Hilary Swank have in common? Dictators. These stars of the stage, court, and screen have each hung out with some of the world's most oppressive leaders and dictators.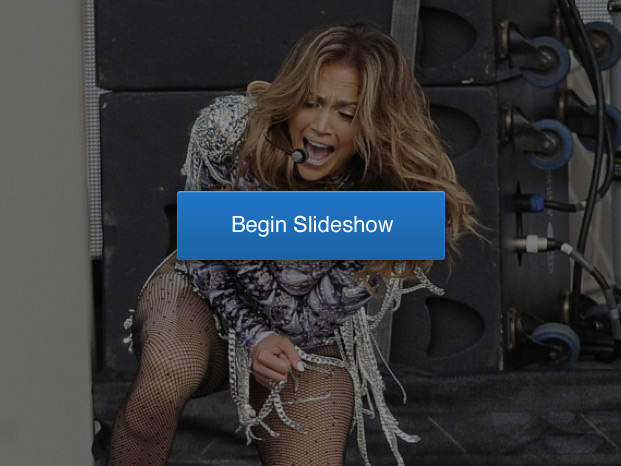 Former basketball star Dennis Rodman raised a few eyebrows when he made a trip to North Korea to spend time with its Great Leader, Kim Jong-un. After his infamous trip, Rodman said in an ESPN interview, "I don't want people to look at me as the devil or evil person. If I put anyone in harm's way, I apologize, you know. If you don't want me to go back there ever again, I won't go back."
Getting performers to hang out with dictators is nothing new. With lavish amounts of cash at hand, dictators are able to pay top dollar to get entertainers to perform — often as people in their nation suffer from hunger and poverty.
In the '70s, icons like B.B King and The Spinners performed in Zaire, whose leader Mobutu Sese Seko formed an authoritarian regime rife with corruption. During the apartheid era, musician Paul Simon visited South Africa despite a cultural boycott imposed by the world against the apartheid regime.
More recently, some of the world's biggest entertainers have performed private concerts for regimes guilty of human rights abuses. Hollywood A-lister Jennifer Lopez was under fire in 2013 when she sang "Happy Birthday" to Gurbanguly Berdimuhamedow, the controversial ruler of Turkmenistan. Lopez's reps claimed the singer was not aware of the country's oppressive rulings, explaining, "Had there been knowledge of human rights issues of any kind, Jennifer would not have attended."
Despite the backlash, many celebrities have and will continue to perform for controversial leaders and dictators of oppressive countries — after all, money is money.
Take a look at these seven celebrities who have hung out with dictators — some for large paychecks.
[Related: North Korea, by the Numbers: Kim Jong-un Is Worth How Much?!]

Ask a Question