Facial Recognition App to Help You Protect Your Financial Account Information
As cyber criminals become more intelligent, so should our password protection software. Hoyos Labs, a Digital Infrastructure Security Company operating out of MIT, has created a new facial recognition app in hopes of simplifying the password protection process and making it more difficult to hack vulnerable databases.
The Consumer Sentinel Network reported 290,000 or 14 percent of the complaints they received had to do with identity theft, making it the most reported complaint for the 2013 fiscal year. These numbers are bound to surge higher, in light of the massive data breaches this past year. Three of the largest data breaches of 2014 include Target, Home Depot and Chase, resulting in over 200 million users account information hacked. These figures do not include the various restaurants, hotel chains and department stores who have also fell victim to hackers in 2014.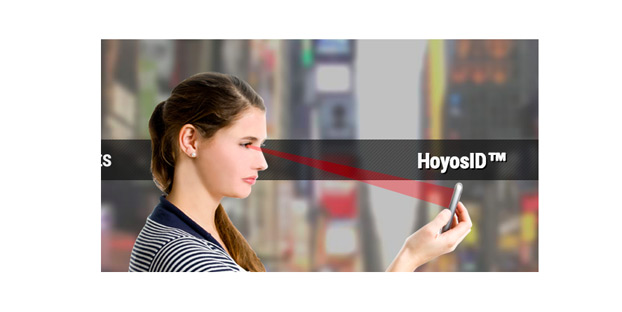 There is a clear need for better password protection and 1U — a password manager app uses your facial recognition to protect your account information.
How 1U's facial recognition app works
Unlike some password manager apps, 1U does not use a master password. Instead, 1U uses your phone as a biometric acquisition device — which is a fancy way of saying it's making sure you're a human and that you're you. Its primary biometric is facial recognition, but it can also use fingerprint scanning for added protection. Chances of a criminal getting his (or her) hands on your passwords are infinitely higher than a criminal being able to trick 1U's facial recognition software. This big difference is what makes the app a strong contender as a valuable personal finance app.
You can download the app from the Apple App Store or the Google Play Market. It will then prompt you to enter your phone number for a verification SMS message containing a six-digit number. After you enter the code into the space provided, 1U will begin it's biometric enrollment process.
The first step is a face scan. To ensure the best results, the app requests that you stand in "room day normal lighting." Then you just hold the device in front of you while it does the scan. (Think selfie, but way creepier and more functional.)
If you're paranoid like me, you'll probably want more protection than just an image of your face. What if someone has a photo of me!? 1U also has a "liveness" security level function which can add facial expressions to your biometric scan. If you set the liveness level to one, then you'll be expected to make one small facial gesture like a wink or a smile. The highest the Liveness security level is four. I'd probably set my social media accounts to lower levels for a quick scan, but my online banking accounts to level four. I may look like freak doing four crazy facial gestures to log into my bank account but at least I know my password is safe.
When you're done with this registration process you can start linking 1U with your password protected accounts. Here is a pretty awesome review of how the app works on an Android.
1U App Positives
– 1U works with over 15,000 websites.
– Easy to install.
– No more memorizing multiple passwords for various accounts.
– The app works with your computer too, you can do a facial scan on your phone instead of entering a password.
– Available to iPhone 5 series or iPhone 6 series device, Android 4.2 (with a dual core processor).
– 1U runs on Amazon Web Services which means there is a .001% chance it will ever crash.
– Free 30-day trial
– If you lose your phone, you'll be able to easily reinstall and bring all your access back.
– Can be backed up with Dropbox or Google Drive.
1U App Negatives
– Costs $49.99 for one year and $79.99 for two years. Both prices include unlimited websites.
– Doesn't eliminate passwords, you must still log in with your password to set up the app. Then you log in through the app which verifies your password upon a positive facial scan.
– Can't protect from hackers who steal your information from an online store or bank.
– Can't protect against criminals who get plastic surgery to look exactly like you. (IT'S A JOKE, PEOPLE.)
Overall, this seems to be a pretty solid app. The positives far outweigh the negatives. Yes, your passwords are still attached to your accounts. But if you're logging in from 1U, you can make your passwords more sophisticated and complicated, because it's the app that's actually memorizing them. Even if the password you chose is so good that even you can't remember what is, 1U will have your back.
The pricing model is also fair for the amount of protection you get. For one year it costs $49.99, but if you commit to the 2-year $79.99 package, then you'll also get unlimited websites on mobile devices and computers. That's unlimited service for under $4 dollars a month.
Would this kind of technology help you feel more secure? Share your thoughts below!
Ask a Question