Financial Wins and Losses Resulting from Same-Sex Marriage Ruling
At the end of June, the Supreme Court announced a landmark decision that legalized same-sex marriage in all 50 states. While it opens up the door to some key legal and financial advantages for gay couples who are legally married, there are also some pitfalls to be aware of. Today I'm looking at how couples stand to benefit from the ruling as well as how it could potentially hurt their finances.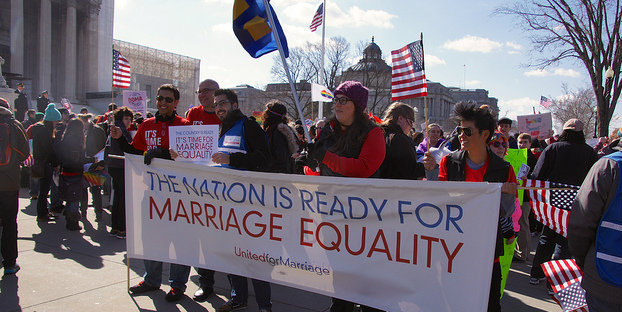 If you haven't kept up with the news, here's a quick rundown of what's going on. In the case of Obergefell v. Hodges, the Supreme Court ruled that all Americans have a constitutional right to get married, regardless of the sex of either spouse.
The ruling was an extension of the court's previous decision to strike down the Defense of Marriage Act. Going forward, all 50 states are required to recognize and allow same-sex marriage and state governments are prevented from issuing bans against it.
The ruling doesn't, however, change existing guidelines for domestic partnerships or civil unions.
Win: Retirement benefits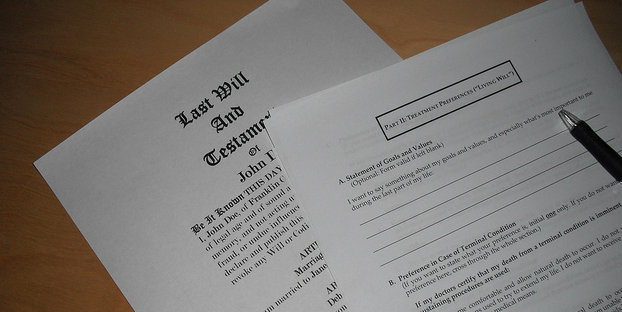 The court's ruling is set to positively affect same-sex couples who are legally wed in a few different ways, starting with retirement. From now on, all married couples will be able to take advantage of spousal benefits through the Social Security program, which is a plus if one person works and the other doesn't.
Couples are also eligible to claim survivor benefits if a spouse dies, as long as the marriage has lasted at least nine months. According to a study published last year, that can add up to an additional $250,000 in lifetime benefits for couples who decide to get hitched.
Survivorship benefits will also be extended for married same-sex couples who have savings in a pension or another retirement plan. Surviving spouses will be able to roll an inherited IRA into their own account without getting stuck with a tax penalty.
Tip: If you're actively building your nest egg as a couple, you'll now be able to establish and fund a spousal IRA for your nonworking spouse.
Win: Estate planning benefits
Same-sex couples also win when it comes to estate planning. Now, married couples will be able to name one another as beneficiaries in a will or trust and administer the estate when one spouse dies.
[Related: What You Need to Know to Max Out Your Retirement Savings in 2015]
An even bigger advantage is that federal estate tax laws now apply to married gay couples, which means they can transfer property to one another without having to pay gift tax. Couples can double up on the $14,000 annual gift tax exclusion limit and both spouses are also able to claim the $5 million estate tax exemption.
Lose: Taxes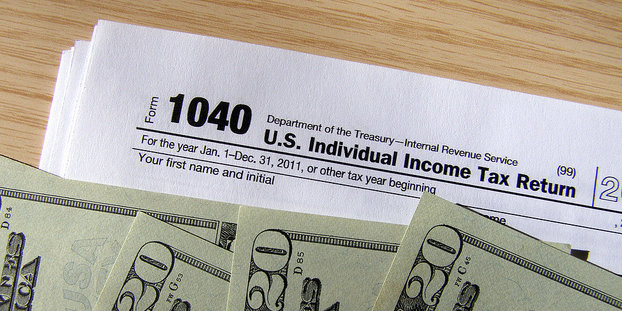 While there are plenty of upsides to the court's decision, it's not all positive. Instead of having to file separate returns, married gay couples will be able to file a joint return. While that can simplify things at tax time, it also opens the door for the so-called marriage penalty. This means that they may end up paying more in taxes as a couple than if they were to file individual returns.
Did you know: If you're both high income earners, combining your return can negatively affect you in a couple of ways.
First, it can push you into a higher tax bracket, which means you could potentially face a bigger tax bill. Second, it can push you out of eligibility range for certain tax breaks, such as the mortgage interest deduction or a write-off for traditional IRA contributions. Since deductions reduce your taxable income, losing out on them can cost you big.
Lose: Health insurance coverage
Same-sex couples may also face obstacles in terms of health insurance coverage if they decide not to pursue a legal marriage. Less than half of employers who offer health insurance benefits extend them to domestic partners.
With gay marriage now legal everywhere, it's likely that some of those employers may decide to adjust their coverage policies to only include same-sex couples who have actually tied the knot.
[Related: When Married Couples Should File Taxes Separately]
Financial checklist for same-sex couples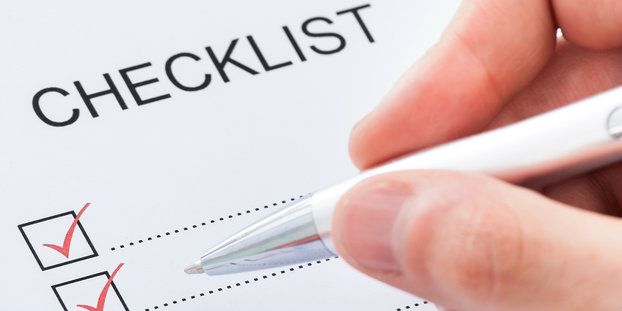 If the court's ruling has prompted you and your significant other to put marriage on the agenda or your marriage is now being recognized as legal for the first time, now's a good time to revisit your financial plan.
The following financial issues should be on your radar:
1. Taxes
Even though tax season is still months away, you should be running the numbers to see how filing a joint return next year could increase or decrease your tax liability. If you think your filing status is going to change, you'll want to revisit your tax withholding to make sure you're not having too much or too little taken out of your paycheck.
2. Update beneficiary information
You may need to update your beneficiary information on your 401(k) or other retirement plans, as well as your life insurance policies if you're planning on getting married.
3. Survivorship rights
If you have a joint bank account, you'll need to check the laws in your state to see if your spouse will automatically be granted survivorship rights if something happens to you.

4. Set up a will or living trust
If you don't have a will or a living trust set up, you don't want to put off having one or both drawn up. Addressing these issues sooner rather than later is the best way to protect your spouse in case something happens to you down the line.
A look back at DOMA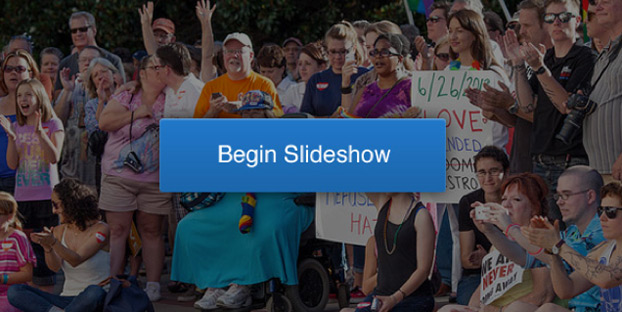 What kind of stories would you like to see on MyBankTracker? Tell us about it in the comments.
Ask a Question