Has Capital One 360 Lived Up to ING Direct?
Nearly four years ago, a popular online bank called ING Direct was acquired by Capital One and rebranded as Capital One 360 about one year later. Many worried customers commented on my previous story where I implored them to not leave the bank in response to the news — they felt bad changes were on the way. Today, I revisit the effects of that acquisition to see if customer concerns were justified.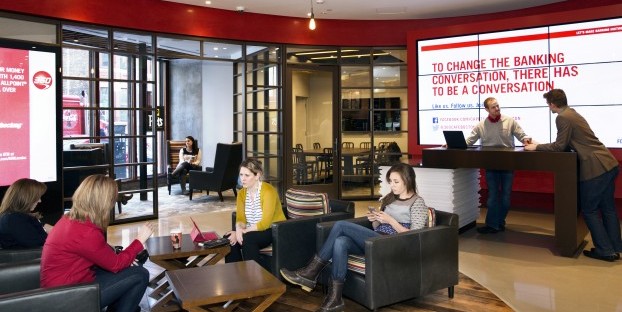 As ING Direct customers expressed their concerns that Capital One would change with their online banking experience, my message was: if your account is doing just fine for your finances and there's no change to the account, don't leave.
After all, ING Direct was the largest U.S. online bank — there were many reasons that it was so popular, including great rates, low fees, beneficial perks and a savings-focused bank culture. I'll examine the changes (if any) to these aspects of today's Capital One 360:
Keeping rates in line with other banks
Interest rates are arguably the most important factors when you're considering a new bank. Admittedly, I moved to Ally Bank's money market account because I was chasing higher rates. One big concern for Capital One 360 customers was that the bank would drop rates.
Before the acquisition by Capital One, ING Direct offered savings rates that were among the nation's highest — in close competition with Ally Bank. (The online bank offered other interest-earnings products like free online checking and certificates of deposit, but they weren't really as competitive the savings account.)
Did Capital One 360 end up cutting savings rates as drastically as customers expected it to? No.
As you can see, in the past three years, the rate for the Capital One 360 Savings account remained pretty steady (interactive chart):

If you compare savings rates on MyBankTracker, you'll notice that Capital One 360 Savings does not rank among the top savings rates, despite keeping rates relatively unchanged. The reason for that is the introduction of new online banks, like Synchrony Bank, which usually launch with very high savings rates to attract customers and deposits.
But, again, Capital One 360 did not slash rates as anticipated. However, I would have liked to see Capital One 360 hike rates to at least keep up with other online banks. As I write this piece, the 360 Savings rate is 0.75% APY while Ally Bank has a savings rate of 0.99% APY.
Fees left untouched
If you didn't know already, many basic savings accounts at big banks have a monthly fee. I don't like the idea of losing money to save money. ING Direct was able to attract so many customers because it didn't charge monthly fees on its checking, savings and CD accounts (while also paying interest on all of them).
When Capital One took over ING Direct, customers hoped that their accounts wouldn't have monthly fees. Fortunately, all Capital One 360 consumer deposit accounts still carry no monthly fees of any kind.
Perks galore after rebranding
A bank account's various benefits and perks play a major role in how you conduct your finances — without them, you might have went with another account. It's not a great feeling if a bank eliminated a perk that you loved.
Imagine if Capital One 360 stopped offering interest on its free checking account. Remember, free checking is already a win, especially when free checking is largely impossible to find at big banks.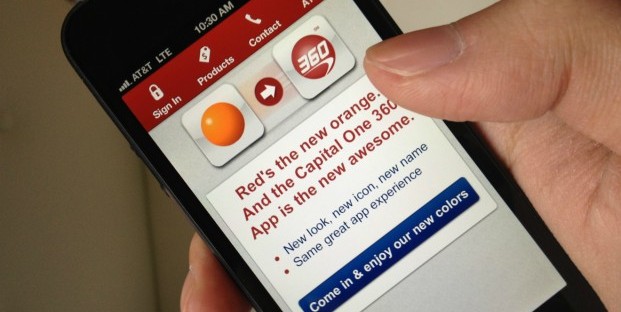 Gladly, I haven't seen Capital 360 stop offering interest on their checking after the transition from ING Direct to Capital One 360. On the contrary, the online bank continues to bring in new features for customers.
Here are some notable ones:
– Mobile check deposit, made possible through a partnership with Capital One, was introduced before ING Direct was rebranded.
– Capital One 360 customers can deposit cash and checks into their accounts at more than 2,000 Capital One Bank ATMs.
– Apple Pay now supports Capital One 360 debit cards.
Culture finds a new home
ING Direct developed a culture out of the act of saving.
ING Direct opened cafes in major U.S. cities that didn't serve as bank branches. Instead, these cafes were financially-theme coffee shops. I visited a Capital One 360 cafe in New York City and it was definitely not your typical coffee shop or bank branch. Associates are available to help open accounts and answer questions, but visitors were just as welcome to use the space to hang out.
ING Direct would hold new account promotions every Independence Day and Black Friday to attract new customers. You also get a short email on your birthday.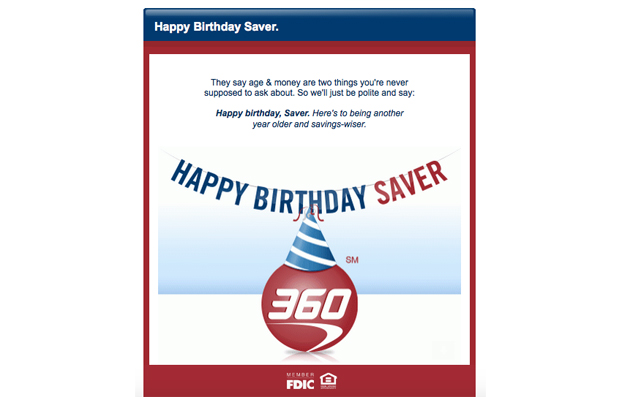 Customers were addressed as "Savers" and the online bank's communications with Savers were often goal-oriented. It was different from the emails that we'd typically get from other banks.
These were all different ways that ING Direct delivered more than just low-cost deposit accounts.
Again, Capital One 360 did not change any of these aspects of the banking experience. I still get referred to as a Saver. I still get an email on my birthday. And, they kept those cafes — one was opened in Boston in 2014.
Conclusion
Based on everything that I've seen, Capital One 360 kept its promise to continue offering the great banking experience that was established by ING Direct.
Even the customer bank reviews on MyBankTracker support this conclusion. Here's a recent one:
"We started with ING direct, when 360 took over we were a little concerned, but have been staying with them since because of their exceptional customer service. We recently had to reset our PIN and was helped by Lisa, one of their helpful customer service members. She was very helpful and understanding. She knew the process very well and it felt like we were dealing with a close friend. Because of people like her, we plan to stay with 360 for a long time."
Capital One 360 has an A+ rating on MyBankTracker for stellar financial health, friendly fees and up-to-date mobile features. I think it's safe to say that those fears that customer had years ago were not warranted.
For those who've stuck with Capital One 360 since the years of ING Direct, what do you think about the online bank now? Have you found any changes that you didn't like (or even found some that you do like)?
Ask a Question