How You're Affected By the Breakup of Costco and Amex
Costco has discontinued its long-time partnership with American Express, and has teamed up with Citi and Visa. This change has many implications to the customers of the major wholesale warehouse club. Find out how you're affected and what you can do when changes start to happen.
For 16 years, Costco only accepted American Express cards because of an exclusive partnership which meant the retailer didn't accept any other credit cards (i.e., Discover, MasterCard and Visa cards). So, American Express card users — including those who owned the co-branded TrueEarnings card from Costco and Amex — were the only ones who could pay with credit at the checkout counter. (Cash, checks and debits cards were also accepted.)
How you are affected right now
The contract between Costco and American will end on March 31, 2016. In the meantime, Costco will continue to accept American Express credit cards as usual.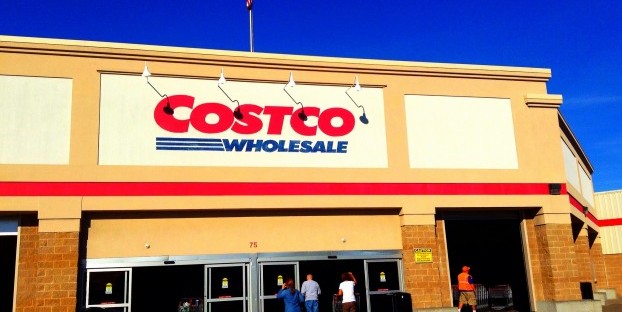 Anyone who is interested in applying for the TrueEarnings card from Costco and American Express can still do so. Costco did not specify when American Express will stop accepting TrueEarnings card applications — only that the application window will remain for open for the "short term."
When it comes time to break up
Costco has been moving fast to make sure that it will have a credit card partner when the relationship with American Express eventually breaks off. The retailer announced that Citi and Visa will replace American Express starting April 1, 2016. If you're a regular Costco customer, this is what the new deal means for you:
– Costco will start to accept all Visa credit cards starting June 20, 2016.
In the U.S., there are 304 million Visa credit cards compared to 45.6 million American Express credit cards. You're more likely to have a Visa in your wallet than an American Express. Not only that, American Express credit cards have been known to be harder to get because the company tends to go for higher-quality borrowers.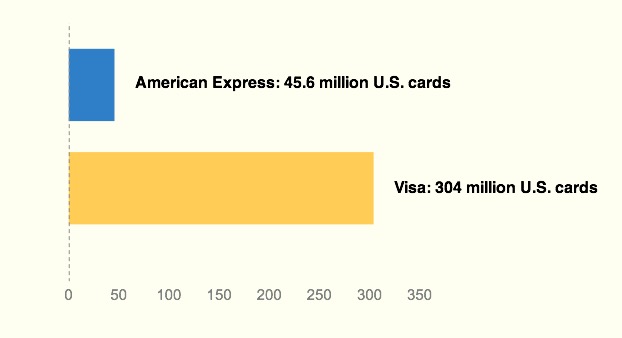 Furthermore, many people hate the idea of carrying an American Express card because they are not accepted everywhere like Visa and MasterCard. Some businesses opt not to accept American Express cards because of their high credit card interchange fee (about 3% as opposed to the average of 2%).
The new partnership between Costco and Visa means that many more Costco customers can pay with a credit card.
– TrueEarnings cardholders will have a new home.
Under the new agreement with Citi, Costco expects Citi to purchase the TrueEarnings card accounts from American Express. If you have a TrueEarnings card, you should be on the lookout for notices about the transition.
According to an American Express customer representative, the TrueEarnings card cannot be converted to another American Express credit card.
I'm interested in whether or not the card's cash back program would change. Costco and Citi didn't share what the new credit card program will hold — we'll probably get more information on that in early 2016. Currently, the TrueEarnings card has no annual fee and offers 3% cash back at gas stations and gas at Costco, 2% cash back at restaurants and certain travel purchases, and 1% cash back on everything else.
Why the fallout?
If you didn't know already, every time you swipe your credit card at a store, the store has to pay a small fee — usually 1 to 3 percent of the purchases — to your credit card company. Through the exclusive partnership with American Express, Costco accepts only American Express cards in exchange for a lower percentage fee, which is undisclosed.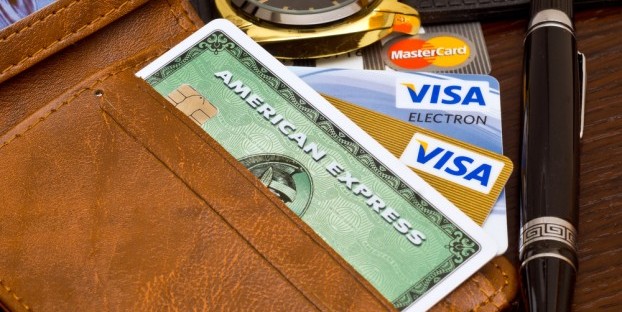 "Although we competed aggressively to renew the relationship, we were unable in the end to reach terms that would have made economic sense for our company and our shareholders," said Elizabeth Crosta, an American Express spokesperson, in a written statement.
It sounds like Costco and American Express couldn't agree on this particular fee, also known as the credit card interchange fee.
Other top-recommended cards to do the job
With the possibility that the current TrueEarnings card could change its terms, I think it is a good idea to go looking for alternatives ahead of time.
Here's an important note: Costco and Costco gas stations are categorized as warehouse clubs. Most credit cards that offer bonus rewards on certain categories won't count these purchases correctly. For instance, a card that gives you 3% cash back on gas will not give you that amount of cash back at Costco gas stations because they're not considered "gas stations."
After looking at many credit cards on the market, I would recommend these alternatives to the TrueEarnings card when shopping at Costco: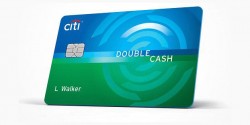 Citi® Double Cash Card: It has no annual fee and you earn 1% cash back on everything you buy. Additionally, you earn another 1% cash back on the amount you pay towards your card bill.
Essentially, you can earn 2% cash back on everything you buy. I think this is a great card for nearly anyone, so it would be great for Costco shoppers too. Citi® Double Cash Card can come as a Visa or MasterCard. Remember to request a Visa, since MasterCard isn't accepted at Costco.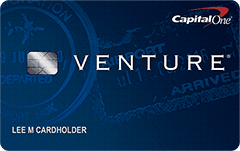 Capital One® Venture® Rewards Credit Card: It has a $59 annual fee but you earn 2 miles per dollar on all your purchases. The miles can be redeemed for statement credits (card balance reductions) on travel purchases. Capital One® Venture® Rewards Credit Card is one of my most-recommended travel rewards credit cards.
Ask a Question